How to Choose Between Dexalot and Pangolin: Two Avalanche-based Decentralized Exchanges
by @perlina_yang (Twitter)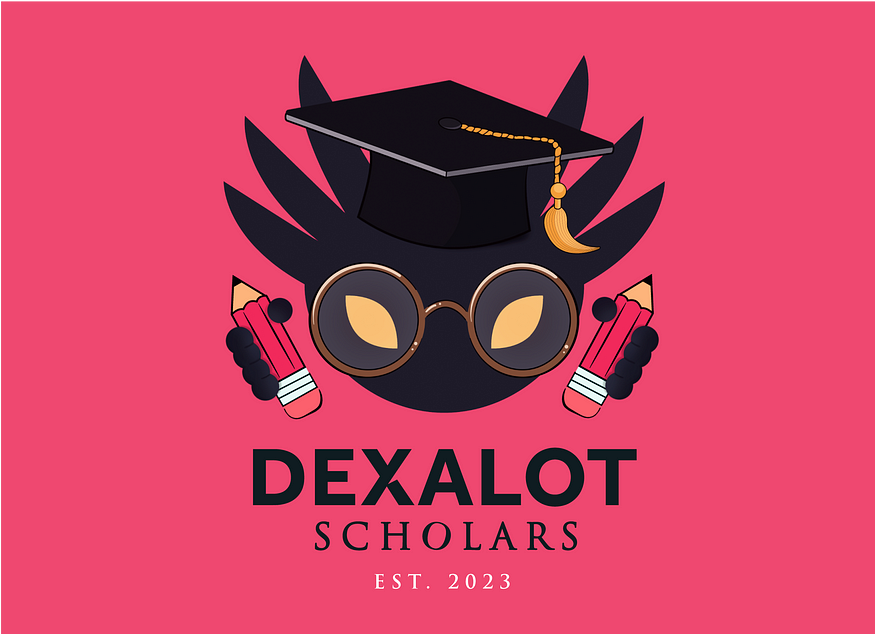 Based on Avalanche, two decentralized exchanges (DEX) — Dexalot and Pangolin — are compared in this article. Both exchanges provide fast and low-cost trading services and support trading mining (Stake) within the Avalanche ecosystem. The comparison focuses on three aspects: trading pairs, user experience, and security.
The article concludes with personal recommendations for Dexalot.
Trading Pairs
Dexalot currently supports only six trading pairs, while Pangolin offers over 100 trading pairs. This difference can be seen as a disadvantage for Dexalot since users may not find the desired trading pairs. If users are interested in trading mainstream cryptocurrencies (BTC/ETH/AVAX), they may prefer larger exchanges with better user experience and stronger brand reputation. Pangolin provides a wider range of choices in this regard. It should be noted that both exchanges rely heavily on the Avalanche ecosystem, and reducing this dependency may be beneficial for Dexalot in the long term.
User Experience
Dexalot aims to provide a more intuitive and user-friendly interface, imitating the user experience of traditional centralized exchanges. Its simplified trading process allows users to easily buy, sell, and withdraw funds. The central limit order book is a prominent feature that makes Dexalot's trading experience resemble that of traditional centralized exchanges. On the other hand, Pangolin offers more trading tools and features, such as SuperFarms and BridgeSwap, to help users manage their digital assets effectively. However, Pangolin lacks a central limit order book, which may affect high-frequency traders or users with specific trading requirements. Therefore, in terms of direct user experience, Dexalot outperforms Pangolin.
Security
Both Dexalot and Pangolin adopt industry-standard security protocols, including multi-signature wallets and smart contract audits. Dexalot specifically mentions using Solidity v8.x coding and undergoing comprehensive audits by Ava Labs and Hacken OU to ensure the security of user assets. Although Pangolin mentions that its smart contracts are audited by Halborn in the whitepaper, it does not disclose further details about security. Transparency regarding security measures is crucial, and both exchanges should provide more detailed information to instill confidence in users.
Recommendations
For Dexalot, the following recommendations are suggested:
1)Increase the number of trading pairs to cater to diverse user needs. Compared to some other DEXs, Dexalot has a limited selection of trading pairs.
2)Strengthen community building. Community is the core of a decentralized exchange. Dexalot can enhance community engagement and interaction, establish a stable and healthy community ecosystem, and offer more incentives to the community.
3)Market promotion is vital. Dexalot should consider increasing its marketing efforts through various channels, such as social media and industry conferences, to enhance brand awareness and collaboration opportunities.
Author: @perlina_yang (Twitter)
Translator: Kiki
Editor: Brad McFall
Original article: https://twitter.com/perlina_yang/status/1649321517392490496
About Dexalot :
Dexalot is a revolutionary decentralized exchange bringing the traditional centralized exchange look and feel to a decentralized on-chain application. Its mission is to bring a truly inclusive and transparent environment where Dexalot users can trade crypto securely and efficiently, with no slippage or custody risk. It is built on Avalanche, the fastest smart contracts platform in the blockchain industry.
Website | Twitter | Telegram | Medium | Discord
---
How to Choose Between Dexalot and Pangolin: Two Avalanche-based Decentralized Exchanges was originally published in Dexalot on Medium, where people are continuing the conversation by highlighting and responding to this story.