How to get in on the $200m Avalanche Blizzard fund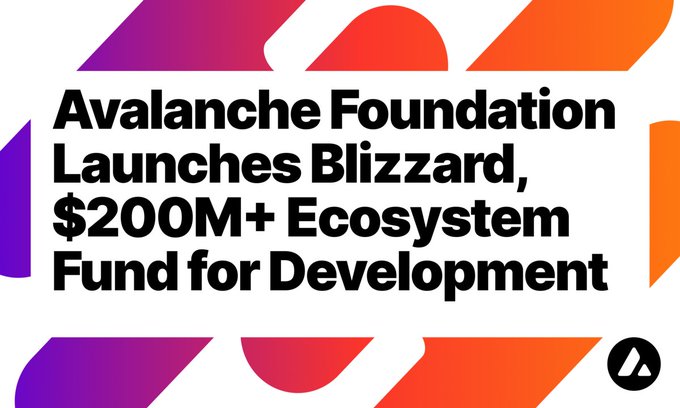 Avalanche has launched a $200m growth fund
Anyone can apply if they're building dApps in DeFi, NFTs, Enterprise applications
The email to contact is

[email protected]
The Avalanche fund recently launched "Blizzard". A $200m fund. To accelerate growth Attract innovators. And get more into the space.
If you fall into the target catchment, it could mean a payday. To support your growth. And get your project off the ground.
So where's the money coming from? Simple. A pool of investors ranging from Avalabs to Three Arrows. All large investors in the space.
The money isn't just a dipping pot for any fool. But, if you're thinking to build something in one of the following categories:
DeFi
Enterprise applications
NFTs and culture apps
And other innovative works
… then this could be just what you need.
How to get involved.
Getting involved requires direct interaction. No-fly by night partnering. A few things you'll want to do:
Prep a business plan; how, who, what, whens of your idea.
Prove yourself and your skillset; build concrete confidence in your ability.
Analyse the market; is your idea going to work; really work?
Contact Avalanche. Email below.
Contacting Avalanche for involvment
This is the simplest, but no doubt the hardest part. Once you've garnered what you're looking to pitch. Prepare to contact.
That's the email you need. Best of luck, we're all looking forward to there being more.