How To: Stake on Avaware.Network For Passive Income!
Avaware is a DeFi platform and ecosystem of projects powered by the Avalanche network. Options include LP Mining, NFT Events, Marketplace, & Staking and even Launchpad Events, IFOs, Stable Coin & More.
Avaware's featured DeFi product "Avaware.Network", provides users multiple earning opportunities. This provides a platform to provide solutions for all of your DeFi needs and are covered in one simple and easy-to-understand package. The goal is to build viable solutions and make DeFi and all evolving around it, accessible to anyone with a phone.
Here is a detailed explainer that will take you from 0 to Earning in no time. Follow the steps to start staking today!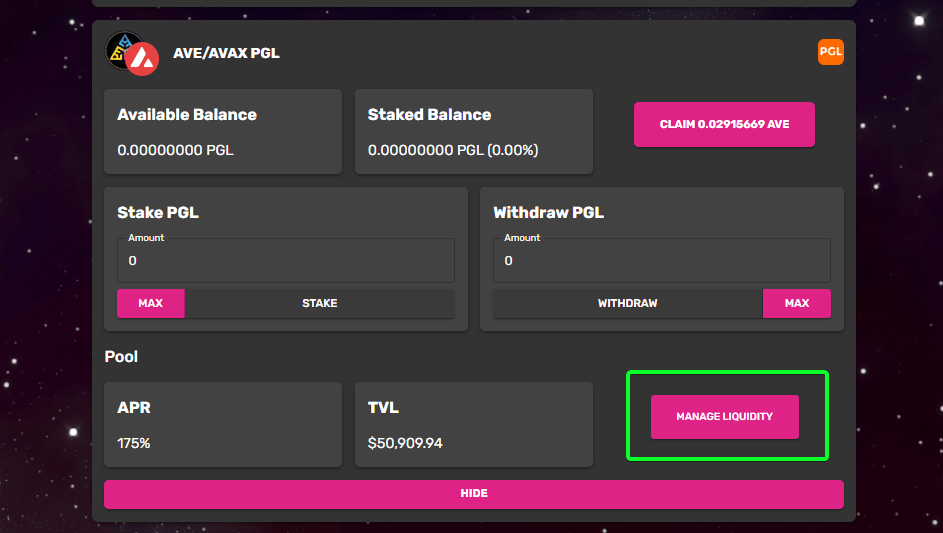 After clicking the highlighted option above, you will select "Manage Liquidity" to obtain PGL tokens you will add liquidity on Pangolin, as shown below, or simply go straight to the page via this link: Add Liquidity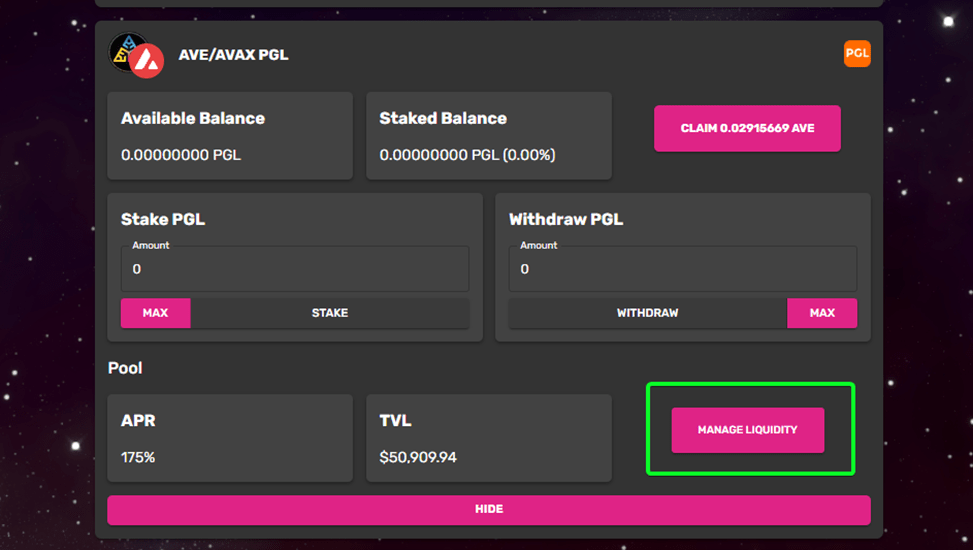 Below, we are met with the page we'll use to add liquidity to receive our PGL. Enter the amount of AVE you wish to stake and the lower box will be automatically filled with the amount of $AVAX you will be submitting along side AVE to create the paid. Once you've done so, you may click "Supply"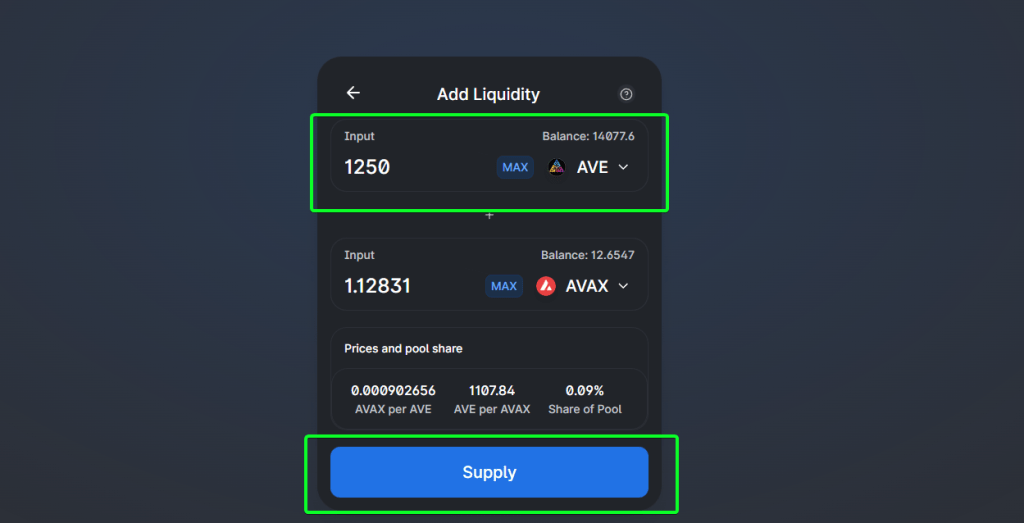 After clicking supply you will be met with a prompt where you may verify the amounts that you are depositing to the pool, as well as the amount of Pool Tokens you will receive in exchange. Once satisfied you may then select "Confirm Supply"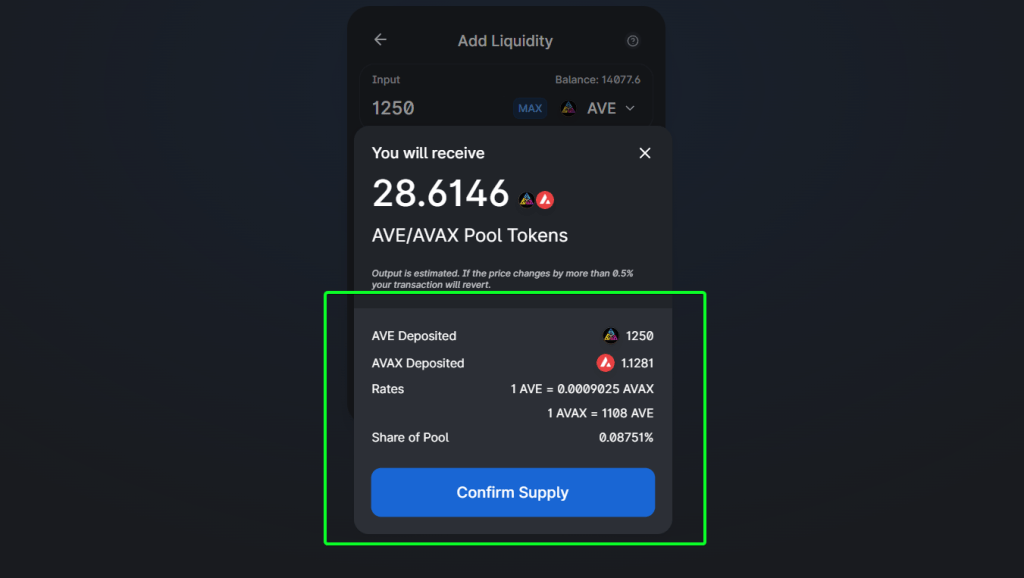 Once your transaction is submitted and confirmed, your position will be displayed.

Now you are ready to return back to the AVE/AVAX PGL page on Avaware.network
You will now see your PGL balance displayed (Outlined in orange). To deposit your PGL into the pool, select "MAX" to auto-fill the input box and then proceed by selecting "Stake" (Outlined in Green).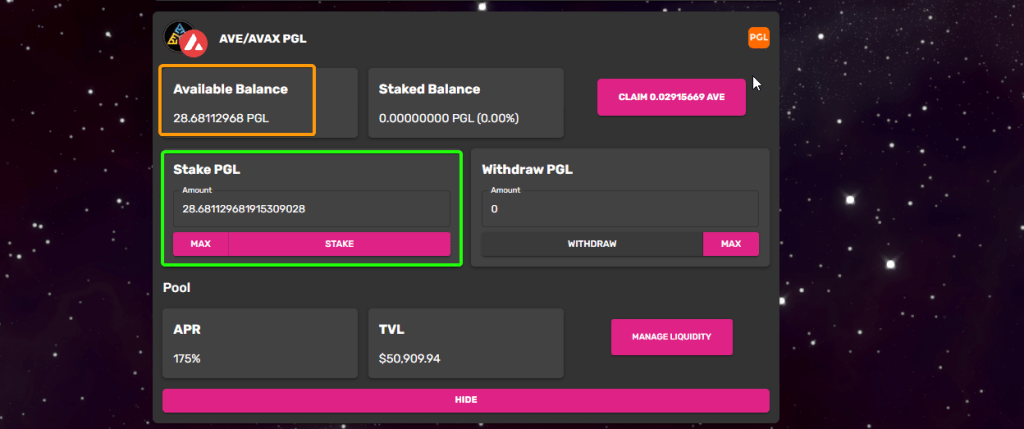 Once your transaction is confirmed you'll be able to see your PGL under "staked balance" (Outlined in green)
Reward amounts will be displayed directly within the claim option. To claim the rewards earned from your PGL stake, return to the app at any point and select "Claim"(Outlined in orange)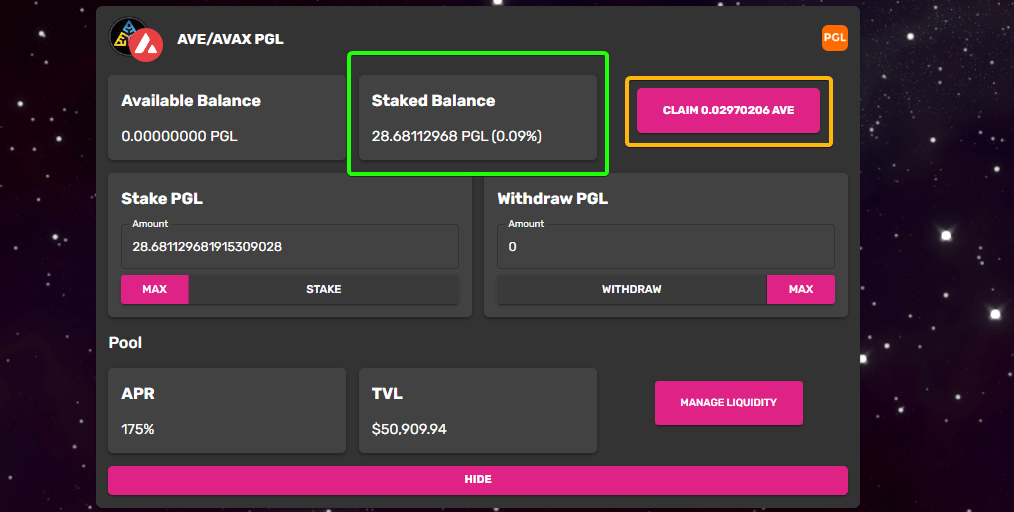 Website: Avaware.Network | Twitter: @AvawareAVE | AVE/AVAX PGL | Add Liquidity