USP, Platypus Finance's stablecoin is here. What is it and why should you care?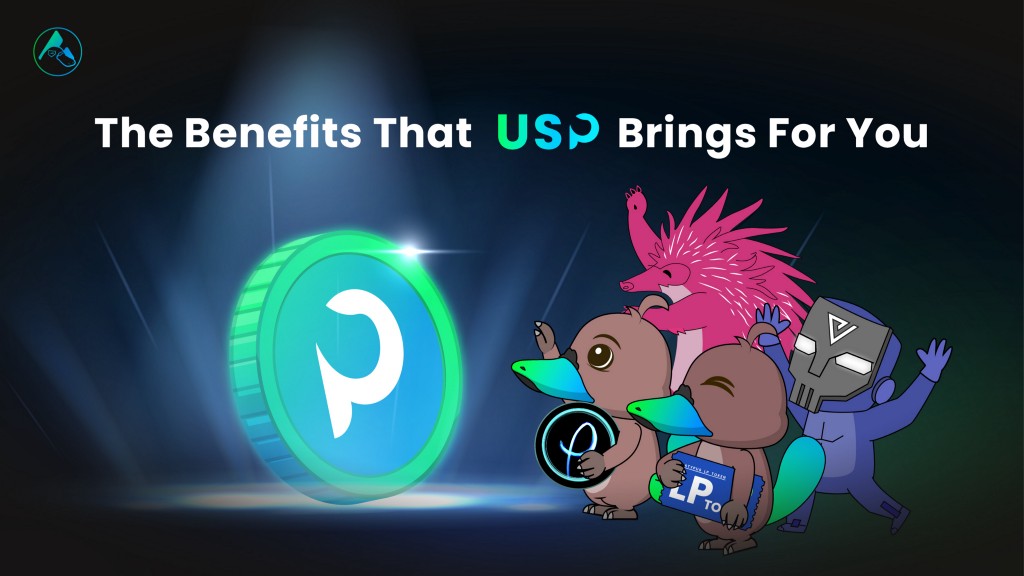 USP is Platypus Finance's very own stablecoin that is soon to launch carrying the platform's interests — valuing capital efficiency to benefit the economy and everyone in it. The stablecoin is a USD pegged over-collateralized token which enables 20x leverage in farming and minimizes smart contract risks.
Why USP?
USP brings a lot to the table a whole lot of benefits for its various stakeholders.
Liquidity Providers on Platypus
LPs will have no more idle assets on Platypus. By minting USP, their interest-bearing assets will be liquid. LPs can enjoy the farming APR on Platypus while investing with the liquid assets.
vePTP Holders
Here is yet another revenue source when fee sharing goes live.
Platypus Protocol
Fully utilized the assets on Platypus as liquidity and collateral. This leads to an even enhanced capital efficiency.
Aggregator Users
Users of Echidna, Vector, or Yield Yak can enjoy all the benefits shared with LPs and vePTP holders on Platypus.
We still have a lot in store for everybody so keep those radars up. For now, get ready for USP and see how you can find ways to integrate our stablecoin to your DeFi ventures.
Follow Platypus
Discord | Twitter |Telegram | Instagram
---
How USP Benefits You was originally published in Platypus.finance on Medium, where people are continuing the conversation by highlighting and responding to this story.