Hubble Exchange: On-Chain Perpetual Futures now Live on Main-net
Hubble, a novel Perpetual Futures exchange on Avalanche went live this month leveling up the on-chain derivatives trading for thousands of Avalanche users.
Hubble which raised $3.3M from Framework Ventures, Blizzard, Trader Joe and other big names aims to revolutionize Perpetual Futures trading through their multi-collateral and cross-margin design.
It needs to be mentioned that Hubble has been very precise with hitting their Product Roadmap so far.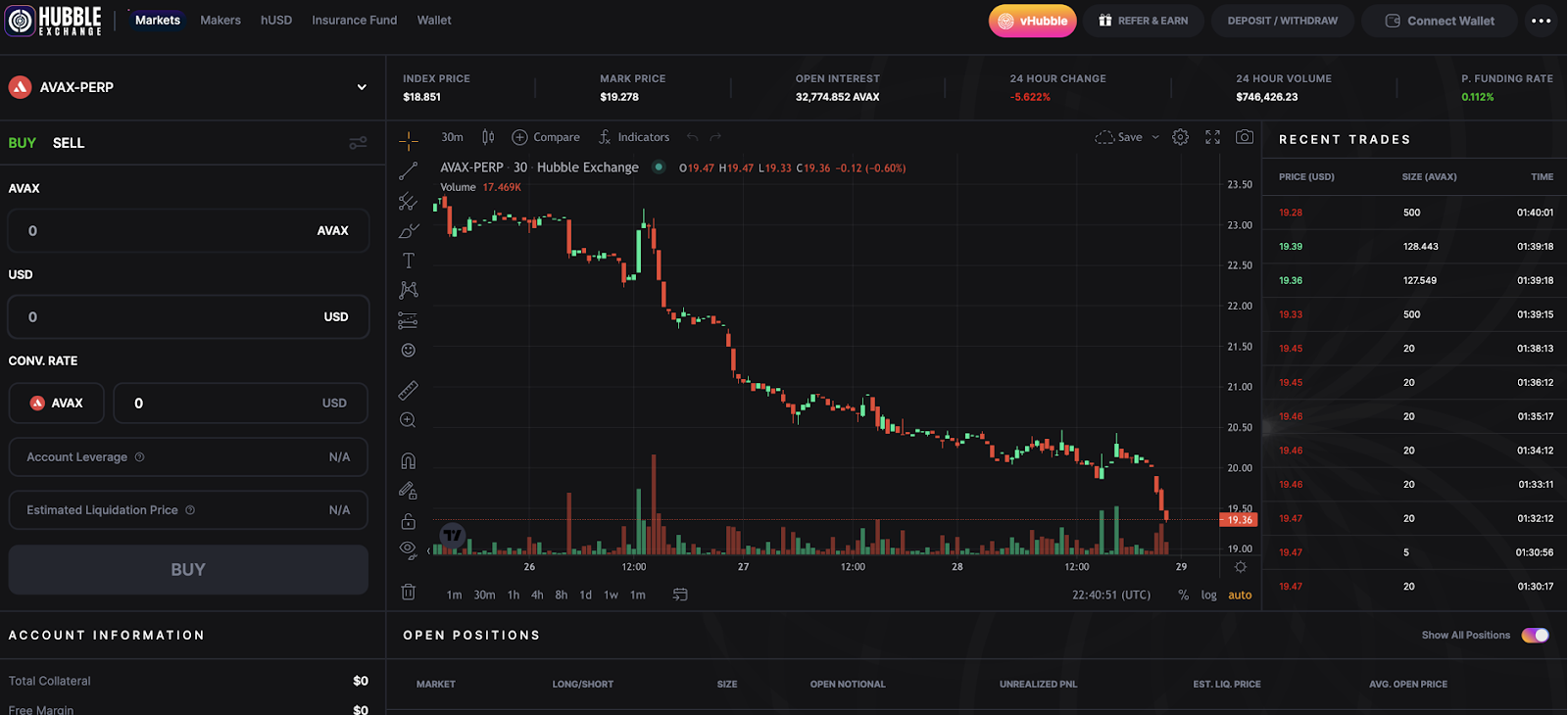 Hubble exchange
Hubble rewarded those who participated in the launch with a unique video NFT and there is an ongoing proposal on their DAO that seeks to allocate 0.4% of the total token supply to Liquidity Mining incentives for the AVAX-PERP vAMM for the first month of its trading, 0.2% of the total token supply to trading incentives and 1000 HSC as incentives for top traders, Makers and Insurance Providers.
If you participated in the launch you are eligible for this airdrop. Owners of the NFT can get the "Initial Mainet User" role on Discord!
Hubble also partnered with Outcome Finance to bring KPIs to their liquidity providers into a fresh and neat dashboard!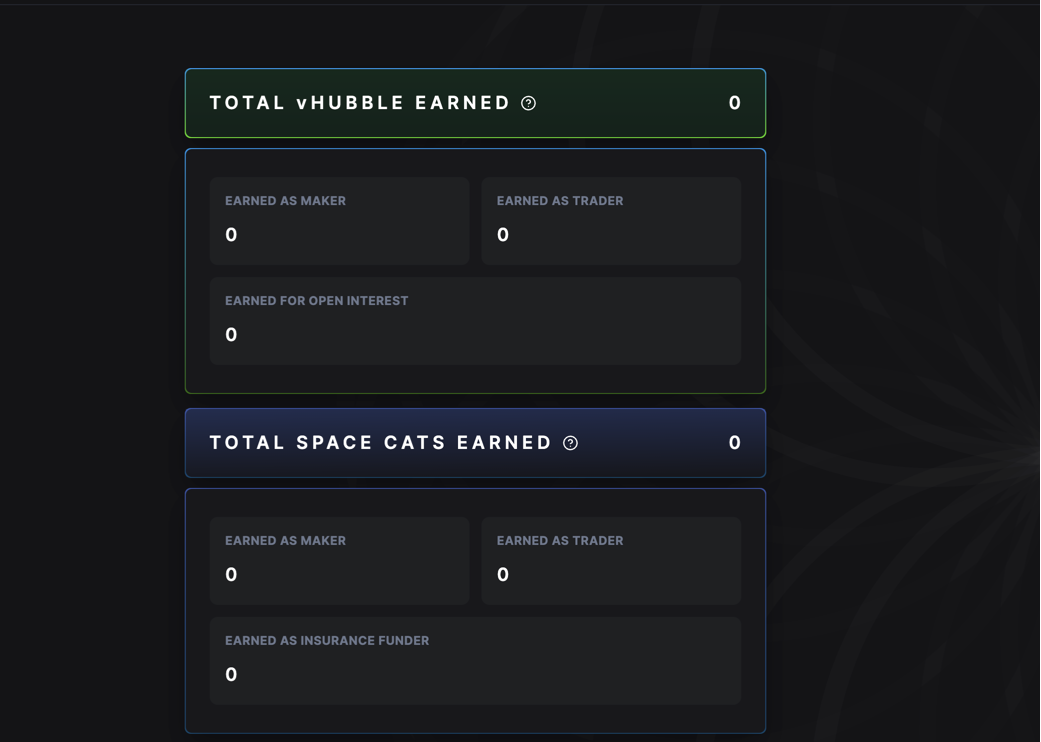 Some Words about Hubble
Hubble launched on testnet last October with over 2400 participants and it has managed to capture the attention of perpetual futures traders since then.
The protocol is launched exclusively on Avalanche as the blockchain's infrastructure allows for super fast and cheap gas fees, making Hubble an efficient platform suitable even for traders with lower capital.
See below Hubble's architecture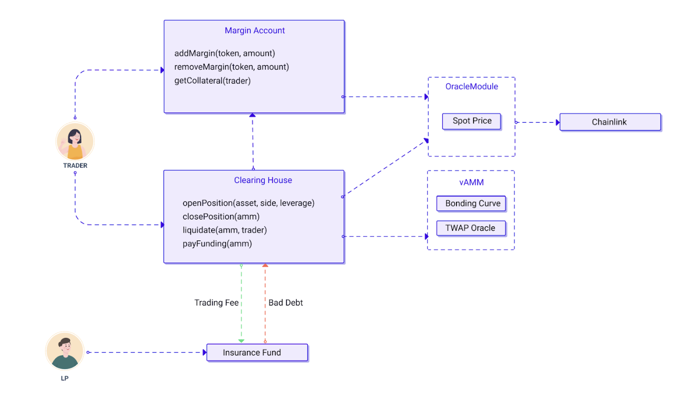 hUSD
hUSD is Hubble's intermediate unit of accounting for collateral value and Profit & Loss (PnL) calculations.
This effectively means that hUSD is used as the unit in which positive PnL will be paid for Hubble traders.
Negative realized PnL is represented as a negative hUSD balance. It's also the unit in which liquidation and trading fees are paid.
Insurance Fund
Hubble also features an insurance fund designed to secure the protocol from bad system dept, covering the costs of account liquidation failures.
Virtual Automated Market Maker (vAMM)
Hubble incorporates the Curve Crypto Invariant in its vAMM which uses an internal oracle to concentrate liquidity and the repegging algorithm takes care of the price update
Simply put, a Virtual AMM does not store the fundamental asset in the vAMM itself. What happens is that the asset is stored in a smart contract while the vAMM is used for pricing the perpetual contracts.
Tokenizing your Perps
As mentioned on one of their latest Twitter spaces Hubble plans to introduce Tokenized profitable perpetual futures positions which will be utilized as collateral on other DeFi protocols. This is a truly remarkable idea that will introduce DeFi into a whole new world of composability.
Hubble DAO and Space Cats
Hubble has its own DAO and a strong community. Space Cats is an NFT collection created by Hubblers for the Hubblers which has true utility as they serve as votes for community governance and discount on trading fees.
Resources