Hummus Airdrop Is Going Live!
Yes, you heard it right! And here are the details of the airdrop arrangement.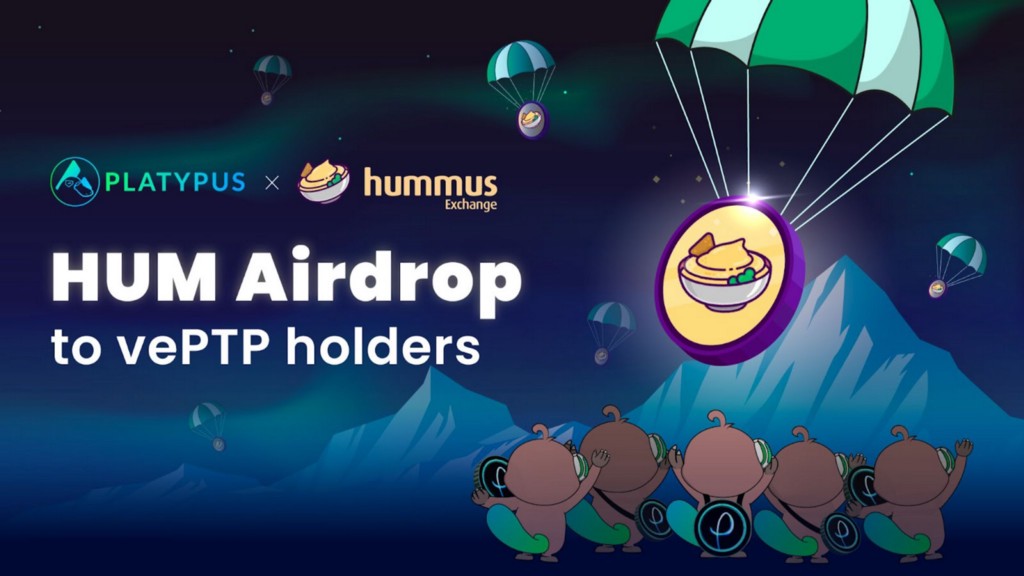 We are excited to announce that the airdrop for Platypus fork, Hummus is pushing forward! Our vePTP holders are always the first in line when it comes to receiving the good stuff. Hummus will set aside 10% of their total HUM supply for our vePTP token holders, and they will be delivered bi-weekly over 24 months.
Airdrop Details
HUM tokens will be airdropped over 24 months, with the amount of 625k HUM for each airdrop.
We will take a snapshot every 2 weeks. Anyone holding vePTP is eligible for the corresponding airdrops.
Key dates for snapshot and airdrop
The first snapshot will be taken on Feb 6, 9am UTC, and the airdrop's vesting will be ready in the following week.
Here's the snapshot & airdrop schedule: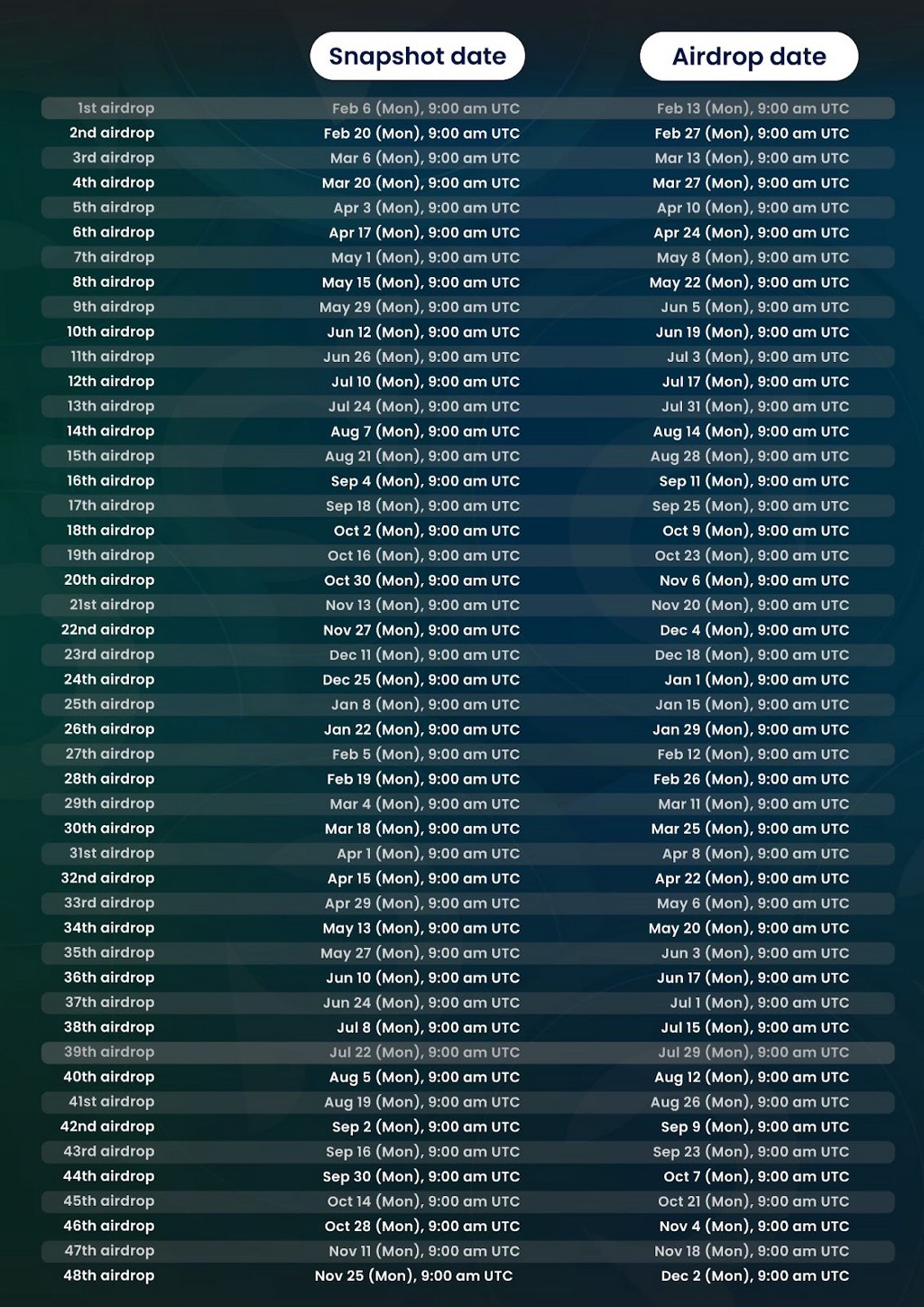 How to claim
Add Metis to MetaMask
Claim the Hum token on our airdrop page: https://airdrop.platypus.finance/
*The airdrop will begin on Feb 6th.
Done! Clean and simple!
What can I do with my HUM token?
About Hummus Exchange
The Hummus Exchange protocol is a single-side and decentralized AMM designed for exchanging stable cryptocurrencies on the Metis blockchain.
Users can swap stablecoins on the Hummus Exchange with extremely low slippage and fees. They can also stake stablecoins to generate yield, and stake HUM tokens alongside to boost that yield.
---
Hummus Airdrop Is Going Live! was originally published in Platypus.finance on Medium, where people are continuing the conversation by highlighting and responding to this story.