Imperium Empires Development Blog — April 2022
Imperium Empires Development Blog — April 2022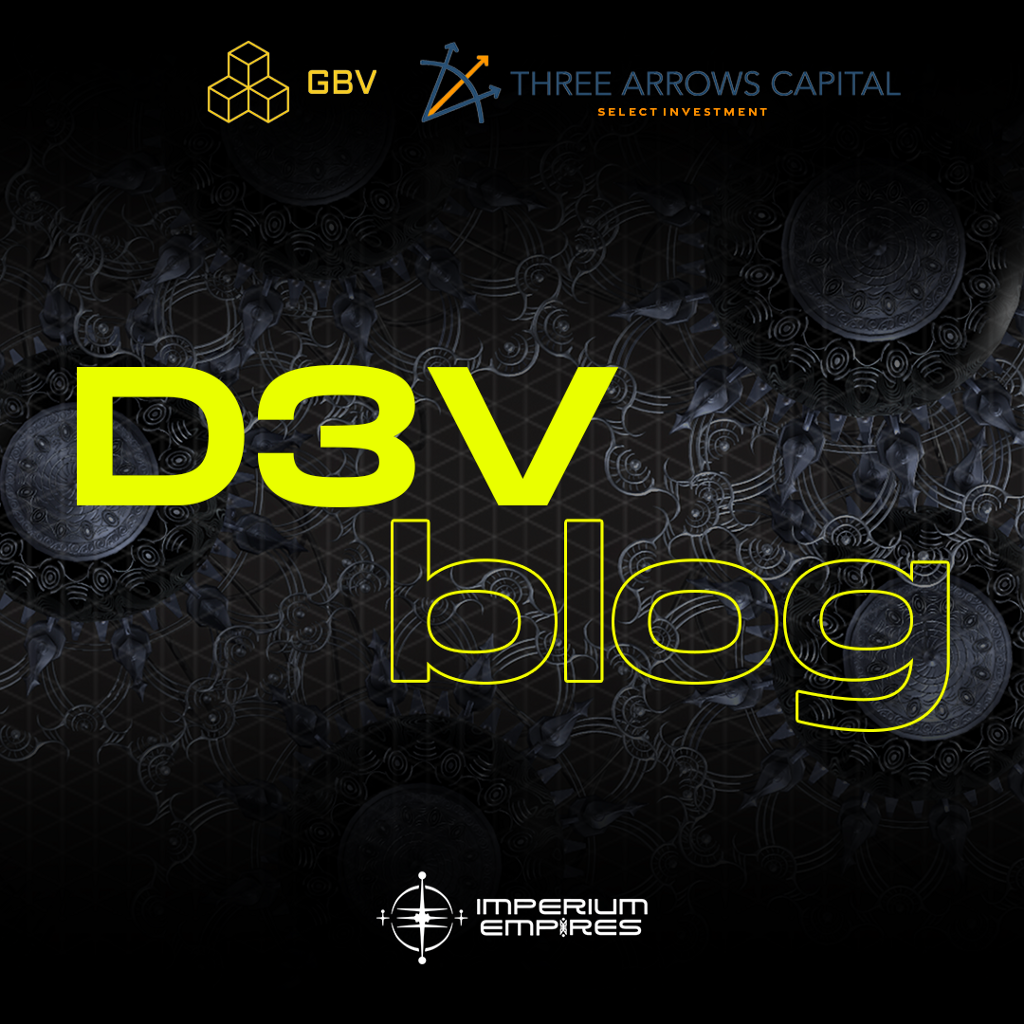 The Imperium Empires team keeps on building and delivering despite the rough markets over the past month or so. Most of our work for April focused on (i) our staking program; (ii) pre-alpha game demo roll out; and (iii) polishing the design of our game economic model.
Imperium Empires Staking Program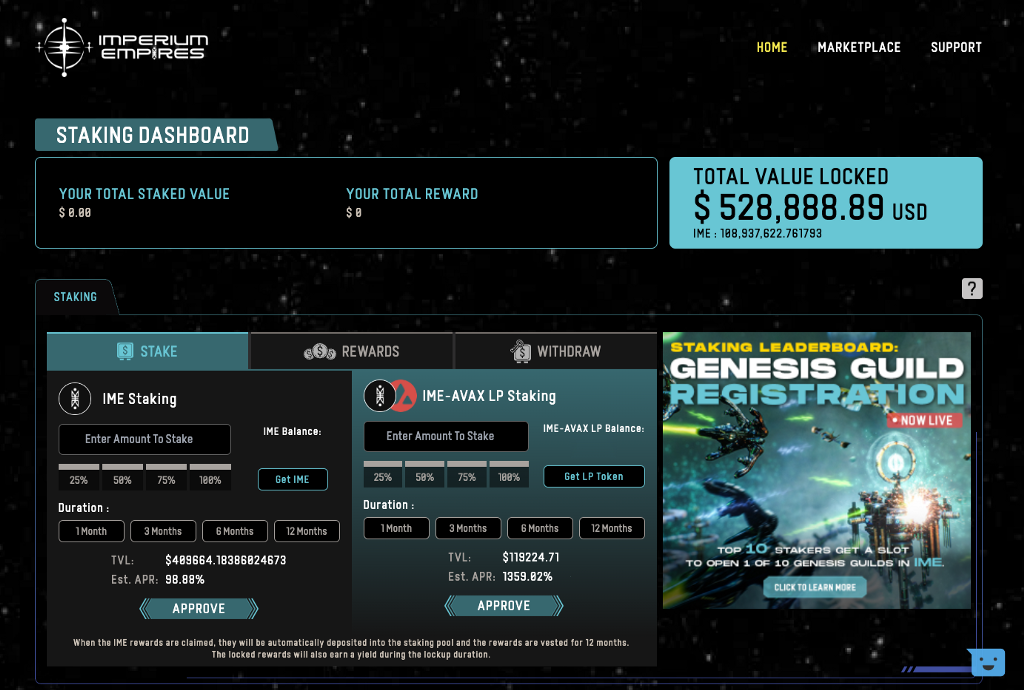 Our staking program mechanics aims to align the long-term interests of Imperium Empires with our community members. Therefore, both the staked amount and staking rewards are subject to various lock-up mechanisms, ensuring that (i) our staking rewards go to our long term IME token holders that continuously support our project instead of pure speculators; and (ii) the IME staking rewards are released in an orderly fashion, such that the new supply can be absorbed by a larger player base as we continue to grow our player base.
We provide 2 staking pools, namely (i) $IME pool (single-sided staking) and (ii) $IME/AVAX LP staking. The IME-AVAX LP pool has a much higher pool weight and APR to incentivize liquidity provision since liquidity providers are at risk of Impermanent Losses.
We also link the staking mechanism to our gameplay by introducing Guild Staking. Apart from IME staking rewards, participating in the Imperium Empires staking program also entitles you to start guilds and get exclusive guild perks so that your guilds can level up their technology systems, unlock more perks such as increasing guild members' limit, new features and guild structure upgrades according to your guild level. For our top 10 stakers in the first 3 weeks, they can also start a genesis guild!
Game Development
Pre-Alpha Game Demo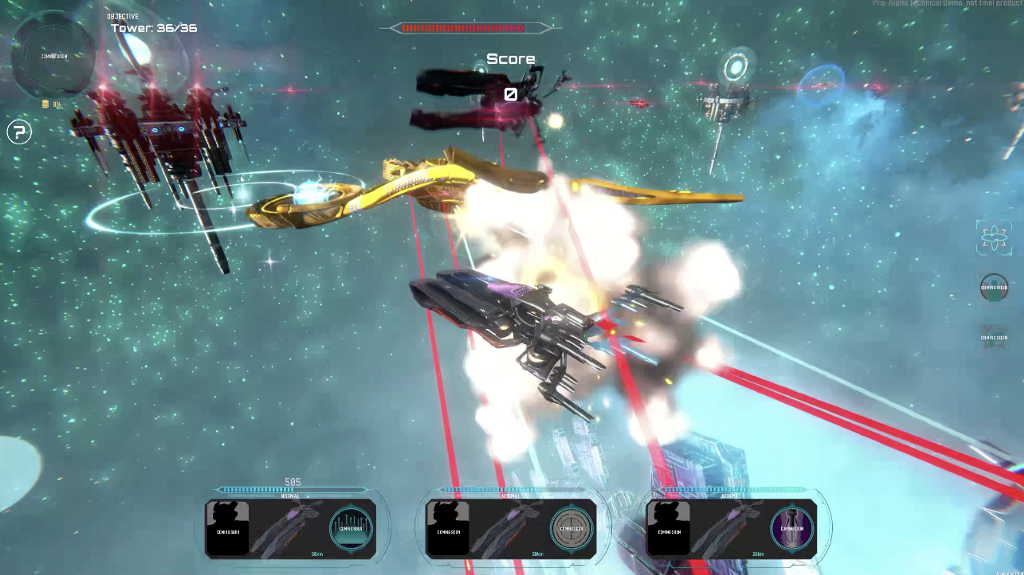 We have sent out several rounds of Pre-Alpha Game Demo Passes and successfully collected information on server loading from the game demo, as well as invaluable feedback from our community members. The data can help us improve our combat control design, game economics design and server architecture design in our upcoming alpha/beta build — e.g. we're studying the feasibility of bullet evasion, as many of our community members want this feature, so our PvP combat will be a much funner skill-to-earn experience!
Game Economy Design
Our game designers are working on the in-depth in-game economic system that focuses on sustainability, having observed that many other gamefi projects using the conventional dual-token + breeding model lost traction as a result of hyper-inflationary game token emissions. We will be releasing our economic paper which will explain how the Imperium Metaverse economy works, so please stay tuned for the updates!
Web Development
Marketplace update
We added an Activity page on our Marketplace page. You can see details of your listed, recently sold and recently bought ships.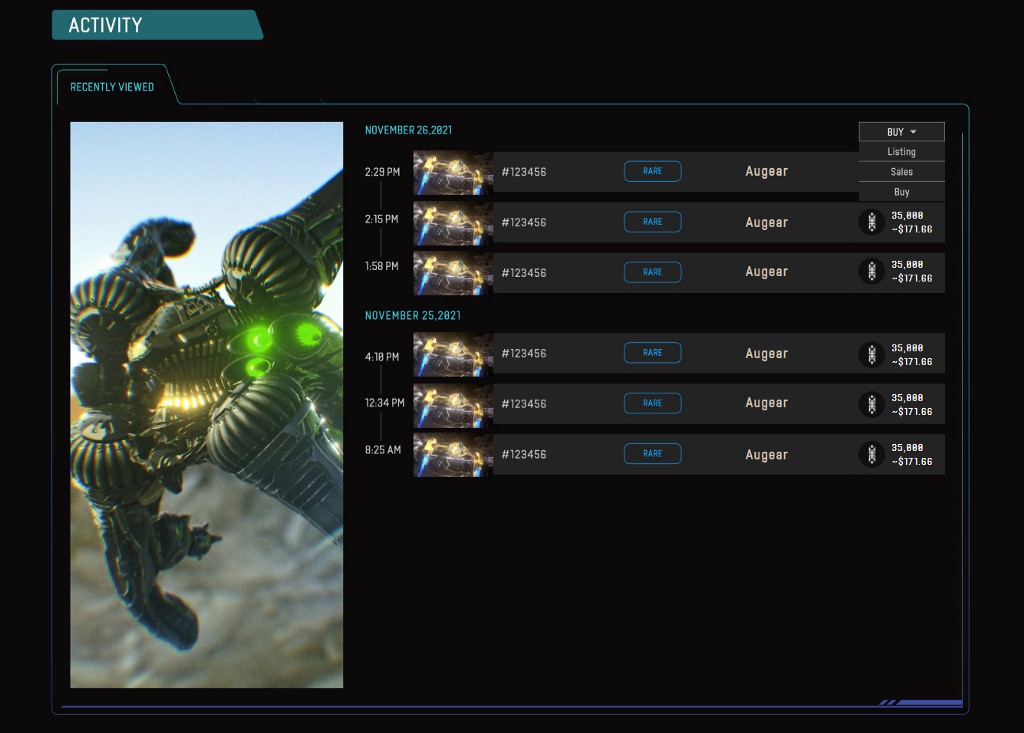 Summary
The rough market has provided us not only time to focus on development, but also an opportunity to further improve our strategy, position, and vision for Imperium Empires. Over the past month or so we managed to deliver (i) a unique staking program that not only greatly rewards long-term supporters but is also aligned to our guild system; (ii) pushed out a pre-alpha demo to give a taste of how the Imperium metaverse would be like; (iii) continuously improving our economic model to make sure that it is long-term sustainable; and (iv) an important update on our marketplace.
There's still more work to be done — and we're pushing harder forward.