Imperium Empires PVP is going LIVE!
The alpha PvP game is around the corner! While Imperium Empires Web Game: Apollo provides utilities for your spaceship NFTs by simulating economic activities in Imperium Metaverse, the alpha PvP game is for players who enjoy using their own spaceship NFTs to fight with other players.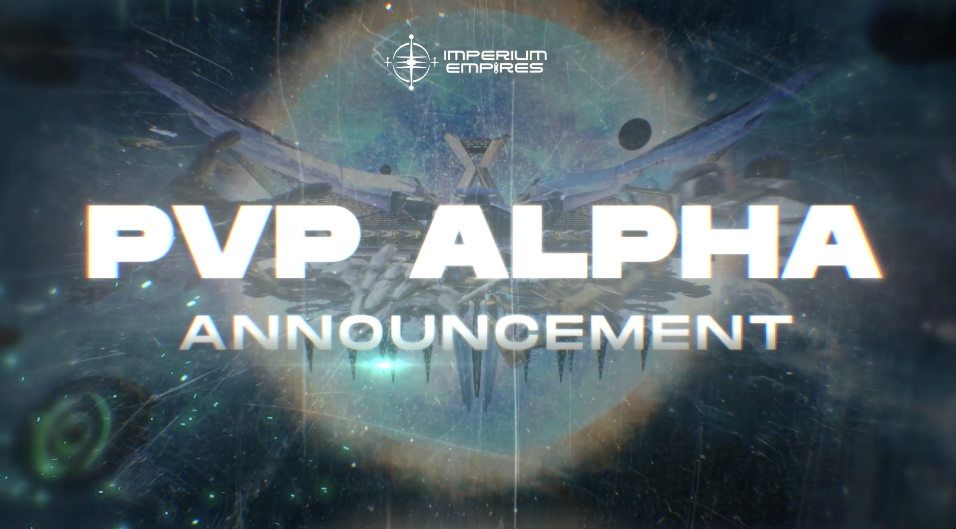 Alpha PvP — Intro
We released our pre-alpha game demo back in April and successfully collected invaluable feedback from our community members. The Alpha PvP adopts feedback from our community and includes new features such as multiplayer combat, skill system and missile invasion.
The Alpha PvP is a test for the purpose of showcasing our latest game development and stress testing our multiplayer game server.
The Alpha PvP will be available for Windows PC and Mac only, and mobile is not supported at this moment. Recommended system requirements of your PC and Mac could be found in the FAQ. If you fail to meet the system requirements, we do not guarantee that you will be able to play the Alpha.
Schedule
The first season of alpha PvP would start on Wednesday, 14th September 2022 1pm UTC. The first week is a closed alpha test that is only available to all minters and holders of TriPod-X and Pelicouter. We would gradually open the alpha PvP to more players. It is scheduled to run one month and the end of season would be announced later.
How to Participate
You need to register an account and own at least one Spaceship NFT to play Imperium Empires. To get started, check out this guide to set up your metamask wallet, register an account and get one spaceship before you start!
The download link would be available before the start of Alpha PvP.
Game Objective:
Collect Loot Boxes until the end. The number of picked loot boxes determines your end of game score. The duration of a game is 5 minutes. Survive until the end of the game and get the highest score to win.
Check the How to Play for more information.
PvP Prize Pool
We would have a separate prize pool for the Alpha PvP with 7,000,000 $IME!

Rewards will be confirmed at the end of season based on your rank at the leaderboard. Guest players are not eligible for the prize pool.
Tournament Rules and Leaderboard
The leaderboard is determined by the highest total score in your best three recorded matches. Note that only recorded matches are included in the tournament and leaderboard.
We will be recording scores of all matches that started in the specific time period i.e. every Tuesday Thursday 1pm-2pm UTC and 7pm-8pm UTC.
The leaderboard would be announced weekly, via Twitter.
Alpha PvP Launch Party Livestream
We have invited our long term partners (from Avalaunch, Trader Joe, Colony, Chat Doge, SparkWorld and more!) for a launch party livestream to celebrate the launch of our Alpha PvP! It would include the latest updates of our project and a live PvP battle gameplay stream with up to 20 people!
Tune in to the livestream on Tuesday, 13th September 2022 4PM UTC!
FAQ
For the full FAQ, please refer to this article.
What are the recommended system requirements for the PvP Alpha
Windows
OS: Windows 10, 64-bit system required
Processor: Intel Core i5–3300 or equivalent
Memory: 8 GB RAM
Graphics: NVIDIA GeForce GTX 1050 or equivalent.
Mac
OS: macOS 10.14.6 Mojave or higher
Processor: Apple M1 chip, Quad-core Intel, 2.5 GHz or faster
Memory: 8 GB RAM
Graphics: For Intel-based macs, machines with dual graphics card support are preferred
Source