Initiate The Launch Sequence
Hi everyone, me again. Hopefully you have been enjoying these weekly writeups. For the new frens we have made this week, take some time to go back through our previous Medium posts so you are caught up on everything we have going on. We have some important things to cover this week so let's get into it.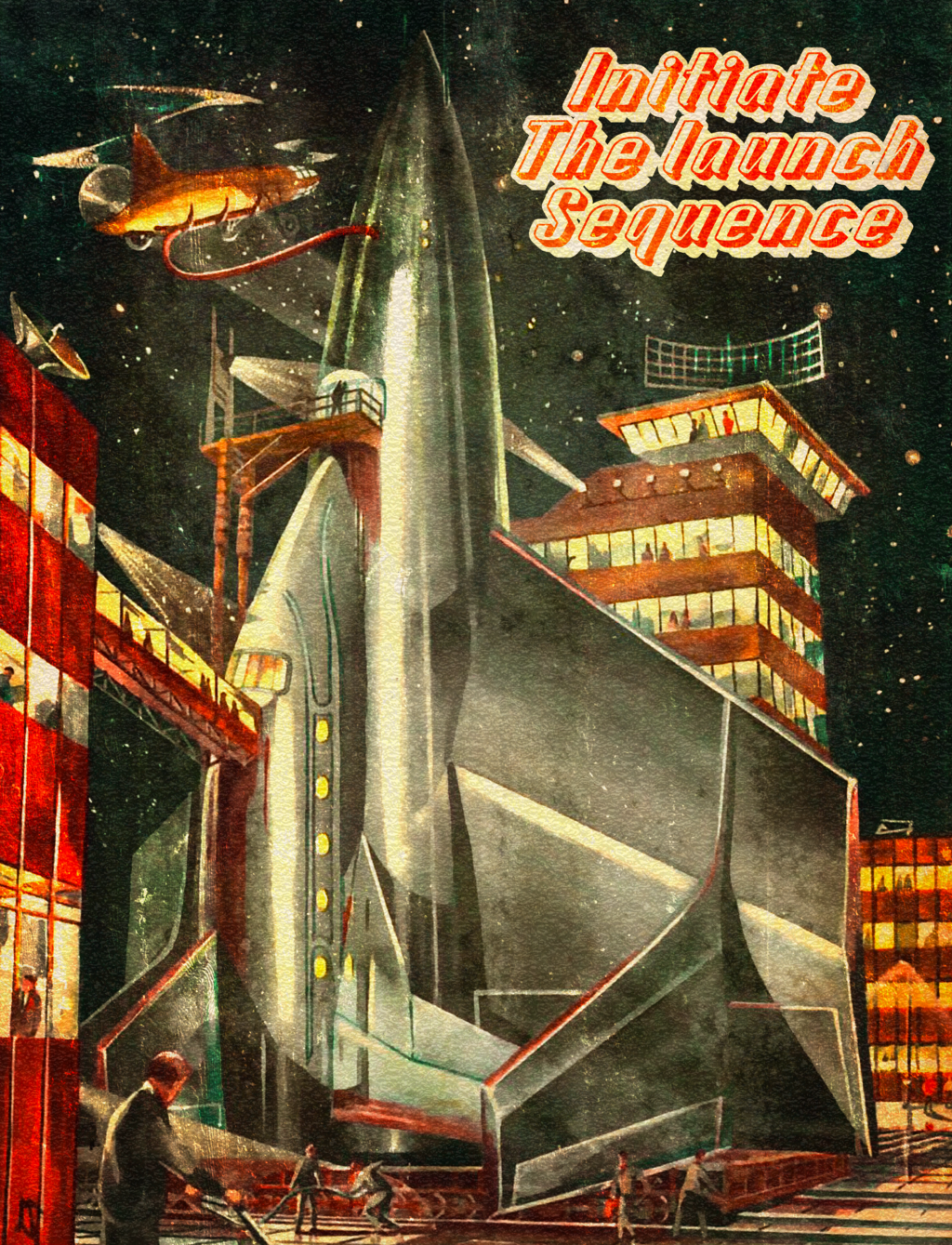 Phase 1…
Last week we touched on our Phase 1 launch, and today we are giving you some specifics. As a recap, our collection is 10,000 Pods, broken into 21 sectors that are all aesthetically unique. Phase 1 is going to consist of 3,000 Pods, split between 9 sectors, and will be sold at a price of 2 Avax. We have already teased some of the Phase 1 sectors on our Twitter page, but we will link them below for your viewing pleasure.
Amenities
Cyberspace
Degenerated
Enlightened
Flight Deck
Office Space
Restricted
Underbelly
Upper Deck
Stay tuned to our Twitter page as we will be teasing all these sectors prior to our launch. One thing to remember is that every sector teaser comes with an opportunity to win a Pod Pass. We have already given out a handful of these and we look forward to welcoming even more of you on this journey.
Welcome aboard…
We are excited to announce that we are going to have a total of 500 whitelist spots for our Phase 1 launch. As its stands right now, we have been granting WL spots to members of our Discord server who have been engaged during our ongoing building process. This strategy will soon end, and we will be allocating the remaining WL spots in far more engaging and creative ways. We are really looking forward to this and if you are an Avax NFT community that would like to work with us, please reach out. Otherwise, stay tuned to the communities you are involved in as we might be showing up in there soon. We have been busy making frens, frens.
Wen Token?
Now this might be a moment you have been waiting for, or maybe you missed our first Medium post. Regardless, we have been working tirelessly on developing an economy for our ecosystem that is sustainable, rewarding and fun for everyone involved. We are excited to finally let you in on some of the details surrounding our native token and the BIG plans we have for it.
"All Pod owners will earn $BSACK passively… I will leave you with few important points about the economics driving $BSACK… We will not build a service that doesn't utilize $BSACK in some way, and we will not build a service that encourages the dumping of $BSACK. Simple."
Sounds exciting, doesn't it? We tend to agree. After our Phase 1 launch is complete, we will begin work immediately on the release of our token. We are not prepared to release the specific information yet, but we are working on some things behind the scenes that will make your hair stand up.
The token will have several functions as our project continues growing but first and foremost, we must get $BSACK in the hands of our VIPs. How we plan to accomplish this is quite simple and will tie in beautifully to our first service build. After Phase 1 launch is complete, and token development is finished, we are going to be launching our NFT staking contract. VIPs will "dock" their pods on the mothership and in return they will earn $BSACK passively. The amount of $BSACK you earn will be directly tied to the level of your pod. Yes, the Pods have levels and some of you will get lucky at launch while others might be upset. No reason to worry, as the existence of Pod levels implies the existence of a way to level up your Pod. This gamified token distribution is going lay the foundation to everything we create, and wow are we excited for it. Be ready to stack some $BSACK.
(Yup, another article, another cliff hanger. This is my job, get used to it.)
All joking aside, this next week keep your eyes peeled for big announcements, WL opportunities and much more. As always, follow our Twitter, join our Discord and stay tuned for our website release.
Twitter: https://twitter.com/PodPeopleAVAX
Discord:https://discord.gg/gRhGbv6kMK
Cheers.
Source