We are back with another writeup for you all, our plan is to post one of these every week. We want to keep you informed of what we are working on while also educating you on the many layers of our project. Enjoy frens.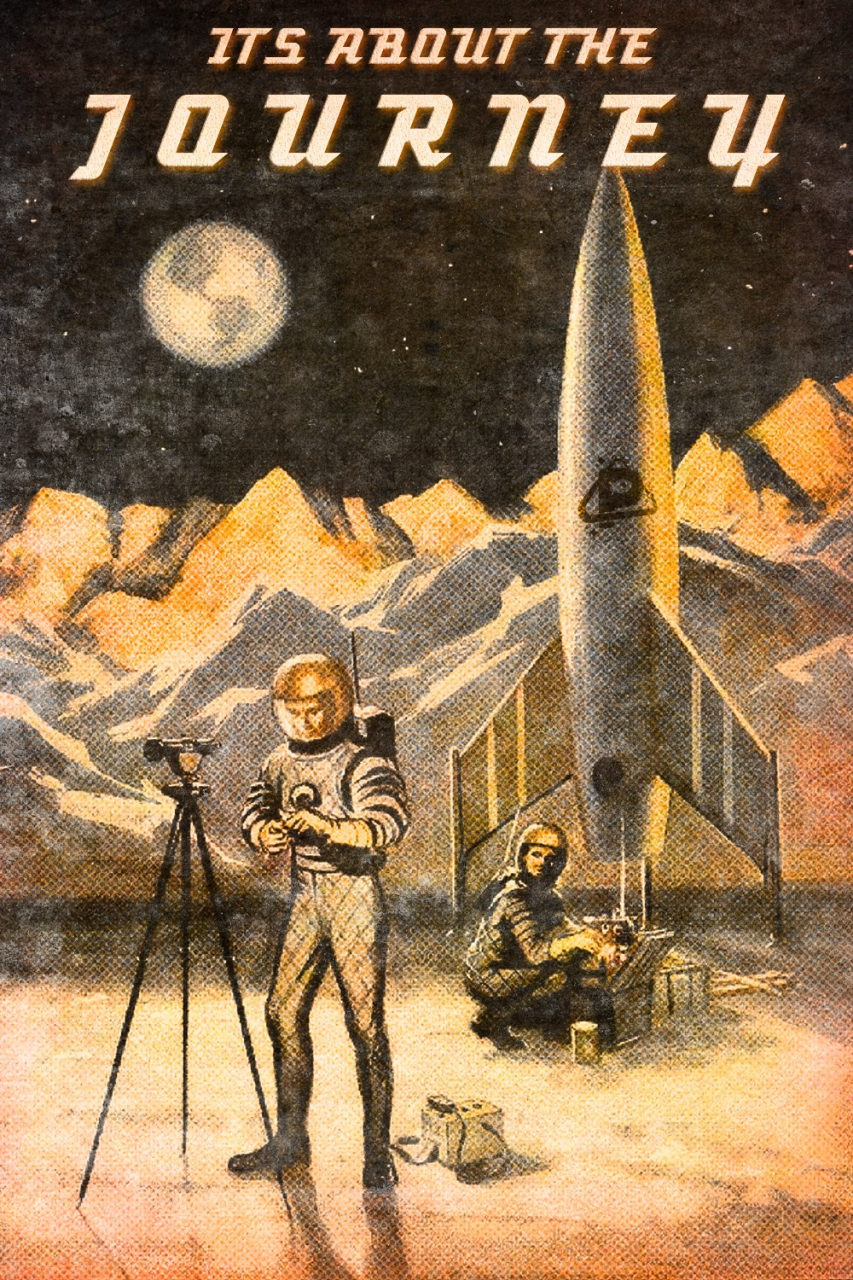 It's been an exciting week for us. We finally got to reveal some of our art, a couple Pod Passes were given away, and we have seen some great growth across our socials. The support has been unreal, and the community is starting to take shape, great times ahead for the Pod People.
So, what do we have for you in this weeks writeup? Quite a bit. I'll give you an update on our development and our short-term to-do list, I'll outline Phase 1 of our launch and lay out some details on the first service we plan to release. Let's jump into it shall we.
Wen mint?
This is the elephant in the room. We know it, you know it, it's what everyone wants to know, and we aren't ready to give it to you yet. In true NFT project fashion I will leave you with this short quote, "it's coming soooooon". All jokes aside we are very close to announcing our Phase 1 mint date, bear with us as we work out some of the minor details. In the meantime, jump in the discord and work on getting that WL spot. (Link at the bottom)
What are we up to?
Now that we have our art 99% completed, we have time to focus in on the small details that matter. First on our agenda is a facelift to the website, it was initially built months ago but we are doing a complete overhaul on it. Development is underway and it should be ready for release in the coming days.
Part of that process is creating a roadmap that is easy to digest. As it stands, our roadmap is highly detailed and can make even the most proficient degens scratch their heads. Our goal moving forward is to create content that is easy on the eyes, but also ensures our community is educated on our vision for Pod People. Part of this agenda is the creation of our Gitbook webpage where we will post project documentation and make it available to you.
Additionally, we are having discussions with prospective partners for every part of the project. We are talking with teams across Avalanche on creating partnerships for the NFT launch, we are exploring launchpad options for our token and we are in talks with people/organizations about bolstering our marketing campaign. Any partnerships we form will be announced officially through our twitter, stay tuned.
Let's talk about phase 1 shall we?
So, I'm sure you're wondering why I said Phase 1 right? Good thing you are reading this article because we will break it down for you. In total, we have 10,000 Pods to be minted and we have decided to break these down into different phases. The full details of the Phase 1 release are not yet finalized, but we can confirm that the mint price will be 2 $AVAX. The amount of Pods we make available and the launch date are still pending. We have already dropped some sneak peaks of the admittedly beautiful art on Twitter, and those are samples of sectors that will be released in Phase 1.
After the Phase 1 mint completes, we will be doing a couple things prior to starting Phase 2. First step is to announce and outline our governance process. We want to give the community the details they need to position themselves to be a strong voice in the ecosystem. I can't release much, but both the Pods and $BSACK will be used in this.
Another thing we will be doing is setting up our communal fund, which will be one of the primary responsibilities of our DAO. This fund will be a community managed bucket of assets that we hope is used to promote ecosystem growth. Documentation outlining the Communal Fund will be released closer to its inception, but its something we are very excited about.
Last but certainly not least, we will release the official whitepaper for the first service we plan to build, one we have dubbed "CloneNodes". This is something we have had planned for a while and we can't wait to get it out to you all.
"Wait, did you just say a node project?"
Yes, we did. The first service we are going to launch will in fact be a node project. If you aren't familiar with the node project concept, its very popular right now and we plan to gamify it a bit. In simple terms it works like this, a person creates a node by staking the required number of tokens into the protocol, at which point they create a node that passively returns tokens to them over time. That is just a very basic overview of the concept behind a node project, but we have made some tweaks to better fit our ecosystem and create a healthy economy for our token. The specific details about CloneNodes will be released after the Phase 1 mint, but we wanted to give you a little peak at what we have coming.
That is all we have for you today frens. If you want to stay in the loop make sure to follow our social channels.
Twitter: https://twitter.com/PodPeopleAVAX
Discord: https://discord.gg/gRhGbv6kMK
Last week we had a quiz at the end of our article. This week, jump in the discord and you will see the #Giveaways channel. Simply click the "Enter" button and maybe the next Pod Pass will be yours.
Cheers.
Source