Knives Legacy: Whitepaper released
Knives Legacy is a Play-to-earn, mission-based, equipments-collectibles (NFTs) browser game built on the Avalanche network. The project boasts innovative mechanics, a quality dAPP, and of course, the NFTs. The Knives Legacy team has a very ambitious vision and is focused on its community.
As of February 12th, the official whitepaper for Knives Legacy has been released and is available at docs.knives-legacy.com.
This whitepaper provides in-depth information on just how Knives Legacy works as well as breaks down the detailed roadmap. Beyond this, you can also learn about in-game statistics, the Lore of Knives Legacy, and check out the FAQ.
Mint your knives now at knives-legacy.com
Staking
You will be able to stake your knives and produce locked LGCY, you will earn 115 locked $LGCY per day for each knife you have staked.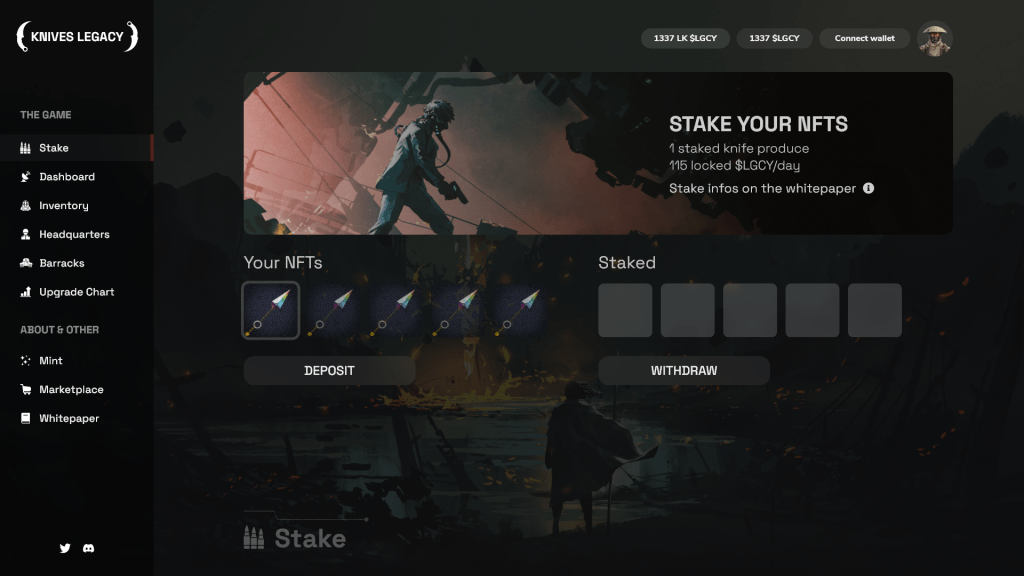 Equipment
Various equipment will be available to earn for your soldier via missions, equipment may be upgraded by burning NFTs to increase an item's level and your score.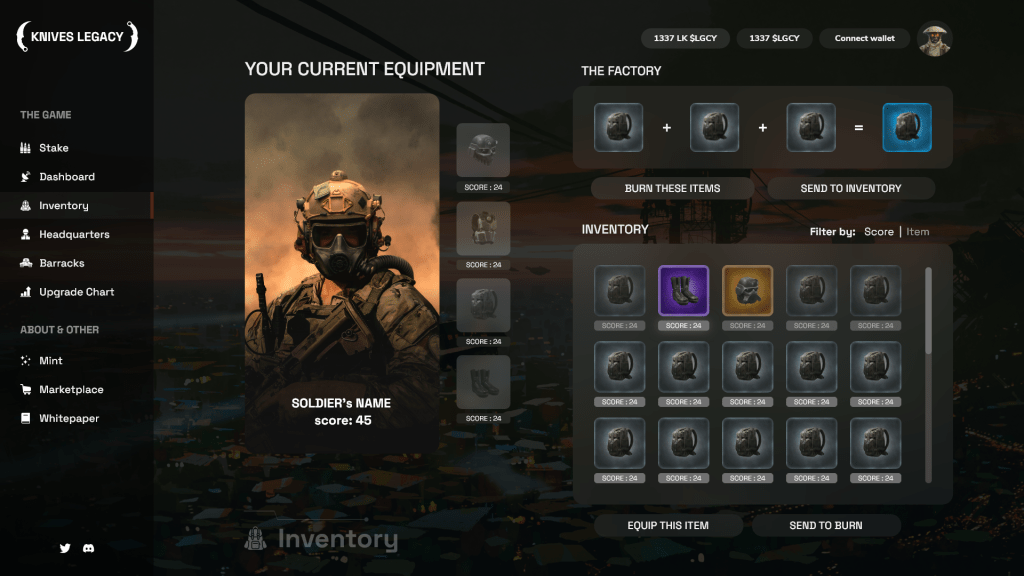 Missions
Missions will be the key to unlocking the $LGCY acquired from staking, the better equipped your soldier is the more $LGCY you'll be able to unlock.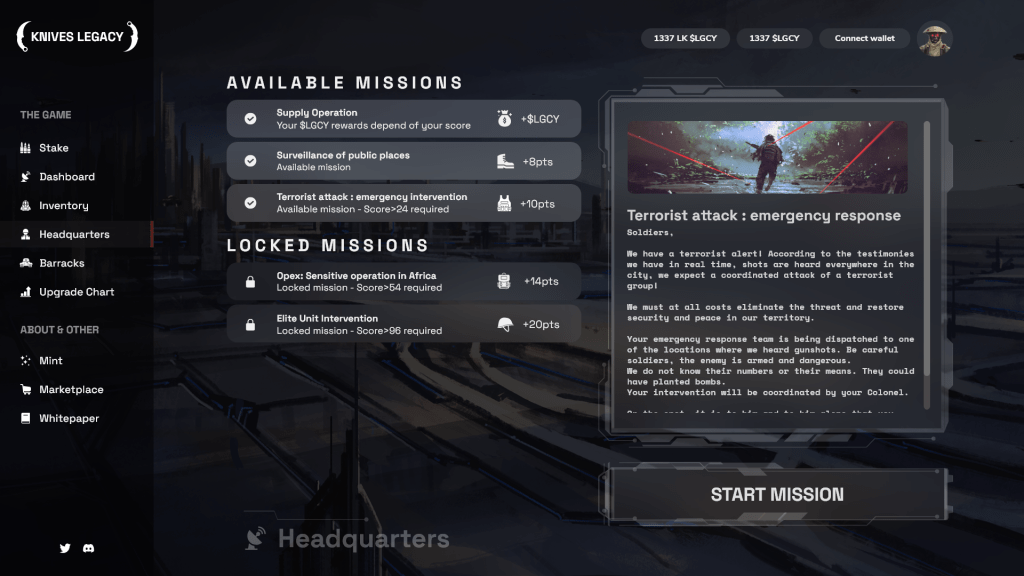 Farming
Once you have un-locked $LGCY, you'll be able to take advantage of some very interesting rates via a farm LP.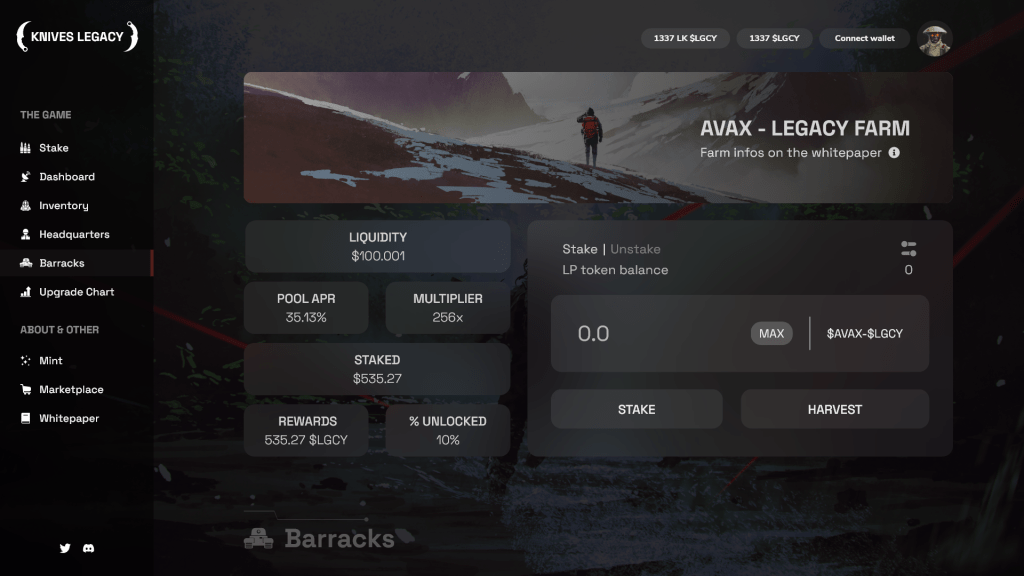 To check out all the details of the whitepaper head over to docs.knives-legacy.com
Minting is Open at knives-legacy.com
Website and Mint | Twitter | Discord | Whitepaper | Telegram