LootFish: 10K Rare Mintable Avalanche NFTs with NFP (not-for-profit) support
Did your last NFT break up with you?
Well, there're plenty more fish in the sea.
Introducing LootFish
10000 of them to be precise. All fish-like. From Anglerfish to Clownfish. And, Lootable chests full of dopamine and mystery.
Here's the short version of what you can expect:
A brand new Avalanche NFT set
Deep-sea themed.
10000 tokens.
Deflationary mechanisms (that reward you in AVAX).
Minters own full commercial rights.
Loot crates.
Some proceeds go to Coral (a non-profit organization aimed at saving marine life).
A deeper look at LootFish
10000 ERC-721 NFTs. All deep-sea themed. Each with their own image. With differing levels of rarity.
Scarcity
Once LootFish are available, there will be 5 categories of scarcity.
The 5 Tiers of LootFish Rarity
It's not all fish. There are others too. Above all …
The skeleton fish are the rarest.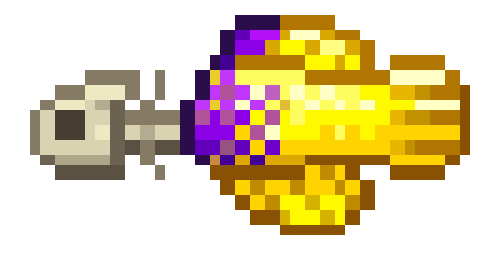 Skeleton fish — 4%
Hunters — 7%
Jellyfish — 10%
Critters — 15%
Regular fish — 64%
And, there are some loot crates hidden away too.
Deflation
Only 10000 tokens can be minted. That is the hard cap. But …
The real circulating supply will grow lower over time. Here's why.
On minting, the NFT owner can burn the token. If they do, they're rewarded in AVAX.
Or, the fish can be kept, in their owners virtual aquarium.
As a general rule of thumb: prices increase as tokens are burned. Economically speaking, it reduces supply.
And, there's more …
Loot-chests
When minting NFTs you might come across a loot-chest. The chests are packed with AVAX.
How do you get Loot Chests?
Use the same minting process required to mint fish. You might strike it lucky and hit a loot chest.
Can you sell LootFish?
Yes.
LootFish marketplace
LootFish's market place with open once all 10,000 tokens are minted. If AVAXApes's performance is anything to go by, this could come round faster than imagined.
Snowflake marketplace
Prior to LootFish's NFT marketplace launch, you might find some LootFish on Snowflake. But, as always, be aware of fakes. If you're not sure, ask someone who can verify it for you.
Non-profit support
They're supporting a non-profit initiative too. Coral. Now you can save the seas while aping!
When launch?
The LootFish team are looking to launch at the end of this week. There's currently a Twitter poll you can get involved in. Be sure to partake!