Lydia Finance Presents: Avax Lions
Avax Lions is a collection of hand-drawn lion themed NFTs that are intended to have multiple use cases to provide benefits for both the holders and the community overall.
Minting Day
Minting begins January 20th at 5 PM GMT. Each mint will cost 1 $AVAX and there will be double royalty rewards via LYD and AVAX. Mint at AvaxLions.com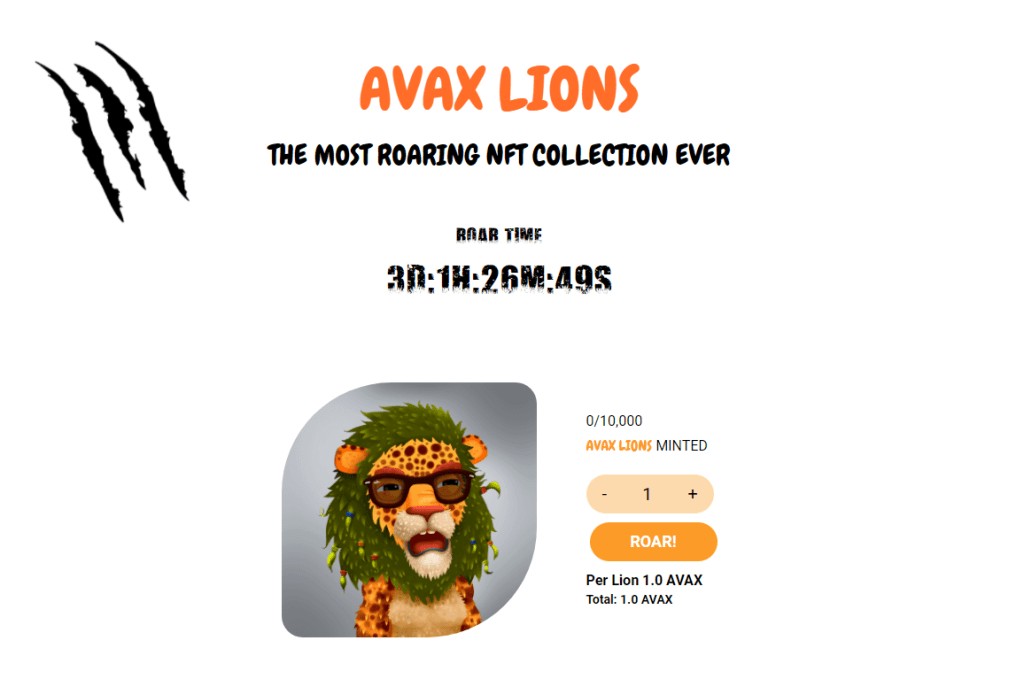 Create your own Lydian Profile!
You'll be able to create your very own Lydian profile with your LION NFT! Your profile will be your ID in the Lydia ecosystem and the key element of all beneficial opportunities from the Lydia ecosystem. It's more than just a profile and with it, you'll be able to be part of a team!
Lydia Profile and Launchpad
One reason why having a Lydia Profile is integral to the ecosystem is because Lydians who have their Lydia Profiles created will be privileged for future IFOs This can help improve strength and support within the community as those who create profiles are more dedicated to using the Lydia platform. Power to supporters!
Gamification and Metaverse
The metaverse is growing! Plans are set for upcoming gamification and metaverse built on top of these lovely Lion NFTs. What does this mean, exactly? What can you expect? Calm your hunger, Lion. Soon you shall feast on more juicy details. Until then, have patience as always!
NFT Giveaway
About Avax Lions
Avax Lions is a collection of 10,000 unique and aesthetic NFTs on the Avalanche blockchain with unmatched utility in DeFi and the Metaverse. Boasting double rewards for holders in LYD and AVAX.
For Lions by Lions ?
To read more visit Medium