MetaDerby X Avalaunch: IDO Announcement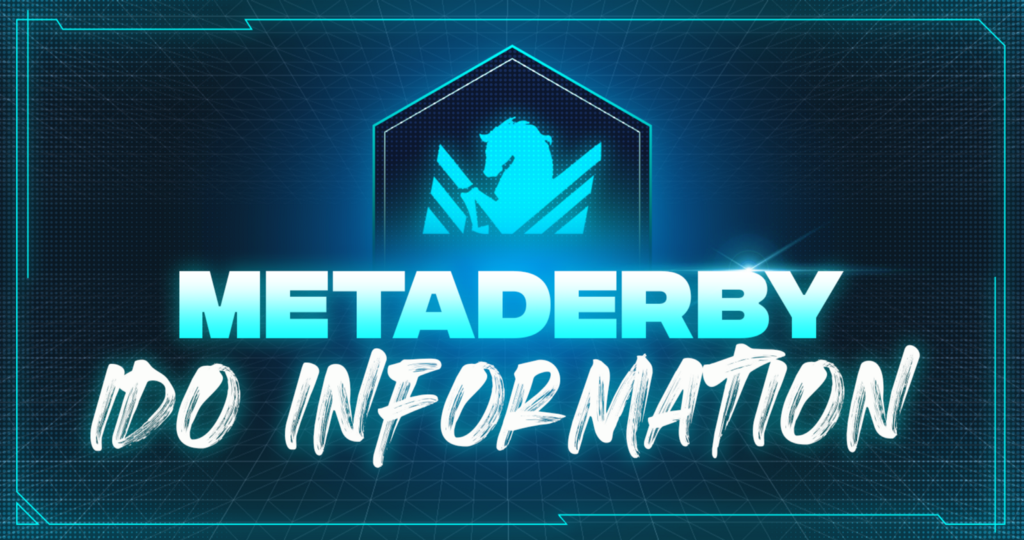 MetaDerby x Avalaunch: IDO Announcement
Horse racing is one of the most ancient of all sports and its basic premise — to identify which horse is the fastest over a set course — has been unchanged since at least classical antiquity.
Meanwhile, the history of horse breeding goes back millennia, with one of the earliest people known to document the breedings of their horses being the Bedouin of the Middle East — the breeders of the Arabian horse.
With the advent of mechanical forms of transportation, the century old relationship humans have had with our horses dissipated. Slowly and gradually, the enjoyment of horse racing and the knowledge of horse breeding became relegated only to a select few.
With the possibilities of blockchain, NFT, tokens, and the advent of a global play-to-earn community, creating a metaverse where humans can reconnect with our ancient friends and celebrate this unique relationship is on the table. With this in mind, Avalaunch is proud to present MetaDerby as our next IDO.
Project Overview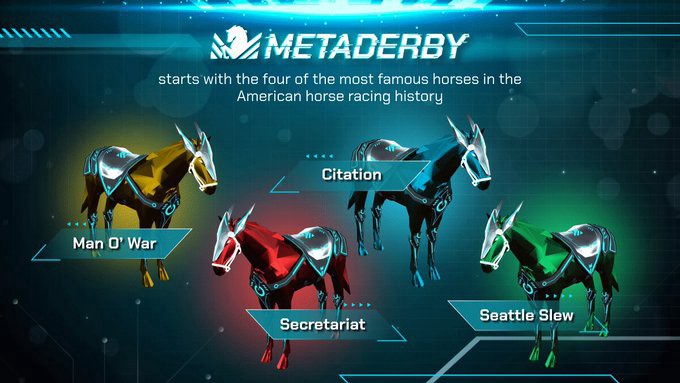 MetaDerby is a horse racing game and breeding-inspired metaverse where anyone can earn tokens through skilled gameplay and contribution to the DerbyVerse. MetaDerby also redefines the horse-racing gaming experience, making it accessible and profitable to gamers with its free-to-play model and blockchain-based integration including a create- to-earn land system, decentralized finance (DeFi) staking, and NFT marketplace.
Classes
Racehorses are sorted into classes based on their genotype with:
Class 1 being the strongest, and Class 5 being the weakest.
Horses will race within their class in daily races and weekly tournaments.
Ratings
There are four chief properties that help to determine a horse's base rating.
Bloodline
Sprint Speed
Acceleration
Aggressiveness
A horse's base rating is determined by its class ranking and inherent properties in order to assign it a rating number, ranging from:
0–39 for a Class 5 horse to
100+ for a Class 1 horse
Outcomes
Classes and base ratings are not the only factors that can determine the outcome of a race as random luck factor contributes to 50% of the algorithm that determines race winners. For simplicity:
A 50/50 split between luck and properties/ratings exists.
Breeding
Breeding is a pivotal element in the MetaDerby ecosystem. Users can enter their male or female horse into the 'stud market', where potential foal buyers any choose any male and female horse to breed. Uniquely, horses in the DerbyVerse can 'breed up' to a foal with traits superior to its parents.
DBY & HOOF
The ecosystem's is driven by the Derby (DBY) token which acts as MetaDerby's governance and is required to purchase land. Its use cases are included but not limited to:
Metaverse land purchases
Staking rewards
Gaming governance
DBY can also be earned by winning weekly tournaments.
The HOOF token is an uncapped supply gaming token that functions as the inhouse currency for:
Entry fees to attend races
Stable fees for breeding
Farm land and race course materials and construction purchases
NFTs
DerbyTicket NFTs are a very limited collection of 1000 NFTs on Avalanche. DerbyTicket NFTs give users a fully-equipped racehorse ready to compete in the MetaDerby game.
Players can buy, sell, and trade their racehorse NFTs on the MetaDerby marketplace, as well as third-party marketplaces. Racehorses can also be obtained via in-game Mystery Box purchases, including both Common Box and Legendary Box selections.
Progress
In Q3 and Q4 of 2021 the MetaDerby development team completed the game's design and algorithm development, as well as the tokenomics system, whitepaper launch, and game prototype.
Q1 of 2022 saw the raising of $2.5m in seed round funding in a round led by Blizzard Labs and Old Fashioned Research. The website was launched, the LFGLoot NFT mint event took place, and the second prototype of the game was developed.
Q2 of 2022 includes the DerbyTicket NFT launch, the DBY tokens IDO on Avalaunch, and the game beta launch. MetaDerby is the first free-to-play-and earn horse racing game in the metaverse, and the first horse racing game on Avalanche.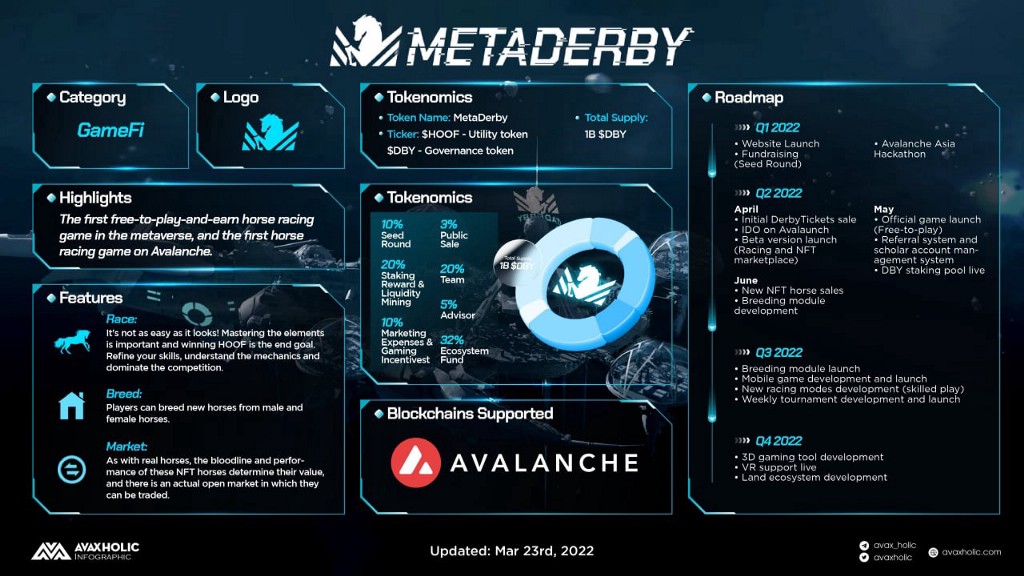 Closing Thoughts
Horse racing on the blockchain was something of an inevitability. While nothing is going to replicate the smell of grass or festive atmosphere of a live race, serious and strategic gaming replete with breeding and a healthy dose of good luck is a compelling proposition. The success of earning games that are driven by competition and not graphics are becoming a mainstay in the ever growing gaming economy. Metaderby has done an excellent job of hitting on the key points of adoption and earning in creating a very playable game that looks to have some real traction and staying power. The steady progress by the team is evidenced by the number of stated milestones they have hit and the beta launch slated for this quarter indicates a maturity to this project that offers near-term possibilities.
"The incredible pace, passion, and information we received from Mark, Dave, and the Avalaunch team has been invaluable to us at MetaDerby. We're thrilled to launch our IDO on the Avalaunch platform. Big thank you to all those who made this possible!" -MetaMike, founder of MetaDerby
Metaderby: Links & Team
Website|Whitepaper| Telegram (Community) | Twitter | Medium | Discord |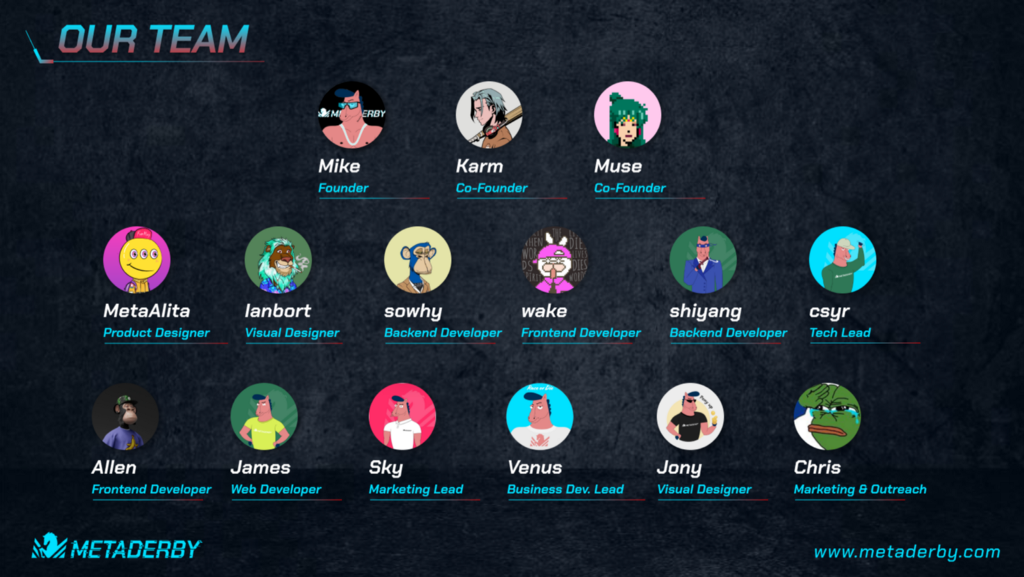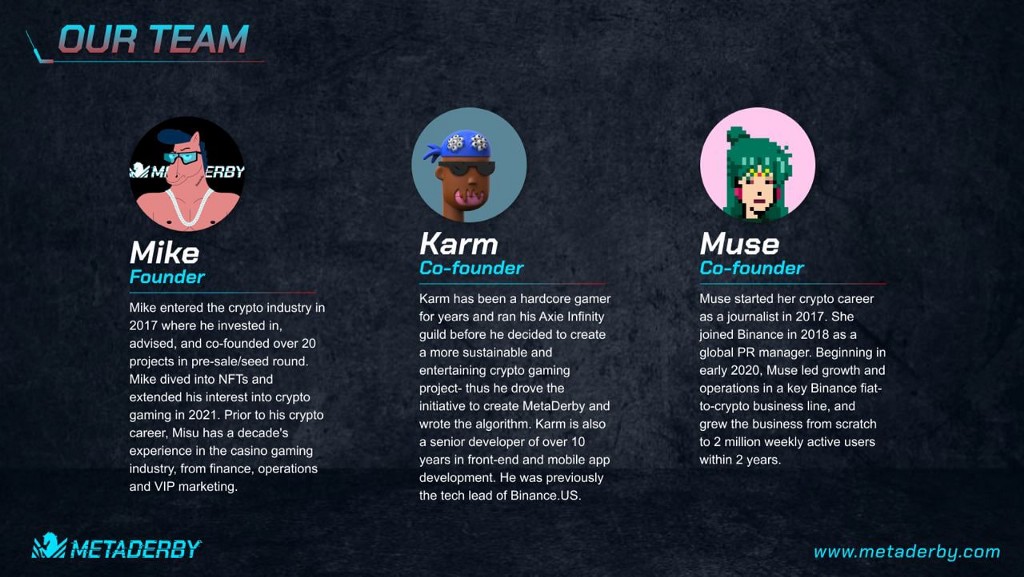 Partners & Backers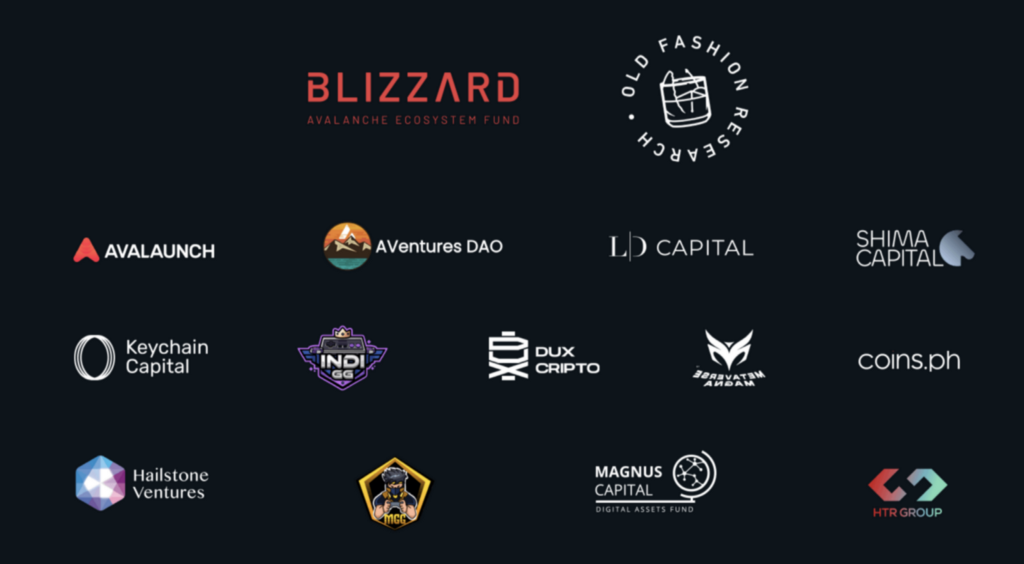 "GameFi is exploding on the Avalanche ecosystem, and we are thrilled to see what's next for Metaderby, the first horse racing game on Avalanche." -Lydia Chiu, Vice President of Business Development at Ava Labs, on behalf of Blizzard Fund.
"We know GameFi, and we know Avalanche. MetaDerby is poised to run ahead of the pack in both. The project has seen tremendous growth since its inception, and the promise of a DerbyVerse means the scalability of the project will be tremendous." -Ling Zhang, Managing Partner of Old Fashion Research.
DBY Funding Numbers:
Total Supply: 1,000,000,000 DBY
Seed: 100M DBY at .025 USD — $2,500,000 USD
Public Sale: 25M DBY at .04 USD — $1,000,000 USD
Total Raise: $3,500,000 USD
Supply: Breakdown & Vesting
Ecosystem Fund: 293M DBY (29.3%)
Staking Rewards & Liquidity Mining: 200M DBY (20%)
Team: 200M DBY (20%)
Game Incentivization and Marketing: 91M DBY (9.1%)
Seed Round: 100M DBY (10%)
Advisory: 50M DBY (5%)
Avalaunch IDO: 25M DBY (2.5%)
Liquidity: 41 M DBY (4.1%)
Vesting Following TGE:
Ecosystem Fund: Quarterly vesting over 6 years
Staking Rewards & Liquidity Mining: Discretionary based on incentivization plans*
Team: 12-month cliff, monthly vesting for 36 months
Game Incentivization and Marketing: 10% at TGE, quarterly vesting over 5 years
Seed Round: 10% at TGE, 12-month cliff, linear vesting for 18 months
Advisory: 12-month cliff, monthly vesting for 36 months
Avalaunch IDO: 40% at TGE, 30% quarterly for 2 quarters
Liquidity: Discretionary unlock contingent upon listing plans
*Upon launch 5M DBY will be used for farming, representing the only staking rewards prior to the game's 2nd release.
Other:
Initial Circulating Supply: 29.1M DBY (excluding liquidity and farming tokens)
Initial Market Cap: 1.164M USD (excluding liquidity and farming tokens)
The Metaderby IDO on Avalaunch
25M DBY at .04 USD — $1,000,000 USD (Total Supply: 1B DBY)
Sale Size: $1,000,000 USD
Vesting: 40% at TGE, monthly vesting for 6 months
Registration Schedule:
Registration Opens: April 17th at 3:00 p.m. (UTC)
Registration Closes: April 20th at 6:00 p.m. (UTC)
Sale Schedule:
Validator Round Begins: April 21st at 6:00 a.m. (UTC)
Validator Round Closes: April 21st at 3:00 p.m. (UTC)
Staking Round Begins: April 21st at 3:30 p.m. (UTC)
Staking Round Closes: April 22nd at 6:00 a.m. (UTC)
Booster Round Begins: April 22nd at 6:30 a.m. (UTC)
Booster Round Closes: April 22nd at 10:30 p.m. (UTC)

About Avalaunch
Avalaunch is a launchpad powered by the Avalanche platform, allowing new and innovative projects to seamlessly prepare for launch with an emphasis on fair and broad distribution. With its values deeply rooted in the early Avalanche community, we are able to offer projects confident, informed users who are aligned with the long-term goals of the rapidly expanding application ecosystem.
Leveraging Avalanche's scalable, high-throughput, and low-latency platform, Avalaunch is built by users, for teams, to help grow strong communities.
---
MetaDerby X Avalaunch: IDO Announcement was originally published in Avalaunch on Medium, where people are continuing the conversation by highlighting and responding to this story.