MEXC Kickstarter: 30,000 in Pangolin Airdrops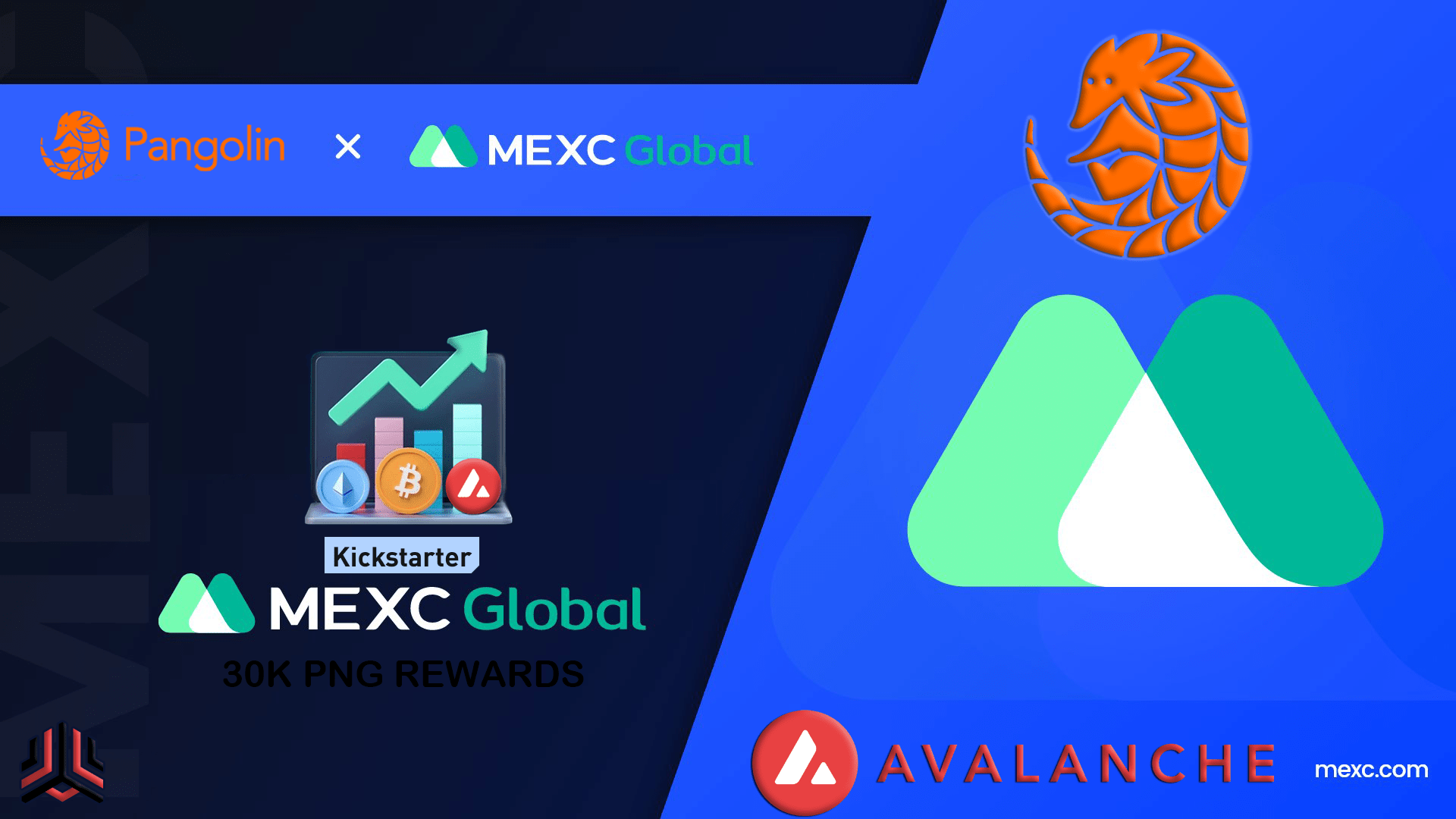 It has been officially announced that MEXC is kicking off another session of "Kickstarter", a listing campaign organized by MEXC before launch where users stake tokens to vote towards a predetermined goal. Once the goal is reached, the listing process begins and free token airdrops start for participating users that registered prior to the event.
This session is hosting none other than Avalanche's own Pangolin Dex and their native token PNG. Pangolin is a decentralized exchange (DEX) that runs on Avalanche, uses the same automated market-making (AMM) model as Uniswap, features a native governance token called PNG that is fully community distributed, and is capable of trading all tokens issued on Ethereum and Avalanche.
1.Voting Period: 2021-12-05 04:00 – 2021-12-05 11:50 (UTC)
2.Estimated Trading: 2021-12-06 10:00 (UTC)
3.Deposit & Withdrawal: Opened
4.Voting Link: https://www.mexc.com/sun/assessment
5.Airdrop Details:
– Reward Pool: 30,000 PNG
To learn more about the event and how to register visit MEXC Here.
More Info About Pangolin
Project Name: Pangolin (PNG)
Total Supply: 230,000,000 PNG
Official Website: https://pangolin.exchange/
Block Explorer(ERC-20):
https://snowtrace.io/token/0x60781c2586d68229fde47564546784ab3faca982
Telegram: https://t.me/pangolindex
Twitter: https://twitter.com/pangolindex
Discord: https://discord.com/invite/PARrDYYbfw
Medium: https://pangolindex.medium.com/