Monthly Recap: August 2022
It has been a big month for Kalao! Here's a recap of the highlights.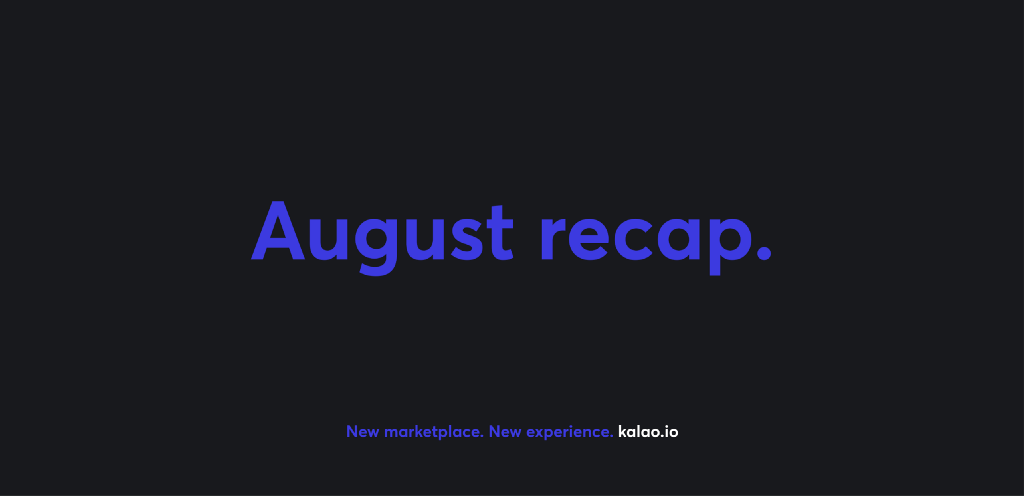 Kalao News
Kalao V2 launch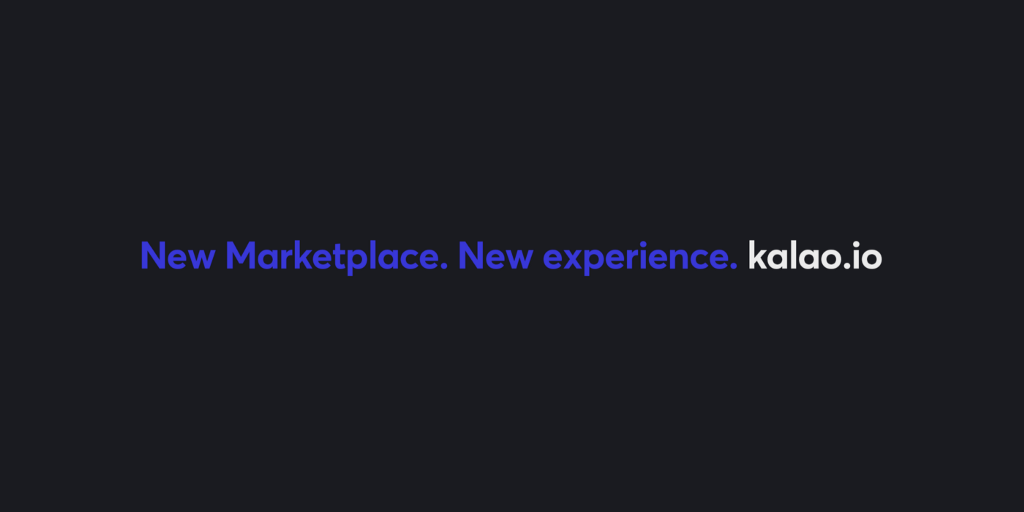 You can now use Kalao V2! The newest iteration of our NFT marketplace launched on August 25th.
V2 comes with a multitude of new features including:
Completely revamped, mobile-responsive UI
Non-custodial listings: In v1, we escrowed your NFTs upon listing. With v2, you will hold the NFT in your wallet after listing it. This is safer + will allow you to list your NFT on multiple marketplaces at once. It also makes listings free.
Royalties: Creators can easily add royalties.
Add-to-cart: Put multiple NFTs in your basket and checkout in 1 transaction, just like in your favorite ecommerce shop.
Collection bidding: You can make an offer that's valid for any item in a collection. Perfect for sweeping floors ?
Activity tab: Keep up-to-date with everything happening on Kalao
Advanced analytics: Real-time data about floor prices, sales and price history, market cap, rarity ranking, and other stats.
Batch listings: List multiple NFTs at once, with different prices, durations and types. You can list up to 50 NFTs in one go.
ERC-1155 support
Check out all new features in our recent articles
Please make sure to switch to V2 to experience our new marketplace
? Delist your NFTs on V1
? List them on V2
? Enjoy 0% trading fees for the next 60 days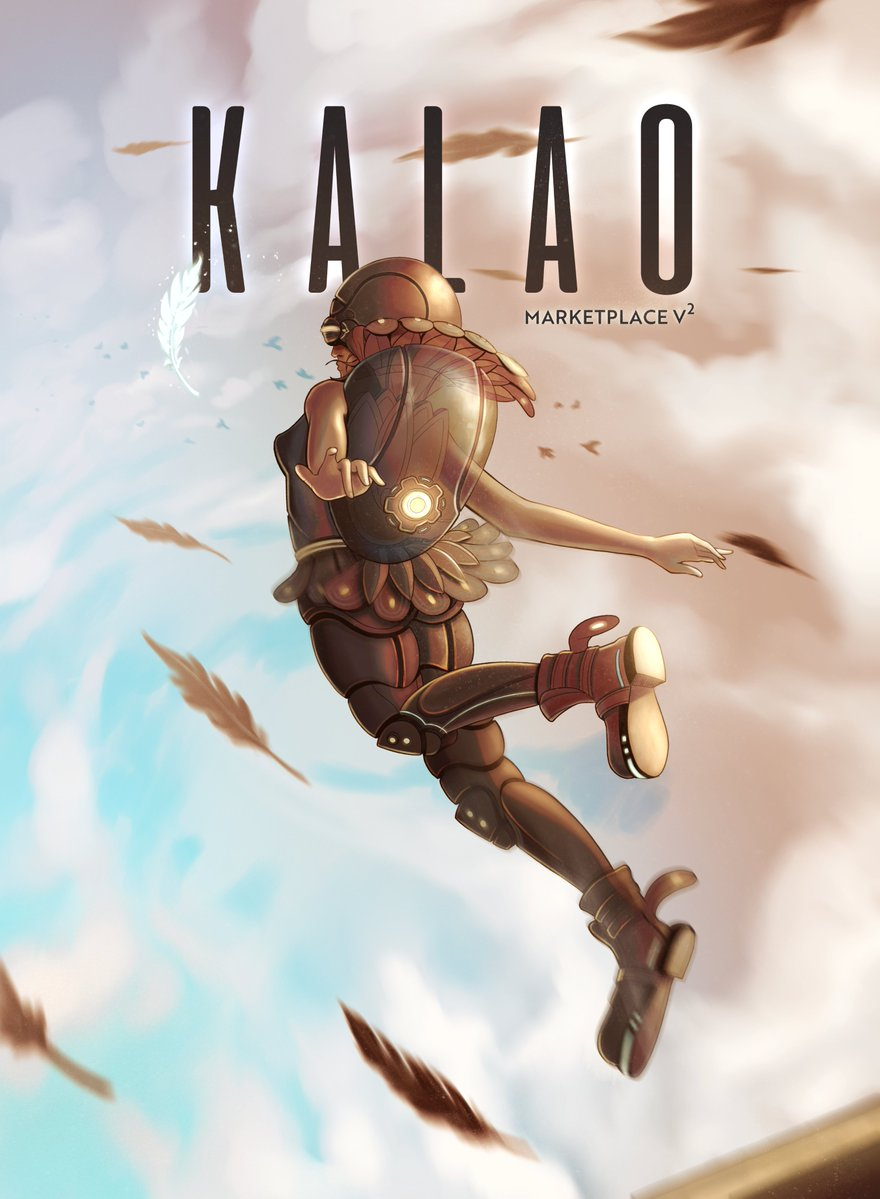 Kalao x Pulsar Partnership
We have partnered with Pulsar to bring a seamless web3 gaming experience to Avalanche!
In the first phase of our collaboration, Pulsar will drop 50 exclusive Avalanche skins through the Kalao Go on September 3rd, 2pm UTC.
The partnership with Pulsar marks Kalao's first step into the growing gaming ecosystem on Avalanche.
? Learn more about Pulsar and our partnership here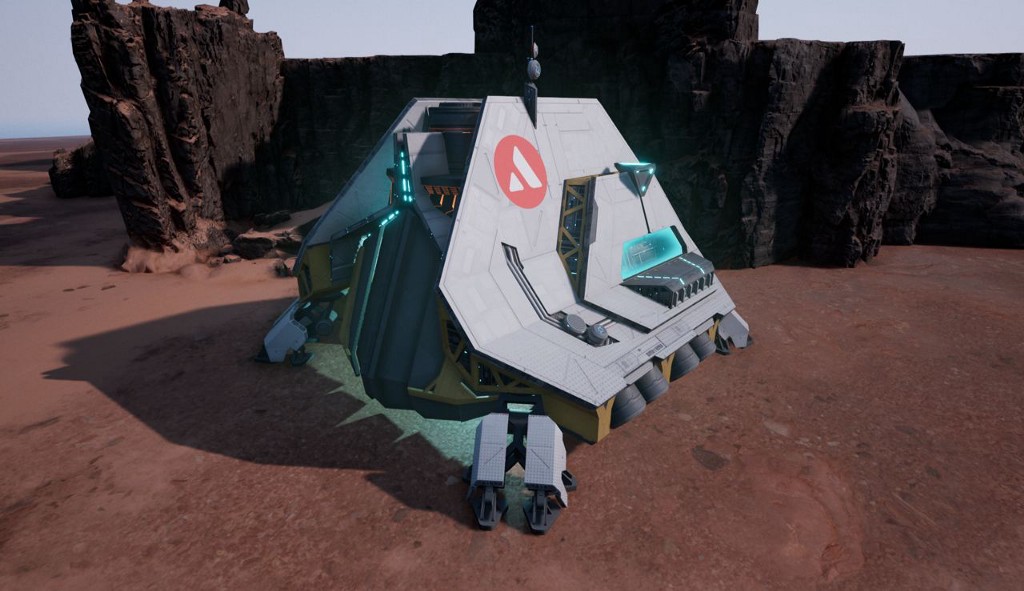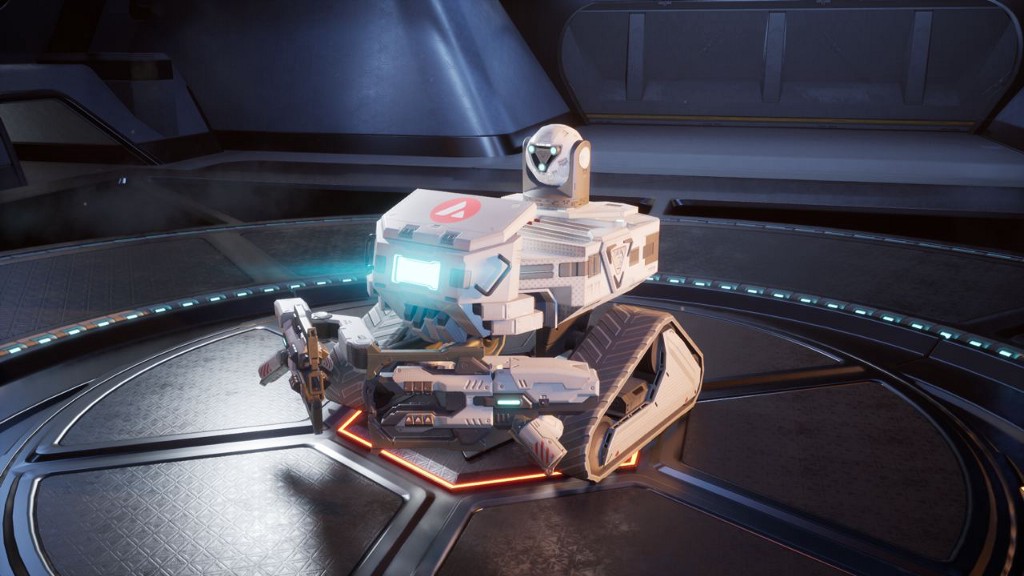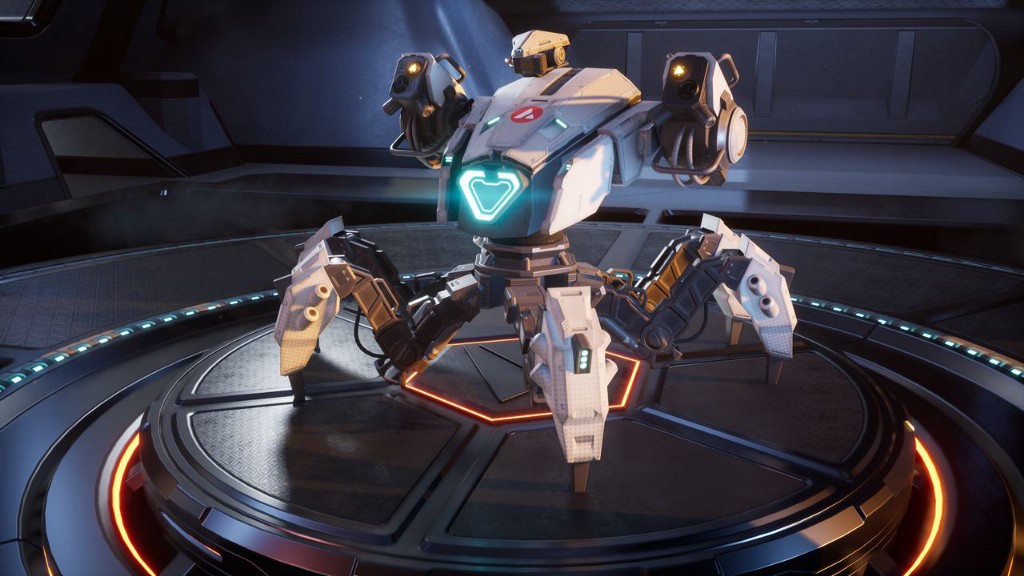 Citadel Development Update
As described before, the first version of the Citadel is ready but we are waiting for better market conditions to release it to the public. The Citadel is the first location in our Kalao Metaverse. It's a place for the community to meet, chat via text and voice, explore NFT galleries and interact with their favorite protocols. It needs a big, active community to unfold the full potential, driven by social interactions and social events.
We are currently working on improvements to increase server size and graphic fidelity, which go beyond what we initially planned for the first version. A first test of dedicated servers on Unreal Engine 5 was successful.
We invited beta testers from the community, who provided us with valuable feedback for development.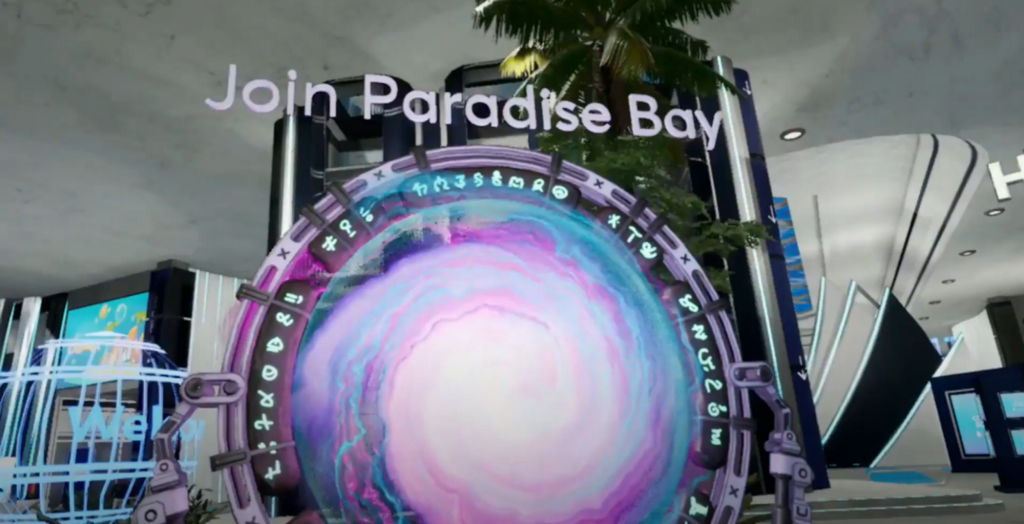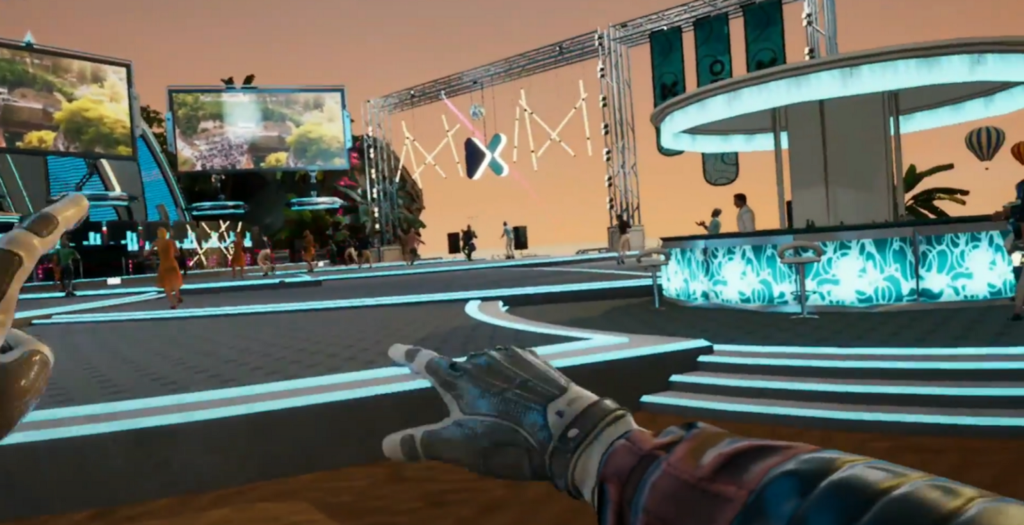 Post-mortem on the PineappleAVAX mint
tl;dr
The collection launched on August 18
On August 21, it came to our attention that the collection appears to use stolen art
Their team was unresponsive
To protect users, we decided to make the collection unavailable on our frontend on August 22
We reimbursed everyone who bought an NFT from the collection on the secondary market on August 22
We will review our due diligence processes to ensure that this won't happen again in the future
We are sorry for any inconvenience we may have caused. We launched dozens of collections through our launchpad and have extensive due diligence processes in place to prevent such issues. Unfortunately, @PineappleAVAX slipped through.
Marketplace Stats
Top 3 collections in August by volume:
? EvoxCapital
? RaptOriginZ
? WeeRaptorZ
28 NFT collections launched through our NFT Launchpad, including beloved projects like Wee raptorz, Crafters Animals and smol goblins.
Artist spotlight: Nacer
Nacer is the artist of many of our illustrations and the creator of our cartoony Kalia reaction images.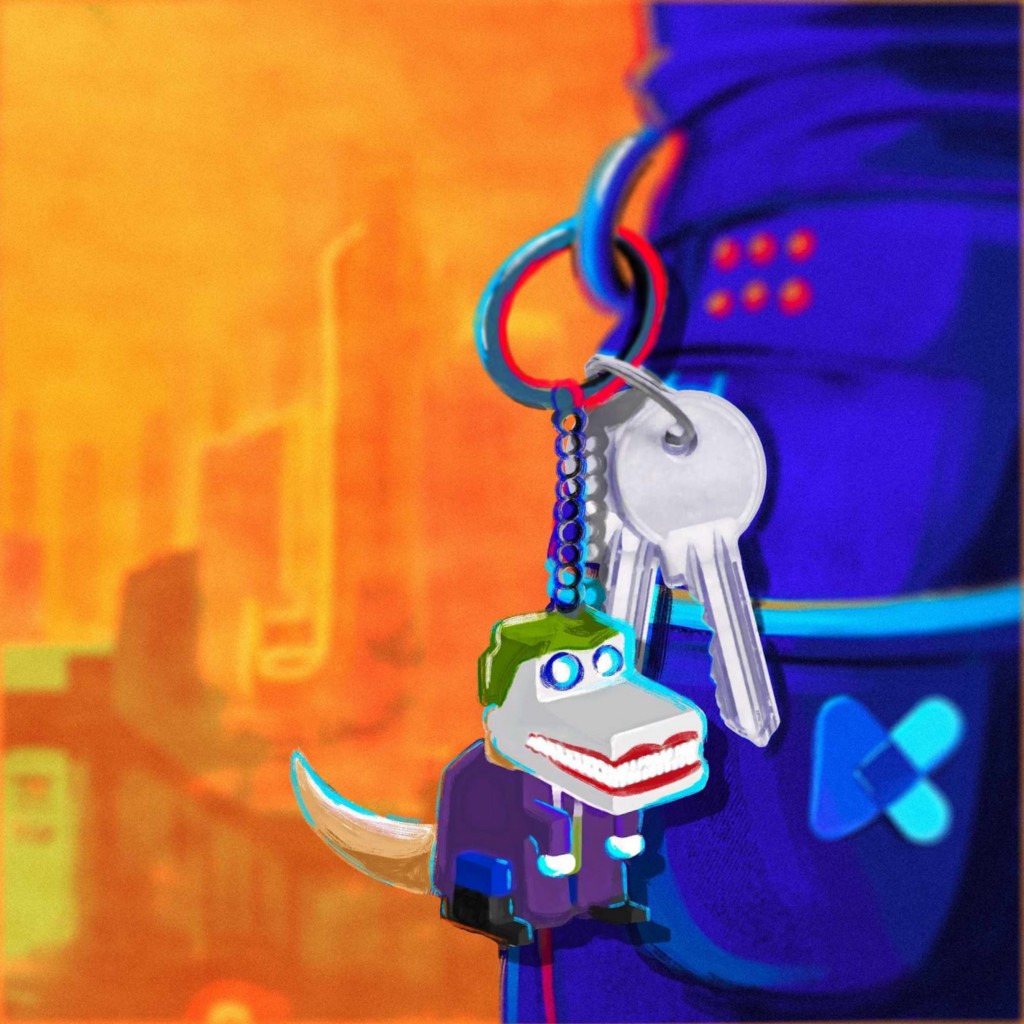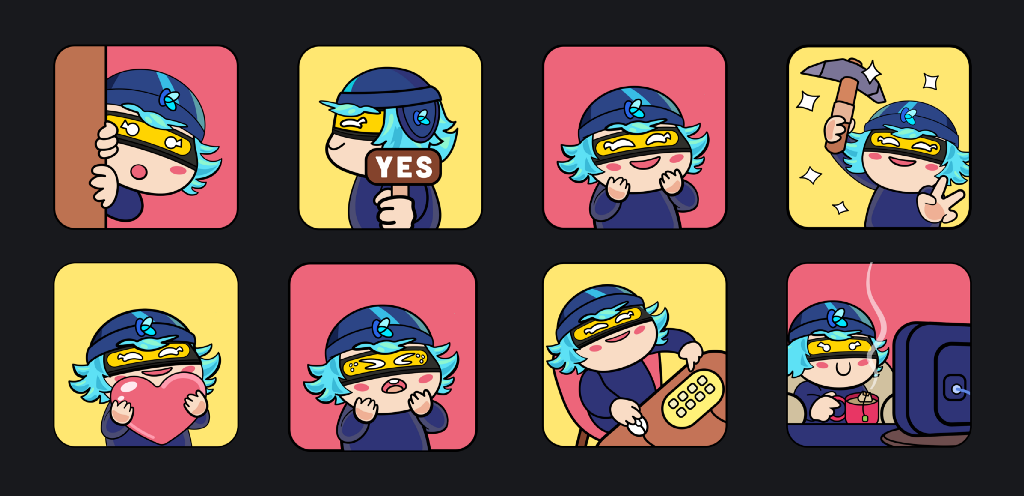 September Outlook
We will continue adding new features to our V2 throughout September and beyond, including bug fixes, a follow function, messaging, and more.
On the launchpad side, we will reduce the number of mints, striving for ~2 per week. The goal is to give each artist and their art more attention and help them build a community, which requires time.
We are also excited to host the drop of the Avalanche-exclusive NFT skins for Pulsar on September 3rd 2pm UTC.
Community corner
Thank you to our investors and partners at IPC for their continued support and helping us create this recap
Source