Moralis Avalanche Hackathon Opening Ceremony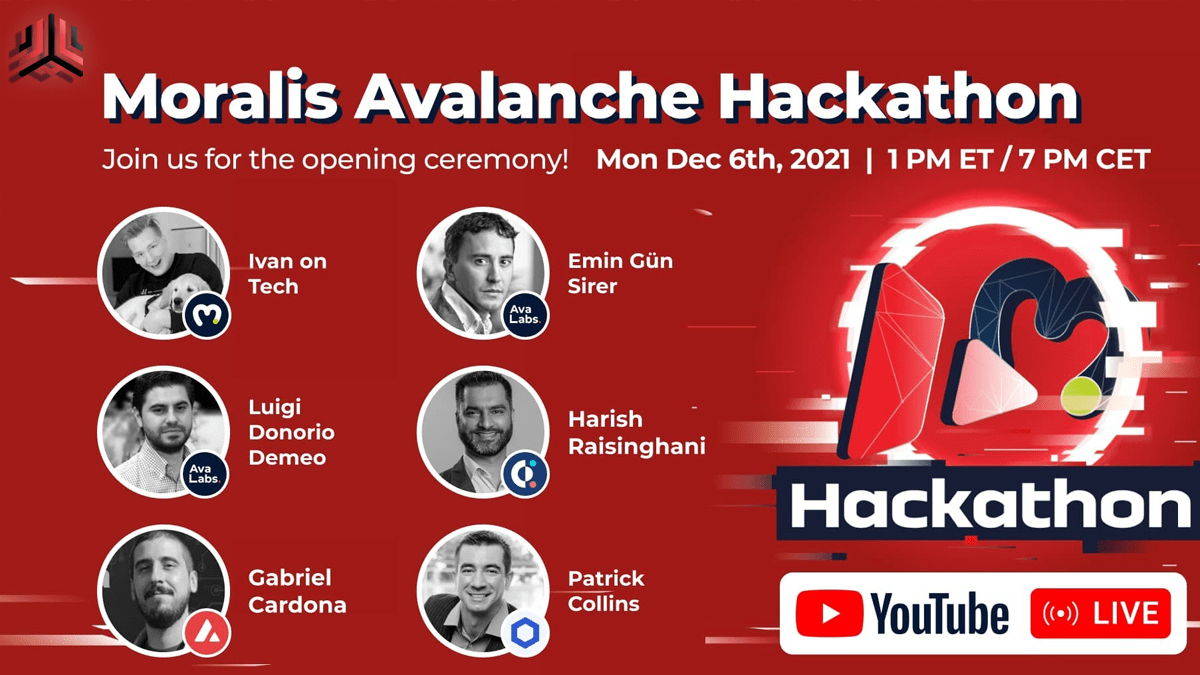 The Avalanche Hackathon is set to open today 12/6/2021.
There is a great lineup of speakers including @IvanOnTech, @el33th4xor, @luigidemeo, @harish_yvr, @cgcardona, and @PatrickAlphaC all LIVE tonight at 1 PM EST – 7 PM CET.
You won't want to miss out so be sure to tune in to the stream on Youtube Here.
Twitter: @MoralisWeb3