Movement Labs and Ultiverse Partner to Power GameFi and Multiverses With The Lightning-Fast Speed…
Movement Labs and Ultiverse Partner to Power GameFi and Multiverses With The Lightning-Fast Speed of Move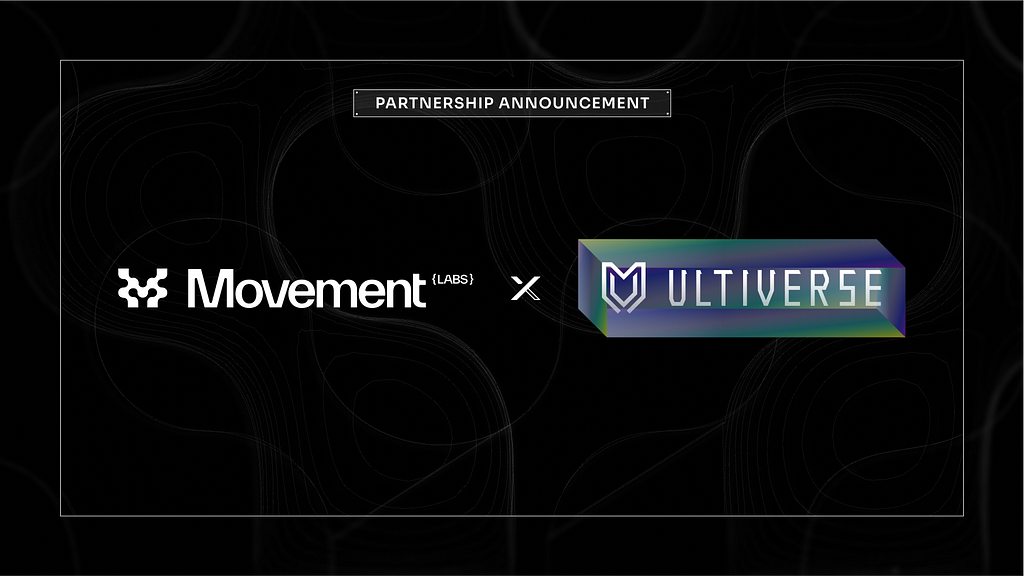 We're thrilled to announce our partnership with Ultiverse! Ultiverse is pioneering a multi-chain Web3 gaming and metaverse platform. And Movement provides the high-speed parallel processing needed for on-chain gaming.
Ultiverse leverages MetaFi and cutting-edge dApps and NFTs to foster a vibrant user community and offer diverse metaverse experiences.They're building an interactive realm that will unleash community members' creativity and exploration!
Our Movement SDK harnesses the speed and power of the #Move smart contract language using Parallel Execution. Games and multiverses like the ones Ultiverse are creating need that speed to offer gamers and end-users smooth and enjoyable experiences.
About Ultiverse
Ultiverse is utilizing MetaFi, UE5, and Web3 technology to create a social and immersive gaming metaverse.
Learn more at https://www.ultiverse.io/ and follow them on X for news and updates.
About Movement
Movement Labs is pioneering the Movement SDK, empowering protocols to harness the Move Programming Language.
Follow us on Twitter/X
---
Movement Labs and Ultiverse Partner to Power GameFi and Multiverses With The Lightning-Fast Speed… was originally published in Movement on Medium, where people are continuing the conversation by highlighting and responding to this story.