New multi-network yield farm Cabbage.Cash launches through Avaware launchpad
A new yield farm Cabbage.Cash ($CABAG) has launched on Avalanche. The project has teamed up with Avaware to distribute 250k of the initial $CABAG tokens to AVE holders! The IFO (initial farming distribution) last for 28 days, so if you aren't already taking part, you still have time!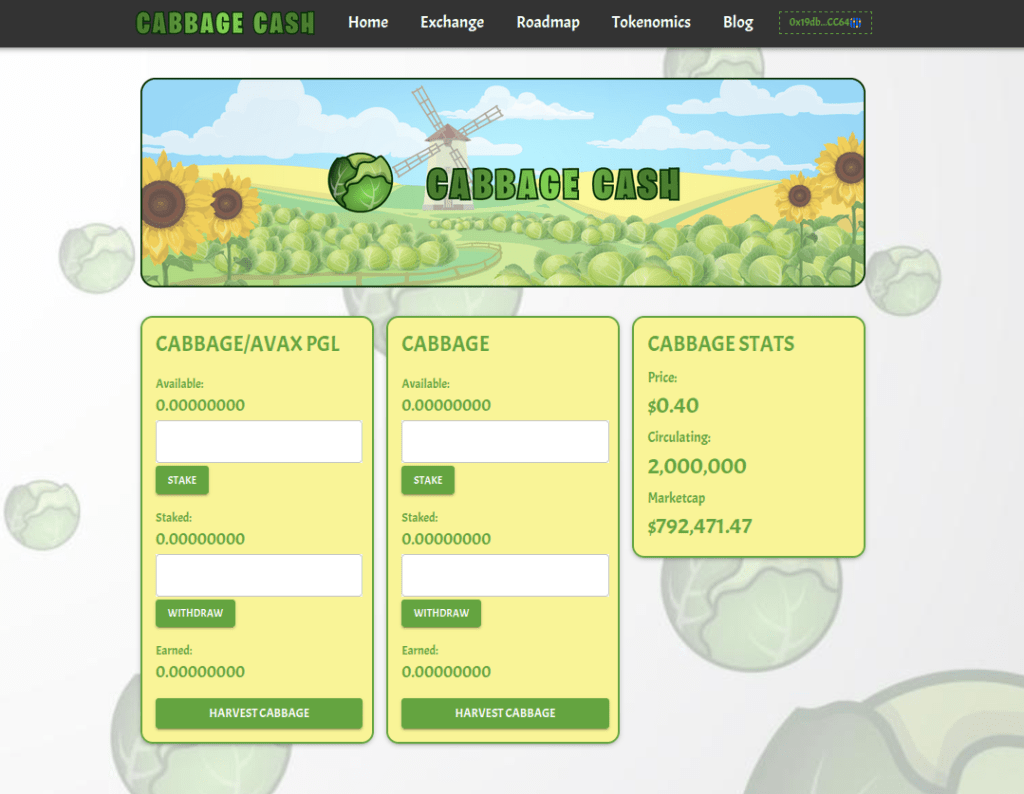 The Cabbage.Cash team has done a fantastic job on the site, it looks wonderful. The site offers two farming options: A CABAG/AVAX PGL pool, and single sided CABAG pool. The PGL pool pays out substantially more while the single sided pool doesn't have the risk of IL.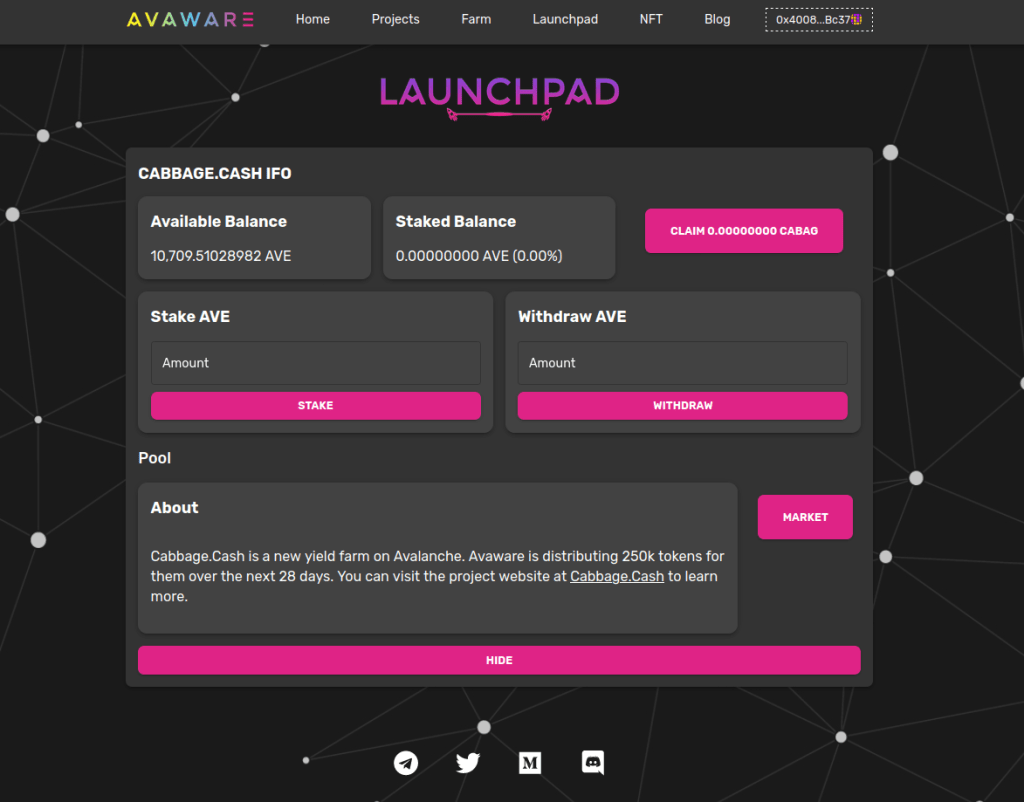 The Avaware team has made it super easy to take part in the IFO. All you need to do is have some $AVE tokens! Take them to the launchpad portion of the site and stake them. You will earn $CABAG in return for the length of the IFO! After which you can move your new CABAG tokens over to the Cabbage.Cash site for more earnings!
Great to see some new projects launching on Avalanche, and native projects such as Avaware helping the network grow.
Avaware:
Website
Twitter
Telegram
Discord
Market