NftSoccerGames: The first Football Manager simulation game on Avalanche.
NftSoccerGames is the first of its kind play to earn a Football Manager Simulation game on Avalanche Blockchain.
You can earn passive income $NFSG token by training your players(NFTs), playing friendly matches, beating your rivals via deathmatches, and getting ranked in the tournaments.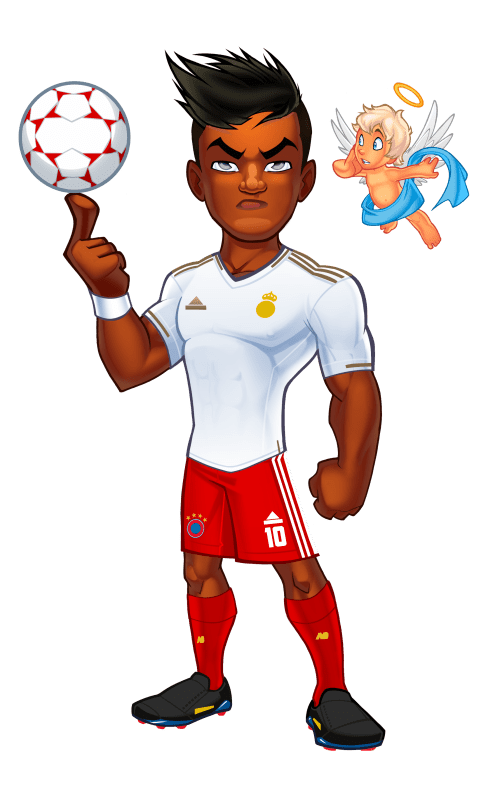 NFTs

There are 11000 unique NFTs that use ERC-721 NFTs for its gaming assets. Players have four different rarities;
Standard (5000)
Semi – Professional (3500)
Professional (2000)
World Class (500)
Each player has 5 skills and a preferred position(might be more than one) that indicates where the player will stand on the field.
Tokens ($NFSG, $NFSGx)

Main token is $NFSG which was created on the Avalanche network using the ERC-20 standard. No IDO, ICO, Private/Seed sale… etc. the hard cap of $NFSG is one million, and only 200,000 $NFSG were minted at the time when the project started; 800,000 more will be earned by training, ranking in tournaments/ leagues… etc.
NFSG has lots of usage in-game and there will be more, for now, you'll need it;
To purchase a training center
To select a new team formation
To speed up the training
To loan a player
To hire a doctor or a coach for the players
To join a tournament
$NFSGX does not have a hard cap. One of the ways to get NFSGx is to add liquidity to the Avax-NFSG pool on Pangolin dex. You will get NFSGX for each NFSG.
You need $NFSGX for these operations;
To change player names
To start/join a friendly match
To start/join a deathmatch
To reset attribute point
To boost skill upgrades
To boost recovery from injuries
To automate training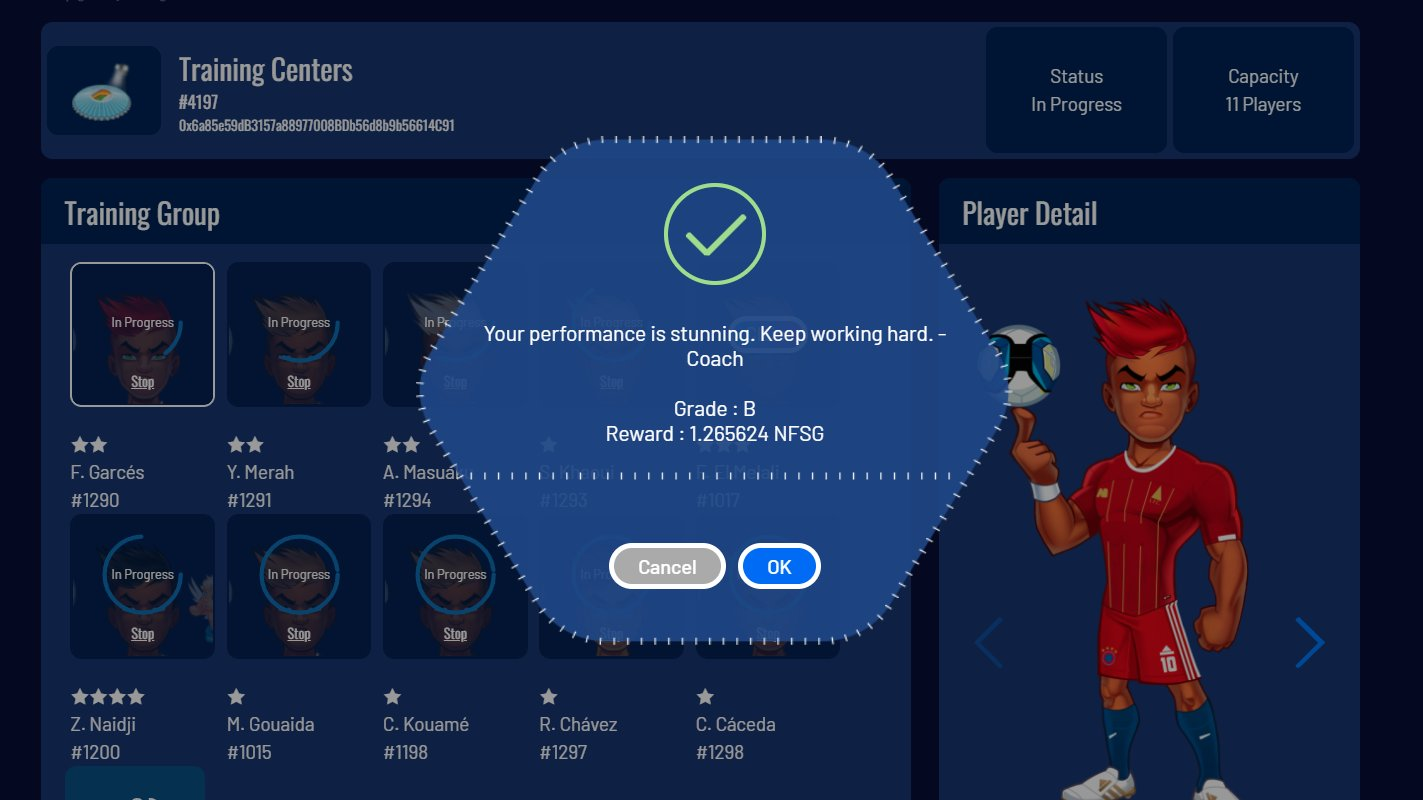 Training Centers

Training Centers have different capacities and levels. They can be purchased by $NFSG token on the main page of the website. There are 4 levels of training centers:
Level 1: Maximum capacity of 1 player.
Level 2: Maximum capacity of 3 players and +1% success rate.
Level 3: Maximum capacity of 5 players and +1.5% success rate.
Level 4: Maximum capacity of 11 players and +3% success rate.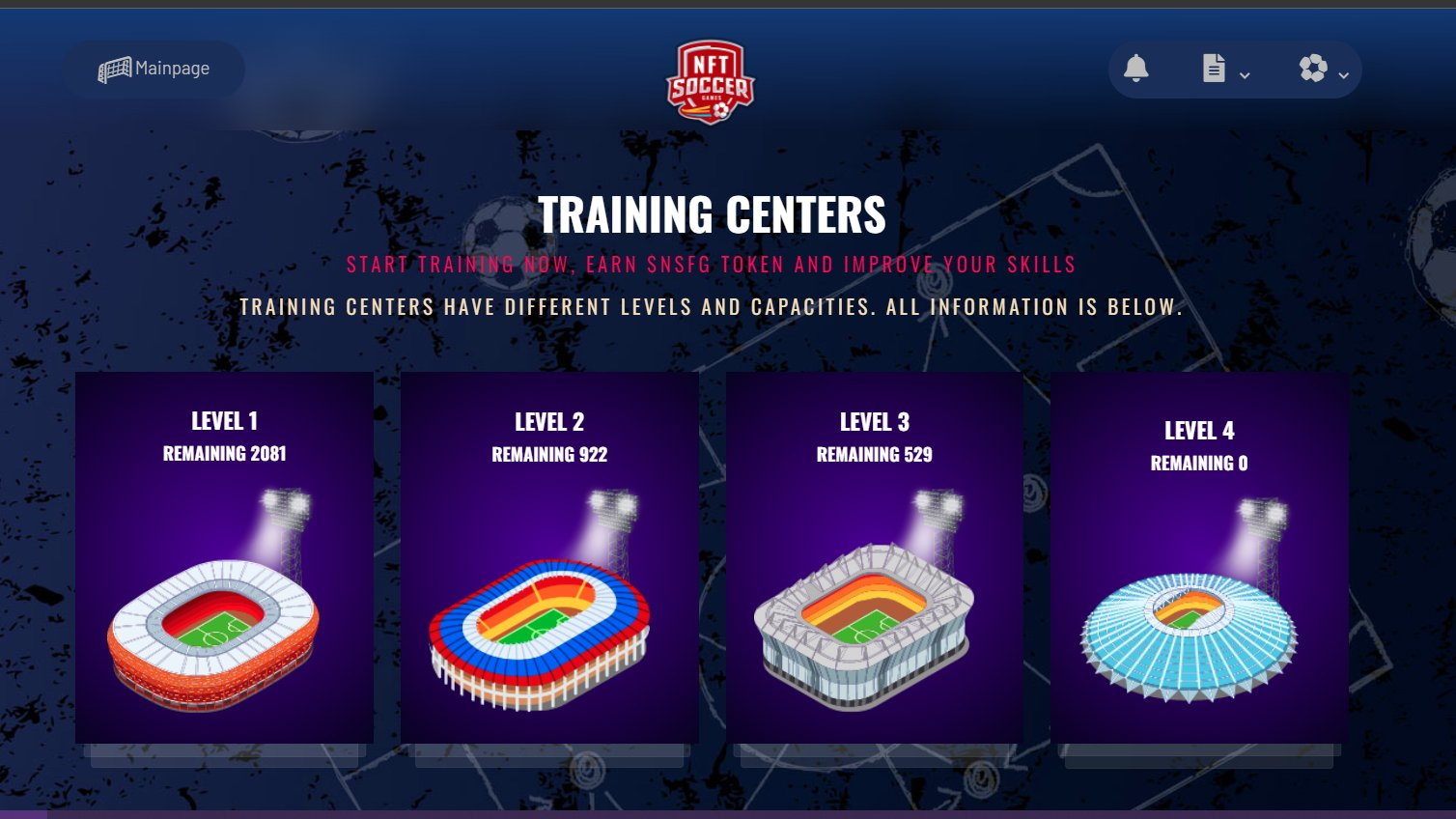 All of them are waiting for their manager to get ready for tournaments and leagues.
Airdrops ($NFSG & Sport Bags)
Only the first 5000 minters will be able to get 10 $NFSG token airdrop per mint. When you mint an NFT on the website. $NFSG tokens will be automatically reflected in your in-game wallet. Sports bags are simply a bag full of Jerseys, Shoes, Skills, and many more features that will help you to defeat your rivals in the arena. Each player comes with a different amount of bags depending on the player's rarities.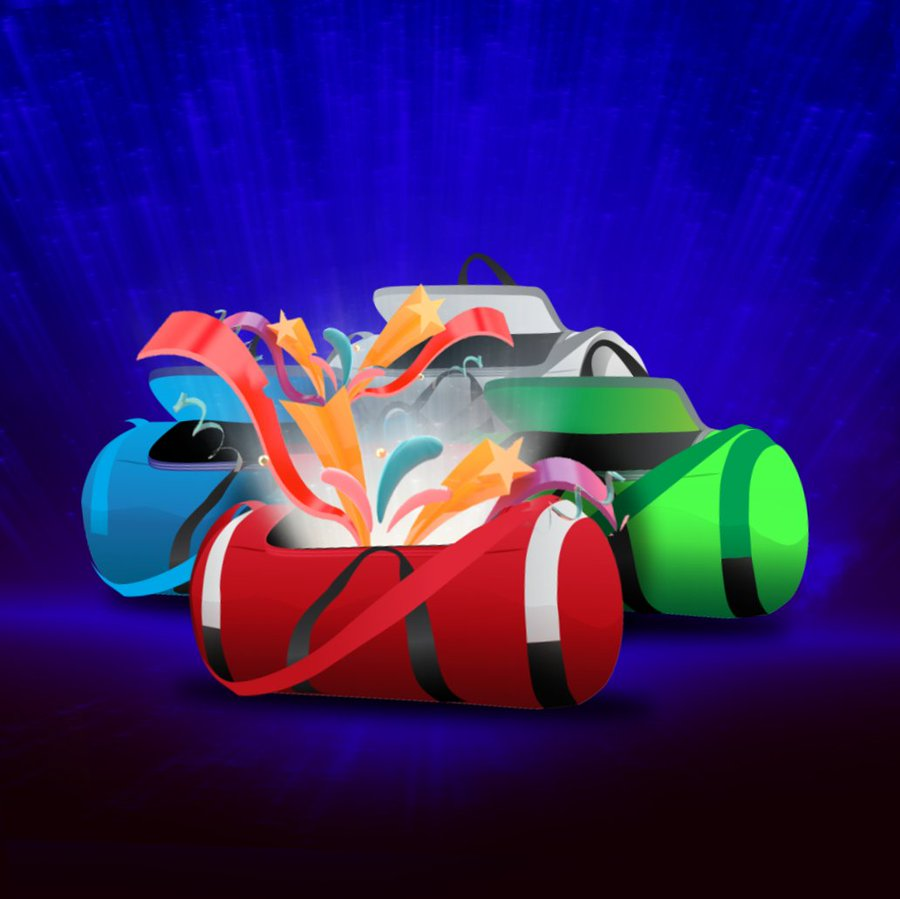 Roadmap and Partners

NFT Sales in Q4, 2021
$NFSG Token Deploy in Q4, 2021
Training System & Token Farming in Q4, 2021
Token Airdrop For NFT Minting in Q4, 2021
Jersey Airdrop For Partner NFTs in Q1, 2022
Sports Bags in Q1, 2022
$NFSGX Token Deploy in Q1, 2022
Special Items (Shoes, Skills, Boosters) in Q1, 2022
Marketplace For Items in Q1, 2022
$NFSGX Rewards For $NFSG / $AVAX Liquidity Providers in Q2, 2022
Marketplace For NFTs in Q2, 2022
Friendly Matches in Q2, 2022
Death Matches in Q2, 2022
Metaverse Fans Clubs in Q2, 2022
Lending System For The Players in Q2, 2022
Tournaments in Q2, 2022
Leagues in Q3, 2022
New Chain Integration in Q4, 2022
Cross Chain Tournaments – Champions League in Q1, 2023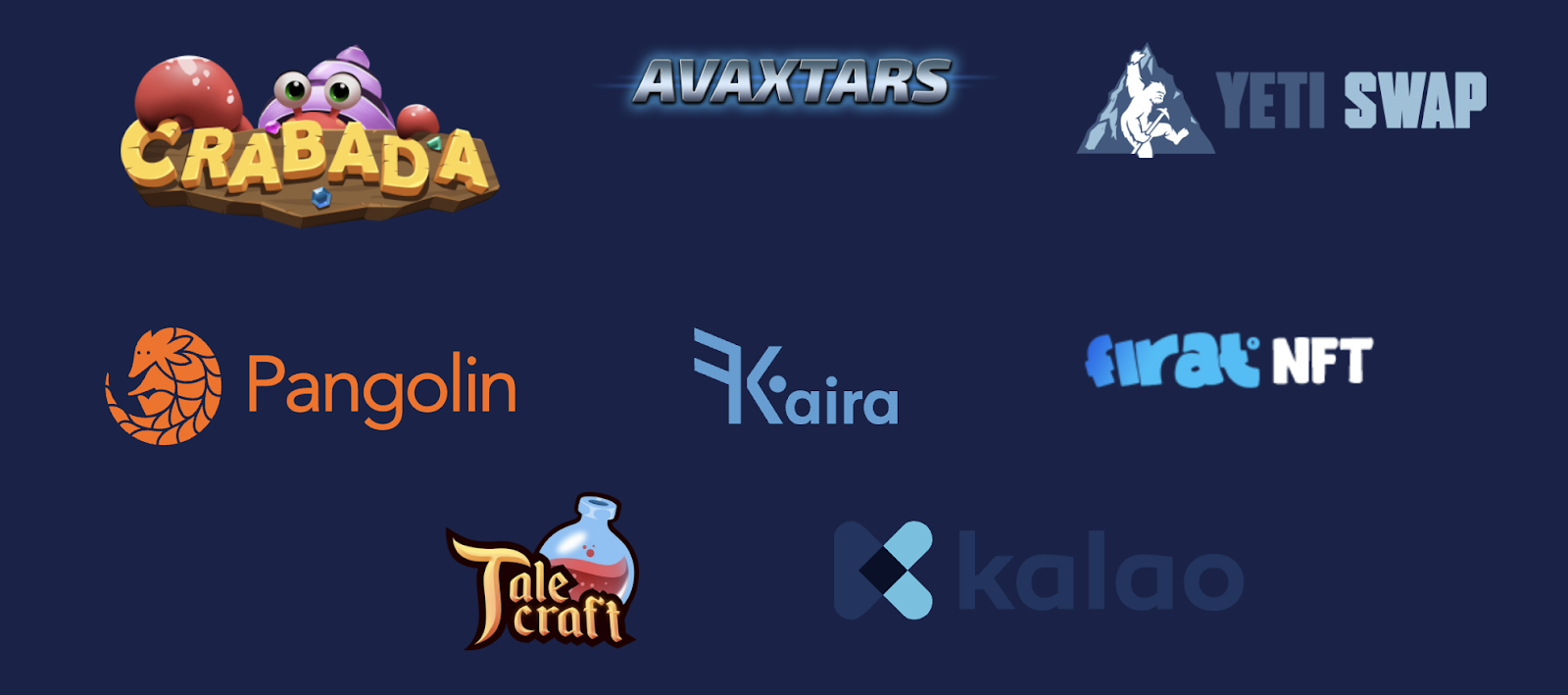 Website | Twitter | Discord | Telegram | Docs