Pangolin Degen Hour: Coming To a Screen Near You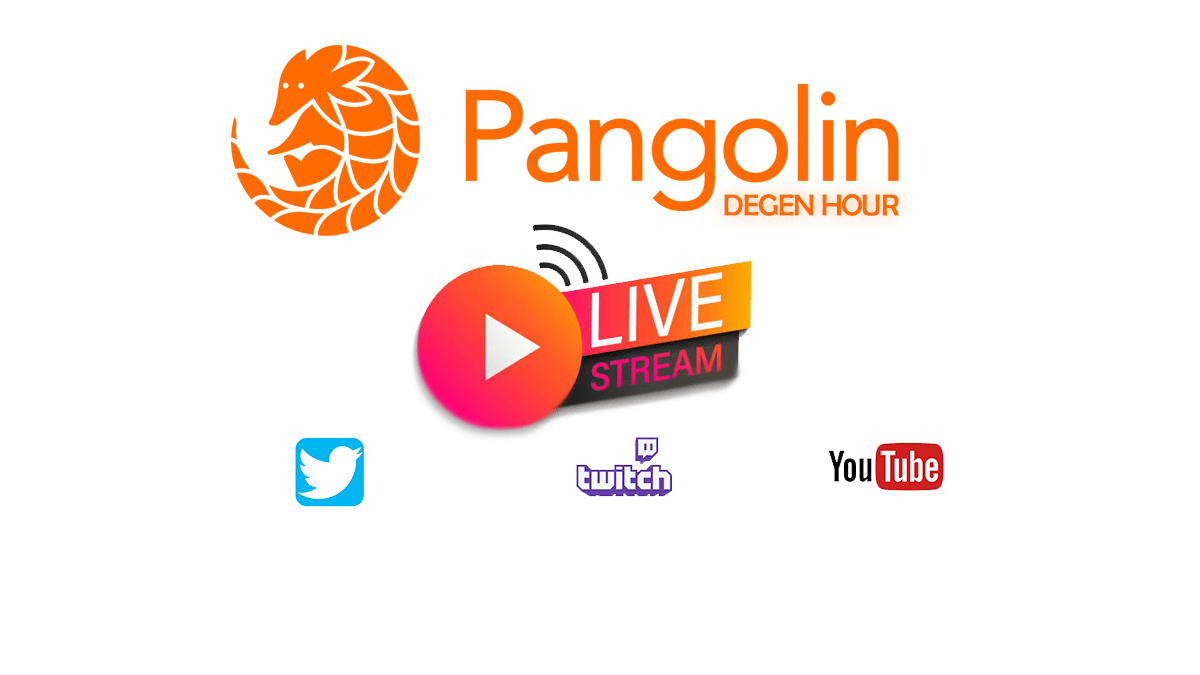 Pangolin has announced a new weekly stream fondly named The "Degen Hour".
The Degen Hour stream is set to run every week on Thursday at 3 pm EST / 8 pm GMT and will be simulcast between Twitch, YouTube, and Twitter.
The events will be hosted in the popular GatherTown by "Chief Herder" of Pangolin Justin Trollip as well as Pangolin's Head of Strategy Stoven Labs
Be sure to tune in on at least one of the available platforms to catch some awesome content, and maybe even some alpha.