Pangolin Exchange posts 1d fees higher than Bitcoin (TradingView Integration Soon?)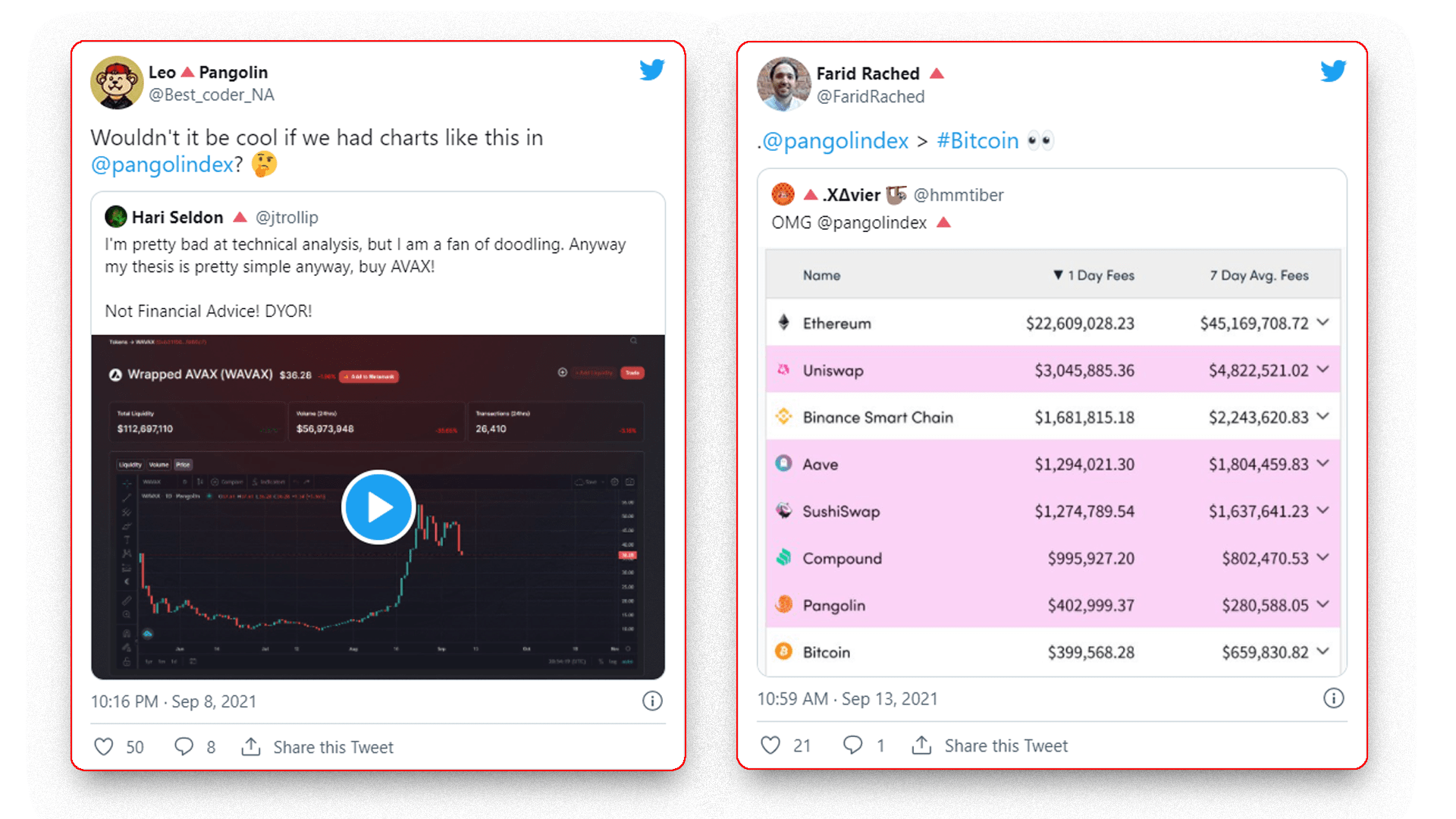 Pangolin Exchange, the core DEX on Avalanche. Today, flipped Bitcoin.
It flipped the crypto behemoth on 1 day fees. An incredible feat.
Next 3 jumps will see Pangolin tanglin' with the "big boys". Compound, Sushi, Aave. Of which Aave is set to come to Avalanche. Sushi, well, there's been a few rumors.
Despite today's short-term market correction. The team, and the wider Avalanche community, all soldier on. Taking advantage of the bargain prices.
---
Pangolin's TradingView integration?
A previous leak from Pangolin hinted at a new integration. One that could cement investors on Pangolin.
The integration showed an alpha development version of Pangolin. With TradingView charts. A staple for trading, investors, and technical analysts.
Giving ChartEx a run for it's money in the Avalanche charting niche.