Pangolin Roadmap for Q1 2022
A few days ago we mentioned the subnet proposal for Pangolin, the first subnet proposal made public in the Avalanche ecosystem, but Pangolin has more to offer for this promising year. A few days ago they published their updated roadmap for Q1, summarized in 4 main points:
– Cross-chain, starting with $UST
– Re-invented #DEX experience
– Enabling institutional finance
– Pangolin academy
Cross-Chain Swaps & Farming
It is undoubtedly the most promising proposal for this year, the adoption of Terra Luna's increasingly popular stablecoin: $UST. This decentralized stablecoin is becoming more and more popular in different chains and will probably become the number 1 among decentralized options in the near future. This implies the possibility of using it as the main way to swap between different chains and even farm cross-chain, something we are not used to in Avalanche and will undoubtedly be a big step forward in the evolution of the ecosystem.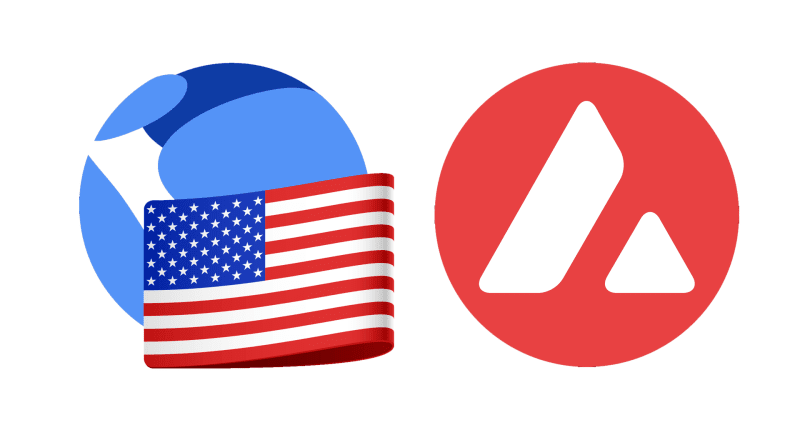 Re-Invent the DEX user experience with an all-new UI
Having an attractive, simple, and accessible interface is becoming increasingly important in the DeFi world for a number of reasons, including ease of use for people not used to complex tasks or the advantage of having a more visually appealing UI than your competitors. After all, appearances are important in this world, so no matter how good your application is technical, if it is not attractive, you will have far fewer users. Anyone who has been in the Avalanche ecosystem since its first months will remember that for a long time all the DeX apps in the ecosystem had practically the same interface copied from Uniswap, which is practical and simple, but not very attractive if everyone has the same one.
So, the new Pangolin interface will have the possibility to integrate tracking and trading on the same screen, with all the relevant information at your disposal without having to jump from one window to another. In addition to this, they plan to integrate important things like 'Limit Order', 'Options Trading' and 'Double Reward Farms'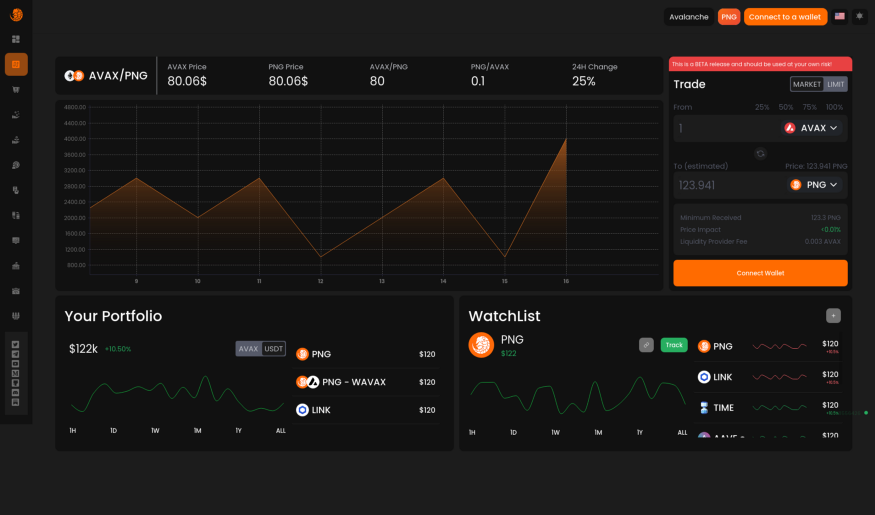 Enabling DeFi access for institutional finance
As they say in their article, 'we are still early in the DeFi sector, especially considering its institutional adoption, which is extremely small considering its potential, and this is largely due to security concerns, as DeFi is a very high-risk sector. Pangolin was recently launched on GnosisSafe, giving the possibility to use the DeX through multi-sig wallets, which is key when it comes to security, as for those unfamiliar with this type of wallets, multiple actors are required when making transactions, avoiding unexpected operations by the one who holds the power of the App, as it happens in the rug pull/scam cases we often see in DeFi. In addition to this, they say they are finalizing partnerships to help address the security issues that keep TradFi out of the industry.

Increased Educational Content to Onboard the Next Billion DeFi Users
Another thing that is becoming more and more important in the industry is to educate people on how DeFi works and how to use it, as there are few of us who really know the industry and how to play in it. I'm sure you know a lot of people who 'have crypto', but very few who actually get into the world of DeFi, and this is due to the complexity of its use for someone who has never tried it before and the hard barrier to entry. There are a growing number of educational initiatives in this area, such as those being undertaken by Canary or Trader Joe, but a much wider spread is still needed, and Pangolin is going to do its part. Pangolin will look for a more interactive way and with incentives focused on beginners and not-so beginners, making the task of learning something as complex as DeFi enjoyable, as not everyone is willing to read long and complex texts full of technicalities and things they do not understand.
As we can see, the future of Pangolin looks very promising, will 2022 be its year? We hope so, and with this new roadmap and the subnets, all the ingredients are there
More from Pangolin
Website | Twitter | Discord | GitHub | Documentation | Telegram | LinkedIn | Reddit | YouTube.