Particle: A New Way to Own and Experience NFTs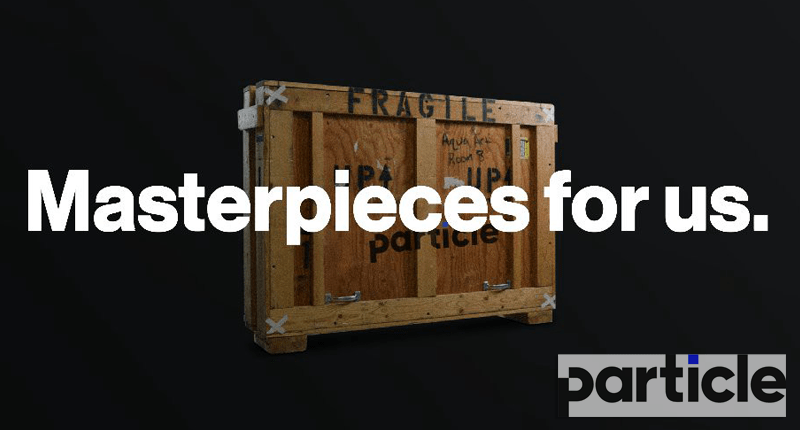 Particle, a company s in the worlds of art and technology, is launching a platform that will provide a new and unique way to own, collect, experience and enjoy fine art. Powered by the Avalanche blockchain, and founded by a team of leading figures and innovators in art, technology, and finance, Particle is building a platform that enables anyone to own some of the world's greatest masterpieces by collectively participating in the global art market.
"Previously, owning great art has been out of reach for almost everyone. We're changing the narrative of ownership through NFTs and blockchain technology, and enabling a new collection experience through democratizing ownership of the world's greatest masterpieces." said Loïc Gouzer, Particle co-founder. "We're going to build one of the world's best collections and not compromise on quality. Our mission is to enable anyone to own and engage with the art."

Founders, Loïc Gouzer, Shingo Lavine, Adam Lavine, Philip Eytan, and Oscar Salazar, have raised $15 million in seed funding from Voyager,
Particle's mission is to revolutionize the way people own, collect, experience, and enjoy art masterpieces. NFT technology and the unique Particle process allows for the decentralization of the art collecting and ownership experience. We're combining the best of art and blockchain expertise to build a platform that gives everyone the opportunity to own some of the world's greatest masterpieces through collective participation in the art market. Every work acquired by Particle will be included in the Particle Foundation — a non-profit that will maintain, display, and tour the collection on behalf of the community.
To read more about the project visit the full medium article located here.