PartySwap: Who Wants an Invite to the Party?
Well, you're all invited. PartySwap is coming very soon. Let's break down what we know about it so far.
Quick Summary of PartySwap
The name lends a hint. Party-. Swap.
It's a party-themed DEX. With many features, games, farms, and more. But, …
Here are the 9 elements you should know about:
It's a decentralized exchange. Supporting swaps, and more. Like Pangolin, Trader Joe, Elk Finance; they facilitate trading cryptocurrencies.
There will be Farming opportunities. Multiple passive-income opportunities. LP farms for many pairs. Single sided staking too.
Limited edition, deflationary NFTs. Limited edition collectibles. Tokens are burnt on purchase. Creates deflationary pressure on $PARTY.
Community-led Governance. Open voting. Community led changes and adjustments to direction.
Lottery. Many people deposit, a few hands win. Those who win, win big.
Personalized Profiles. Customizable, personal. Likely decorated with NFTs.
Games, yet to be announced. Aside from the above mentioned lottery, there will a others. We're yet to find out exactly what they'll be. My guess: tombolas, raffles, maybe dice?
Transition to a DAO. Later on, they'll be transitioning to a DAO structure. Further community control. Less centralization.
Their own Subnet. Party will create their own subnet. Powered by Avalanche. But, they'll run faster, without congesting with other dApps. Most are currently on the C-Chain.
The DEX will come first. Inline with their roadmap, each of the newer features will be released.
Launch is rumored for first week of September.
PartySwap Links
Token, Distribution, Tokenomics
The native token is $PARTY. It's a governance, utility, rewards token. It is no longer called $YAY. Likely due to conflicts with Yay Games, set to launch via Avalaunch soon.
Token address: 0x69A61f38Df59CBB51962E69C54D39184E21C27Ec.
You can check it out on Avascan if you'd like to do a deep dive.
PartySwap is already on CoinMarketCap. Quite the feat, getting listed on CMC before launch. Post-launch, you'll be able track the coin's metrics there.
Total supply is set at 110 million. With the vast proportion of tokens brought into circulation through farming.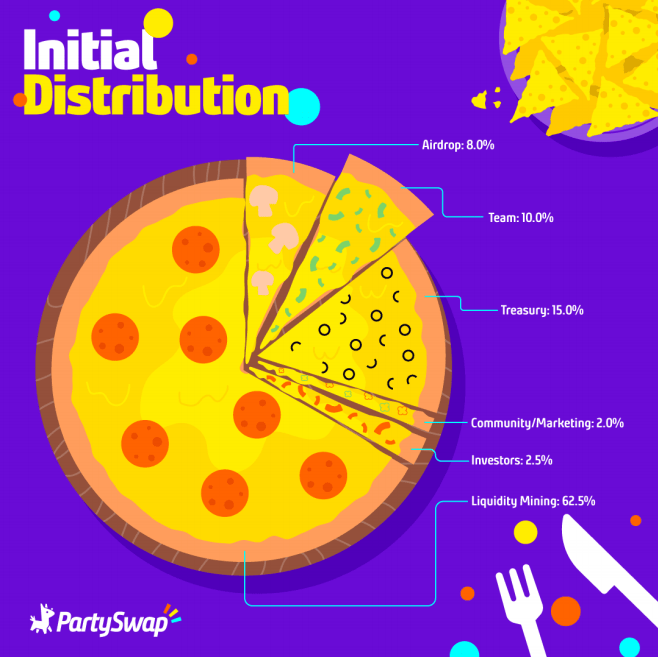 The team allocation is released every two months. Each unlock will equate to 1,833,333.33 $PARTY. The first will unlock will be a few days after launch.
PartySwap farming
As with any popular DEX, PartySwap will have plenty farms. Distributing a set amount per day, through two key types of farm. Firstly, distribution:
There will be 16450 $PARTY distributed daily. Split between the various farms. Which we'll touch on shortly.
Halved every 4 years. Over time, the tokens will grow more scarce. Perfect for any healthy ecosystem. Favoring first entrants to the party.
Lets get into the farms we know about.
1. Single Sided Farms
Jacuzzis, Party's "PEFI nest" farms. The influence is plainly obvious.
If you're unfamiliar, here's how it works:
You deposit PARTY tokens and are given xPARTY.
xPARTY grows over time. Automatically compounding and growing continuously.
There are paper hands fees for those who exit.
30% of all farming rewards will go towards the Jacuzzis. Accounting for over 20m tokens.
The Team will inject PARTY daily. Increasing the ratio of Party to xParty overtime. Generating more value for investors. 32900 Party will be injected every day; this will halve every six months.
The Penalty system, the paper hands fee. When investors exit xPARTY, a fee is charged. This fee is burnt, enforcing deflationary pressure on PARTY.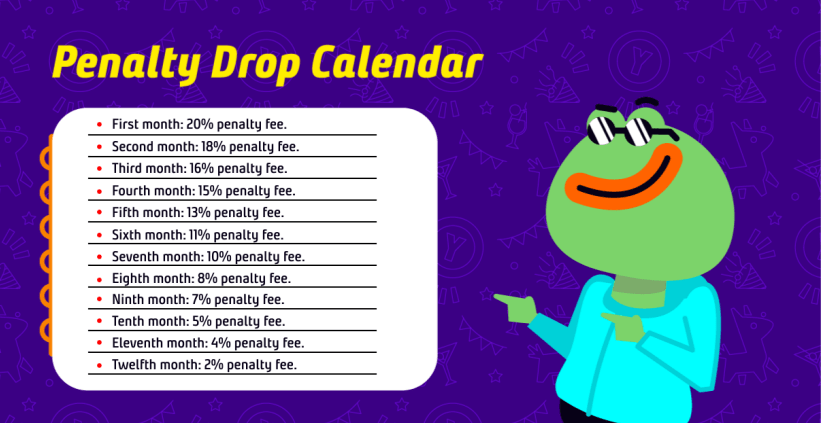 2. LP Farming
There will double-asset farms. So far, we know about PARTY pairs, and AVAX pairs.
PARTY Pairs
Core pairs, to keep Party liquid.
PARTY / AVAX (x20)
PARTY / DAI (x10)
PARTY / USDT (x10)
The multipliers incentivize investors to keep the pairs liquid.
AVAX Pairs
All of the main "blue-chip" Avalanche tokens will have pairs. Should the community pressure for others, they'll likely be added to the list.
So far, we know these tokens will be paired with AVAX on PartySwap: renDOGE, FRAX, PNG, ELK, WBTC, ETH, LINK, aaBLOCK, SPORE, BAG, AVME, PNG, PeFi, SNOW, ELK, XAVA, SHERPA.
PartySwap NFTs
We don't have much information on the NFTs. But we know the following things …
Tokens used to buy NFTs are burnt. Creating even more deflationary pressure on the PARTY token.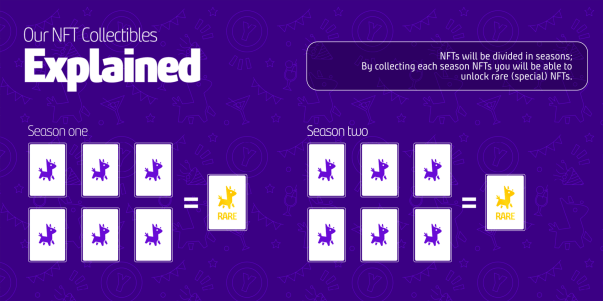 There will seasonal releases. Every season, there will be multiple NFTs. You might want to get these.
By getting all the NFTs in a season, you'll unlock Rare NFTs. And, potentially some special rewards. We'll have to wait until their release though.
PartySwap airdrop
There will be an airdrop soon. Very soon. But, we don't know more than that. Once there's an update you'll be the first to know.
Check out PartySwap's blog for updates. And, or, their social media links.