Pendle pools are live on Avalanche
Pendle is now live, hosting the ability to Mint, stake, and trade.
Pendle has chosen to support 4 assets at launch each with their own OT and YT pools. PENDLE/AVAX LP and xJOE are available from Trader Joe, and qiAVAX and qiUSDC are available from Benqi
These "cheat sheets" provided by Pendle show what each OT and YT token is entitled to: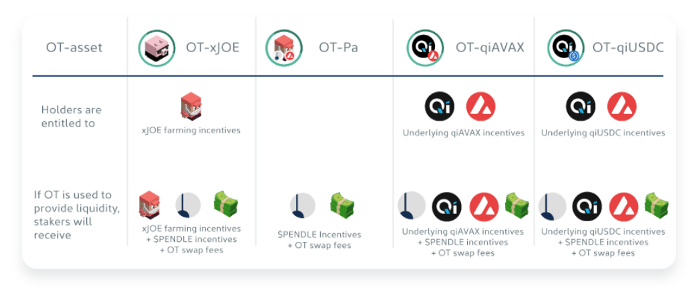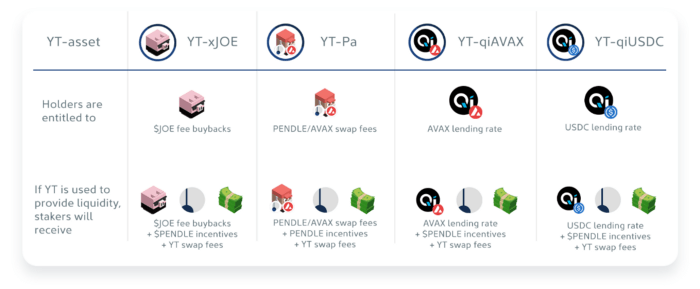 As an added bonus Pendle will be incentivizing pools by 125% of the base rewards for the entire launch week. See the table below for the bonus incentives.

In case you've missed earlier announcements or would like to read more about Pendle you may do so here:
Twitter: @pendle_fi