PirateVerse x NFTrade Partner For Secondary NFT Marketplace Support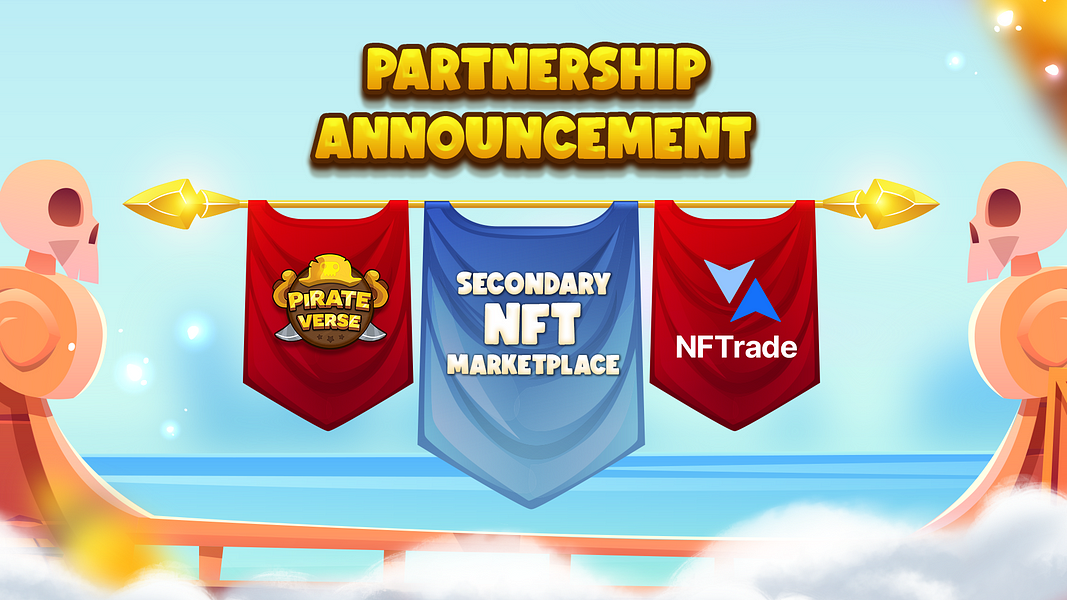 Me Pirates! We are honored to announce our partnership with NFTrade as an official secondary NFT marketplace. NFTrade is the first decentralized, multi-chain NFT platform and the most popular NFT marketplaces supporting the Avalanche blockchain.
PirateVerse x NFTrade
In PirateVerse, we are actively working on a big update on NFTs and are progressing towards the official NFT Launch in Quarter 3 of 2022. Besides our official in-house NFT marketplace that will be publicly announced when the time comes, secondary NFT marketplaces are also the key factor to offer users with multiple options of decentralized NFT trading.
The PirateVerse community will soon be able to buy, sell and swap 3 types of NFTs (islands, battleships and pirates) on NFTrade through our verified collection. Secondary marketplaces such as NFTrade are vital in supporting the overall economy, utilizing user experience and enriching the player base for PirateVerse.
With this partnership, we're able to offer our community peace of mind, as they are able to utilize NFTrades safe, decentralized and non-custodial platform to handle PirateVerse secondary transactions.
We're extremely excited to be partnering with NFTrade, and look forward to a long-term partnership that helps deliver a seamless NFT trading experience to our amazing community. We will of course continue to develop this partnership, as we grow and further opportunities arise!
About NFTrade
NFTrade is a decentralized multi-chain & blockchain-agnostic NFT platform. NFTrade is an indexer of all NFTs across all of their integrated chains, hosting the complete NFT lifecycle and allowing anyone to seamlessly create, buy, sell, swap, earn and leverage NFT's across different blockchains. Using NFTrade, anyone is able to gain access to the entirety of their NFT, unlocking the total value of the NFT market.
Website | Twitter | Medium | Instagram | Discord
About PirateVerse
PirateVerse is the first NFT-powered Free-To-Play-To-Earn Pirate game on Avalanche. Built on PirateVerse Subnet, an innovative subnet on Avalanche Network, the game is where players can explore a vast, story-filled world that reacts to their decisions by mastering and building their pirate lands in the social pirate adventure game.
Twitter | Website | Discord | Youtube | Telegram (Announcements) | Telegram (Discussion)