Platypus AMA #1 — Project Overview with Mr.DuckBill, Founder (Recap)
Platypus AMA #1 — Project Overview with Mr.DuckBill, Founder (Recap)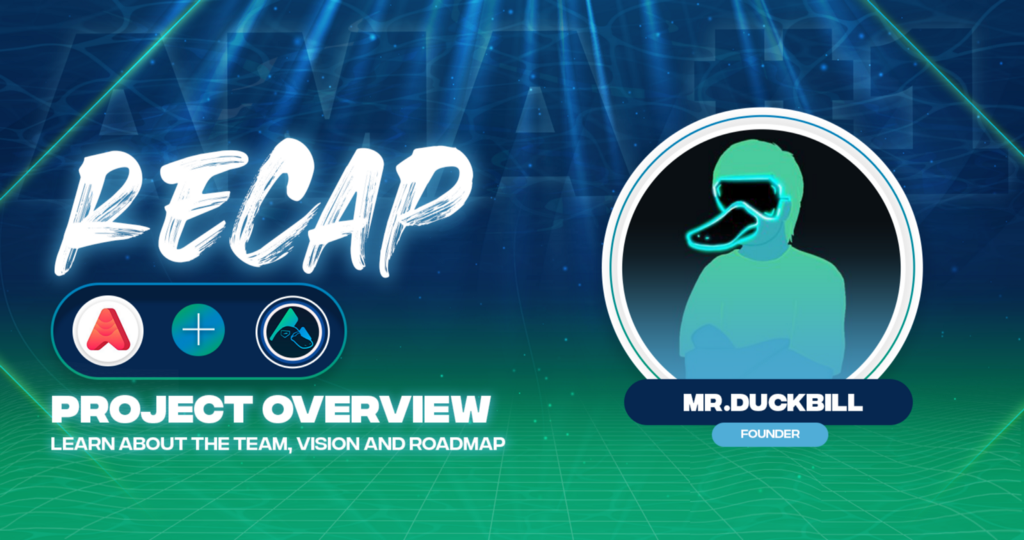 On 12/10/2021 at 06:00 p.m. (PST), an AMA session was held on Avalaunch with special guest Mr.DuckBill, Founder, Platypus. Below we present to you an excerpt from AMA with questions and answers.
Dave Donnenfeld | Avalaunch
Hello and welcome to another AMA brought to you by the good folks here at Avalaunch. Today, we are fortunate to have none other than @MrDuckbill here to talk about Platypus Finance and offer us a glimpse on what's coming to DeFi. How are you doing?
Mr.Duckbill | Platypus
My pleasure to be here to introduce Platypus to everyone! And thanks for the invite! ?
Dave Donnenfeld | Avalaunch
Good to have you for sure as this is a heavily anticipated project. Without further ado, let's get into it
To begin with, please give us a little bit of background about yourself. What did your education and career look like before joining DeFi?
Mr.Duckbill | Platypus
Sure! In the past I was like everyone, a university graduate that was confused about my future career. My first job was in a TradFi company as a small potato, handling boring and trivial tasks. After a few years, in 2017, I witnessed the ICO boom and got more and more interested in the crypto industry, and finally I have quitted my TradFi job and worked in a CEX in 2018. I have been working there since then, learnt a lot of crypto stuff, and finally left the company to create Platypus this year
And speaking of Platypus, it is also interesting because it was a modified version of my master thesis. Back when I first entered the crypto industry, I decided to further enhance my knowledge in crypto, so I applied for a master program in one of my local universities where they have courses specifically in cryptography and blockchain. And in the final semester I had to write a thesis. Then I decided, why not try to devise a new DeFi protocol? That's how the very first version of Platypus was being created.
Dave Donnenfeld | Avalaunch
That's a good story. From feeling the dread of a regular job to making your thesis your work today. Pretty inspired stuff I have to say. Prototypes aside, how did the idea of building a Stableswap on Avalanche come about? What is your unique value proposition?
Mr.Duckbill | Platypus
I had the idea for creating a single-sided AMM back in 2019 when I first learnt about Uniswap. When I was writing my thesis, I was further diving into how to create a single-sided AMM. At first I wanted to make it for general trading purposes, but eventually it became a Stableswap because it is easier in terms of risk management.
As an OG of Avalanche, I have been observing the ecosystem since day 1 after mainnet launch. Surprisingly, Avalanche lacks a good quality, native stableswap DEX with deep liquidity. And it also must be native because only by this it can support more native projects like algo-stablecoins and synthetic assets to access the liquidity they need.
Lastly, at the very core of our philosophy, the most unique value proposition Platypus have, is to bring innovation to the Avalanche ecosystem. Many projects so far are just forks from Ethereum. We want to show to the world that Avalanche is a great blockchain that can foster new innovation as well on its own. Stableswap is just the beginning for Platypus, we have many innovations ahead that we haven't revealed yet.
Dave Donnenfeld | Avalaunch
Thorough and big ups for the Day 1 of mainnet AVAX person. That's a straight up OG.
To build Platypus into a new generation single-sided Stableswap is definitely a challenge. Can you talk to us about what some of these challenges were and how you overcame them?
Mr.Duckbill | Platypus
While I have the idea and some rough protocol design, it was hard to get people to believe in me and follow me to join the project. Luckily I got the support from the Avalanche Foundation to offer me the X-grant, and also met Mr.Beavertail and Mr.Otterfoot and they trusted me from day one.
These are two most important things for a project to go from concept to early-stage, namely initial support from investors, and a small but passionate team. ?
Dave Donnenfeld | Avalaunch
Duckbill, Beavertail and Otterfoot are indeed a trio to trust. The Avalanche Foundation knew this. Congrats on that by the way, the support from them is quite a stamp of credibility.
How does the experience of each of the team members add up to help build the ecosystem and community needed for such a strong market ingression?
Mr.Duckbill | Platypus
Our team is definitely all rock-star! Mr.Beavertail, our smart contract lead, is an experienced engineer and worked on blockchain development since 2015. Mr.Otterfoot, our marketing lead, is a serial entrepreneur and worked in crypto media before. We also have a superb advisory board which will be revealed soon. ?
Dave Donnenfeld | Avalaunch
You are rock stars for sure so let's talk security — With DeFi being such a target for hackers, what security measures has Platypus taken to ensure the safety of the community?
Mr.Duckbill | Platypus
We have two auditors, Hacken and Omnisica, where the first audit was completed and the second audit is close to completion. So far, nothing major has been found.
We have also analyzed our system in vigorous mathematical proofs, and even self-identified a possible attack, called withdrawal arbitrage, and proposed the solution ourselves to mitigate this attack. You can find all these in our technical yellow paper. Besides, we are also running economics simulations to ensure the system is at least robust with certain given assumptions.
Lastly, we are currently running on the mainnet for alpha launch, where we have kept the TVL in the system to 10 million. It is important because it can let our system to be battled-tested in the real world while keeping the risk exposure manageable. The last thing we want is to have 1 billion injected into the system, then we are hacked, and everyone gets screwed up.
Dave Donnenfeld | Avalaunch
Yeah I saw your alpha launch got to 10M TVL in about 15 minutes. Maybe more than a "few" understand. ? So, how does Platypus fit in the current landscape of DeFi? What solutions does Platypus provide over its competitors?
Mr.Duckbill | Platypus
First of all, we are definitely a stableswap DEX, and we believe that stableswap is an essential building block of any DeFi ecosystem.
Let's list some examples of why stableswap is important:
1, We know that native USDT and USDC are coming to Avalanche. They are going to create different representations (or addresses) of the same pegged token compared to the Avalanche Bridge token. You need a place to swap between these assets
2. Native algo-stablecoins, like TSD, AVAI and H2O, need a stableswap DEX to provide liquidity, support their price peg as well as allow people to trade
And why Platypus, but not our competitors? First of all, Platypus is single-sided, so when you try to farm on Platypus, our UI / UX is much simpler than others. Many DeFi new joiners tend to farm on stables first, so easy on-boarding is very important for stableswap.
Secondly, because we are innovative, and dedicated to Avalanche. Other native projects are just forks with no innovation, and outsiders are fence sitters: they are not here to help to grow the Avalanche ecosystem. We are the only stableswap DEX that fulfills BOTH criteria.
Dave Donnenfeld | Avalaunch
Yup. That all adds up. The amount of love Avalanche is being shown is impressive and this ranks high. Saving us from fragmentation which is becoming epidemic in crypto. Can you tell us about the utility of the Platypus token? What will token holders vs non-token holders be able to access on the platform?
Mr.Duckbill | Platypus
Well, PTP token is USELESS….
Except for generating vePTP
So if you have read our previous medium article, vePTP stands for voting escrowed PTP. You cannot buy vePTP from the market, the only way to get it is to stake your PTP, and wait for vePTP to be generated as time goes by. In essence, vePTP is equal to time.
I personally really love this idea, because it provides an easy way for us to differentiate who are the long term supporters and who are not. Some alpha leak here — we will play a lot of tricks on vePTP in the future, so make sure you stake your PTP now to get as much as vePTP as possible!
As for the use of vePTP token, first of all it will allow you to increase your liquidity mining yield. We have divided our liquidity mining pool into base pool and boosting pool, where only vePTP token holders are eligible for emission in the boosting pool. Besides, vePTP will also be used for voting in the future, expect you can see something like Curve — so you can use vePTP to change the emission allocation for different tokens. Lastly, just like all typical DeFi protocols, vePTP will allow you to share the revenue generated by the protocol.
But rest assured, even if you are not staking PTP, you can still enjoy the liquidity mining reward from our base pool.
Dave Donnenfeld | Avalaunch
A pretty complex problem with an elegant solution and clear cut rewards. Well engineered. Having glanced at the roadmap there seems to be few massive milestones on the way. Can you discuss with us just very briefly what these are, and what are the key developments token holders should look forward to?
Mr.Duckbill | Platypus
Well, we have achieved a lot of amazing milestones already! First, we got the Avalanche X-grant back in July, then we secured a 3M private round led by 3ac and DeFiance. We launched our alpha mainnet a few weeks ago and 10M was filled in 15 min. The system is still live and kicking as of today. And of course now, we are going to do our IDO on Avalaunch and launch our token soon.
Going forward, we have many things keeping behind the scenes and under development. One key development that our token holders should look forward to is definitely our beta launch! The beta launch will remove the cap limit as well as kick start liquidity mining. And hopefully, it is coming (real) soon!
Dave Donnenfeld | Avalaunch
That's some of the smartest funding in the business. Congratulations on that.
What would you say excites you most about Platypus, is there a particular feature or milestone that you're excited about and looking forward to?
Mr.Duckbill | Platypus
We intentionally keep our roadmap secret. If we have disclosed everything from day one, although we can make people excited about the project, but going forward all they will be asking is "wen-wen-wen" on when our roadmap will be delivered ?
We want the community to "evolve" with us, we hope that every time when we drop something new, the community will be surprised by our innovation and regenerate the hype for the project. It is our marketing tactic, we don't know if it works or not, but we hope it will.
What excites me the most about Platypus is, we are a super innovative team. Stableswap is just the beginning for us, and I am sure that our upcoming roadmap will bring innovation to Avalanche, and redefine how DeFi works beyond Ethereum.
Dave Donnenfeld | Avalaunch
We certainly know what "wen" is like. To date, you've made a lot of headway and I'm sure it will continue in good stead. Before we move on to the Twitter portion of the program — are there any last points you wish to discuss or share with the Avalaunch community?
Mr.Duckbill | Platypus
Being an Avalanche OG, I can just sit here and enjoy the success of AVAX. But ever since I have been working on Platypus, I found that the fulfillment and joyfulness for BUIDL is much larger than merely investing or farming. If you have the ability, come and build together. We will build the future of France together, here on Avalanche. ?
Dave Donnenfeld | Avalaunch
For sure. Good stuff. The future of France has never looked brighter ?
Twitter Questions
@suryadi_uci
Platypus looks one of the most professional teams on Avalanche and I wonder what can we expect in the near future from Platypus except Stable swap? It's obvious that your plan is way more than just being a stable swap platform. Can you give us some hint about future plans?
Mr.Duckbill | Platypus
Thank you for your kind word! In fact we intentionally want to keep our roadmap secret, because we want to community to "evolve" together with us
Yes, very soon after IDO we are going for beta launch, where we will remove the cap limit and start liquidity mining. And afterwards we are targeting to have a big release in January, where we will bring some innovation that you have never seen in any other blockchain. (Hints: it is about gamification)
@MiMiCybe
who asks "I read Platypus website, I came across the term "LIQUIDITY Fragmentation, Can you explain a little about the Functions and how "Liquidity Fragmentation" works?"
Mr.Duckbill | Platypus
Liquidity fragmentation means that liquidity is locked in separated pool, which reduce the capital efficiency as a whole. Imagine you have two pools USDT-USDC and USDT-DAI, the USDT in the two pools cannot be shared with each other which creates the "fragmentation"
If the liquidity can be shared, the capital utilization will be more efficient, and the protocol can provide lower slippage with the same amount of capital
Capital efficiency is a focal point in our system design, and we will have more innovation in this regard to be revealed in the future
@Ray230521 was not satisfied asking one question so he has three — What's your long-term plan? What will #platypus look like in the future? How will #platypus ensure the sustainability of the project and its added value for the community?
Mr.Duckbill | Platypus
To make the project long-term sustainable, we have a long roadmap (we are already fully packed for at least 6 months), and we hope that as these initiatives reveal it will help regenerate the hype of the project
Again, vePTP is a very important design in our system. So if you want to enjoy the value add for our future releases, make sure you acquire them ASAP!
As for the future of Platypus, we believe that Avalanche will become a frictionless financial system that is open to anyone, and Platypus will become a backbone of this ecosystem. We will facilitate the swap of many different stablecoins, custodian or algorithmic, as well as pegged synthetic assets. May be even easy fiat on-ramp and off-ramp with central bank digital currencies.
In short, we have many great plans for Platypus, and we are also firm believer of Avalanche's long term success. There is definitely a bright future ahead of us ?
@andre_shifu why @Platypusdefi choose to build on avalanche network? and could you guaranteed your dapps is safe because all of your team are anonymous?
Mr.Duckbill | Platypus
Yes ? I choose to build on Avalanche because I am an Avalanche OG, and I love the Avalanche ecosystem.
Avalanche has the most solid technical foundation among all blockchain platforms. We have high hopes for Platypus and we want to make sure we are built on a platform that works best for the long term.
Anonymous founders are becoming increasingly popular in the DeFi space. We could have used our real world identity to launch the project, but we found that staying anonymous is even cooler. Anonymous founders have peculiar charisma for their idiosyncrasy and coherence for the underlying philosophy of cryptocurrencies and blockchain — decentralized, censorship-resistant, and privacy-by-default.
Oh, don't worry about whether we will rug. We won't. Being backed by 3ac and Defiance, launching IDO on Avalaunch, we have way much to lose if we rug instead of deliver. The upside for delivering is 100x, or even 1000x compared to rug. Just don't worry about it.
@elif611_ How does $PTP attempt to address and mitigate temporary losses in LP pools?
Mr.Duckbill | Platypus
Nice question! Not sure how you define "temporary losses" though.
One way to think about this is that there are "temporary losses" in one of the tokens in the pool, say, the coverage ratio of USDT.e becomes 0.8 so there are less assets compared to liabilities for that particular token. In this case, we are using the "fractional reserve system" assumption in modern banking — not all LPs will withdraw their liquidity all at once. So as long as the distribution of the LPs are even enough, the system should always hold enough cash to prepare for withdrawals.
The second way to think about this is, will these "temporary losses" become "permanent"? The answer is NO. If one token becomes under-covered (i.e. coverage ratio < 1), it will always make another token over-covered (i.e. coverage ratio >1). In technical terms, the pool as a whole will always be SOLVENT. Token level insolvency is transient, and trust for the system will remain intact as long as the pool level insolvency is maintained.
That being said, we have provided options for users to "withdraw in other tokens" (i.e. the over-covered token) if they are holding an under-covered token. So in any situation you should be able to withdraw your LP token without problems.
Telegram Questions
Do you have any plans to attract non-crypto investors to #your project Because it is the success of a project to get more investors who are still not in the crypto world. What are the plans to increase awareness around your in non-crypto space?
Mr.Duckbill | Platypus
Yes we want to bring mass adoption with Platypus. Being a Stableswap DEX, we are able to attract many new users to DeFi that are risk adverse. Platypus simple and intuitive UX is going to help a lot in this regard.
Besides, we have a rock-star marketing team that are actively working in local penetrations in many countries. We will continue to work on this regard to spread awareness via localization.
Do you have any plan to expand your project in other chains like Polygon , polkadot in the future?
Mr.Duckbill | Platypus
Hard to say for very distinct future, but definitely not in the coming 1–2 years. Platypus is born in, and for Avalanche. Staying in Avalanche also help us to stay focused and maintain a loyal community. It is the optimal strategy for us.
How did you come up with the idea to create the "PLATYPUS" platform? Why did you choose the name? Does it have a special meaning and is there a story behind this name?
Mr.Duckbill | Platypus
There is a reason behind for sure! You will understand it as we reveal more of our roadmap ?
And besides, Platypus is cute! And it is exotic animal along with Pangolin, Yak, Axalots, etc.
Can you briefly describe your PARTNERSHIP so far and upcoming partnerships?
Mr.Duckbill | Platypus
We are already working with many AVAX blue-chip projects like Traderjoe, Yield Yak, Benqi and Colony.
And up-coming we are going to work with native stablcoin projects as well, like Teddy Cash, OrcaDAO, Defrost, etc. ?
What are the plans to educate and raise awareness and adoption among the community to make more people understand about the project easily?
Mr.Duckbill | Platypus
We know that our yellow paper is hard to understand! That's why we have been writing many ELI5 articles in medium to educate our users
While our system design may seem complex if you look at the yellow paper, but when you look at the UX it is quite simple. So all the complex design from the backend is because we want to make the system easier to use for our users in the frontend ?
Follow our social media and read our blogpost, this will help you to understand the project better for sure ?
Dave Donnenfeld | Avalaunch
You've done it! Successfully run the gauntlet for us here today. Very much appreciated. The Avalaunch community is happy to have you and I personally would like to say thanks. This was super informative and we would look forward to hosting your IDO in a few short day. Thank you @MrDuckbill
Mr.Duckbill | Platypus
Thank you! Grateful to be hear and introduce Platypus to everyone ☺️

About Avalaunch
Avalaunch is a launchpad powered by the Avalanche platform, allowing new and innovative projects to seamlessly prepare for launch with an emphasis on fair and broad distribution. With its values deeply rooted in the early Avalanche community, we are able to offer projects confident, informed users who are aligned with the long-term goals of the rapidly expanding application ecosystem.
Leveraging Avalanche's scalable, high-throughput, and low-latency platform, Avalaunch is built by users, for teams, to help grow strong communities.
---
Platypus AMA #1 — Project Overview with Mr.DuckBill, Founder (Recap) was originally published in Avalaunch on Medium, where people are continuing the conversation by highlighting and responding to this story.