Platypus to Launch Native Stablecoin USP
Platypus is launching USP, its very own native stablecoin. Check out why we're launching it and how it works.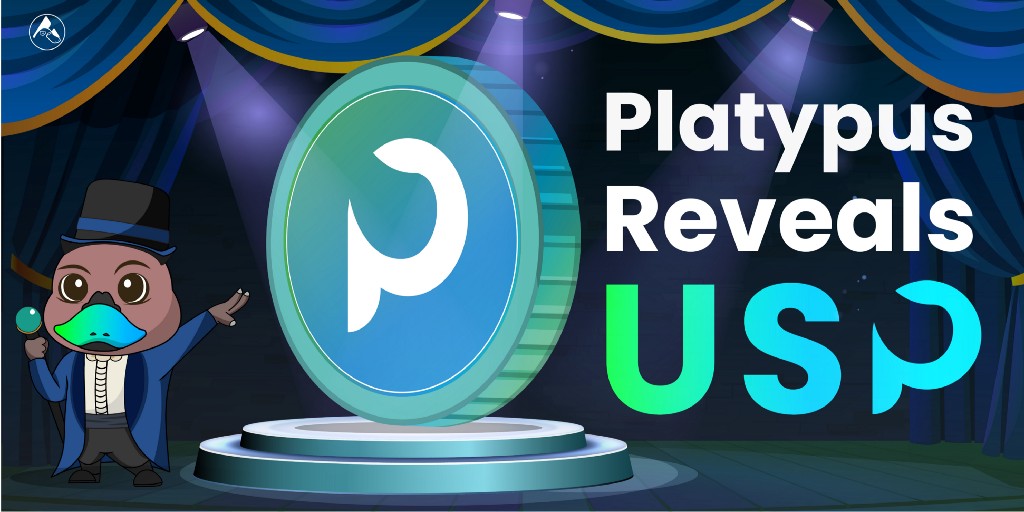 Heads up, people! We at Platypus are launching our native stablecoin — 'USP.'
The new coin is USD pegged over-collateralized stablecoin which gives an extra layer of security from the unwanted swings other stablecoins are subject to.
Everyone in the space witnessed a series of unfortunate events that went down throughout the bear market. Not so good news, we're not out of it yet. Some prominent stablecoins have lost their peg, which caused a series of not-so-desirable incidents in the last few months. To maintain the price of a stablecoin, collateral is essential. The good news is, that's exactly the strength of USP.
Why is Platypus Launching USP?
We found a way to greatly improve capital efficiency: by utilizing stableswap TVL as LP collateral! We also utilized the stableswap algorithm as a mechanism for maintaining peg. We're structured to be a protocol that can combine stableswap and stablecoin, and that's the core design of Platypus which allows us to inherently possess the capability for maximum capital efficiency.
Platypus can always liquidate collateral to any other stablecoin apart from USP, through liquidation routing. Think of LUSD — it's quite similar.
How Does it Work?
LP tokens in the Main Pool can be collateralized to mint USP stablecoins in stage one! Users can continue to farm on Platypus liquidity pool with their LP tokens.
An additional borrowing interest rate will be applied based on the coverage ratio of USP in the Main Pool.
All actions from deposit and farming to minting and liquidation happen on Platypus Finance only and smart contract risk is minimized
Each token has different collateral factors
Users can enjoy up to 20x leveraged farming
How is USP's peg maintained?
With the unique Adaptive Peg Stabilizer, USP will be listed in Platypus' Main Pool. The peg is maintained by the Platypus stableswap AMM algorithm and the interest rate model. The key in maintaining USP peg is the solvency of the balance sheet.
We will also track and disclose the balances of minted USPs and their collateral assets on our Dashboard.
Final Thoughts
Here at Platypus, we value capital efficiency to benefit the economy and everyone in it. By launching our native stablecoin (USP), LPs can leverage their assets by utilizing the minted USPs as extra funds for further investment.
If you want to know everything about USP, check out our yellow paper here: https://cdn.platypus.finance/Platypus_Stablecoin_Yellow_Paper.pdf
We will have more educational content for USP, so stick around with us!
---
Platypus to Launch Native Stablecoin USP was originally published in Platypus.finance on Medium, where people are continuing the conversation by highlighting and responding to this story.