Psyber-X: P2E FPS on avalanche
Psyber-X is an adrenaline-inducing Play-to-Earn (P2E) First (and Third) Player Shooter (FPS) game where gamers strike fear in their opponents through various battle match configurations including the all-out battle royale currently gripping the player base.
Psyber-X is a game. Sounds simple. There are so many facets to it, though. It's not just a game, it is going to be an experience unlike what you've played in the past…to some degree. If you've played a first-person shooter game, you mostly understand what is being built. But, again, it's more than that. Psyber -X is bringing the power of blockchain and crypto directly into the gaming world. That's right, a game where you can battle with people around the world while earning cryptocurrency.
The Game's Premise
Psyber-X is a cyberpunk-themed battle royale with many other battle types that will be phased in as development continues. You are in the land of Zeelis. Underlying government corruption has caused terrible things to happen. Factions have been built resisting each other in raw warfare. Robots have become commonplace and have been programmed to attack human life. Not only will you be fighting others, but you will also be running from indestructible robots found in the game. These robots like to corral players to a common stable…and they shoot to kill. Your goal is to be the last one standing. If you knock off another player, no matter where they are around the world, you will earn LVL based on what was required to enter the game.
If you're playing a free round, you may not earn anything. If you enter a sponsored battle, you'll earn a fraction of what was anted up on each player's behalf. If you enter a battle where each player anted up a predetermined amount, whether it was 0.025 LVL or 1000 LVL, you'll get that portion when you off an opponent. There will be plenty of opportunities for all entry levels to play from high roller to bootlicker. When they said Free-to-Play and Play-to-Earn, they meant it!
Caution: This game will be an exhilarating experience. Change your granny panties. You are in for a wild ride!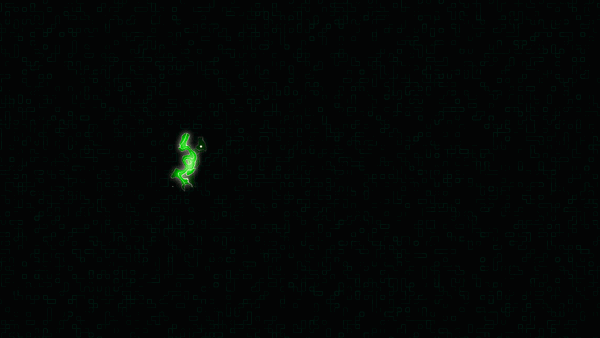 Welcome To Avalanche
The team at Psyber-X originally developed it for the HIVE blockchain. They have now built a bridge to the Avalanche network. Psyber-X is an innovative play 2 earn gaming experience built to fundamentally change how games entertain that now utilizes the unmatched speed of the Avalanche network to expand digital ownership to all members of the Psyber-X metaverse.
Rather than quote large swaths of other people's works Psyber-X points to CoinTelegraph's article on Avax where they cover the origin, the benefits, and the path to a perfect choice. They put it this way…it is super-fast, relatively inexpensive, and is primed for gaming. Opening the bridge to Avalanche is the first of many bridges the project plans to utilize in efforts to expand the reach of Psyber-X.
Early Access
Psyber-X is making plans for August 13, 2022, for the Early Access Experience where people will be able to enter the Psyberverse and walk the streets. This will be a rare moment in Zeelis when you can walk the streets unafraid of having your liver plucked for harvesting, your heart seared with a laser, or your eyes ripped from their sockets like a pair of wannabe designer jeans.
What about the graphics?
Royal Reptile Studios has been working hard. They have a dozen 3D artists and blockchain developers to make this a cutting-edge experience. They started out using Unity assets, like most teams that make a game. The graphics were good, but they were not Great. So they moved to the Unreal Engine, where true AAA games have been born.
In a few weeks, Psyber-X will be opening the map where the battles will take place to all those who have Founders NFTs. This includes Tiers 1-3 who have been with them since the beginning and Land Barons who either purchased a Commercial Plot or 15 Founder Starter Kits, which were only available until 13 May 2022. This Founders tour of the game map will be the first time anyone has seen the battlefield in all its glory. This map will be meant for exploring first, no fighting yet. Teams are building and developing the interactivity of the world; however, you will get to see the first glimpse into what gaming on the blockchain will become in Psyber–X.
Features
Psyber-X will feature NFTs in the form of power-up cards (Experience boosts, speed boosts, killstreaks, shields, enhancers, etc.), weapons, cosmetics, and land (In phase 2 this will be very important for housing). LVL (Level 1) is earned through battles, selling NFTs, or renting NFTs. It is also available through purchase on several reputable swaps (Trader Joe, Pangolin, embr, etc.)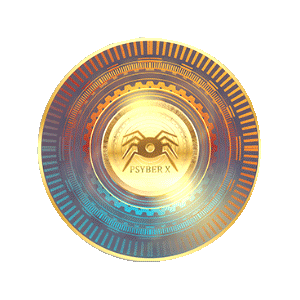 How to Bridge?
Visit Psyberswaps to easily transfer your LVL. If you need any instruction, refer to this in-depth article detailing how to wrap LVL to bring to the Avalanche network.
Instagram | Facebook | Website | Twitter | Youtube | TikTok