Pulsar: Mine, Build, and Conquer. Powered by Avalanche
Pulsar is a Massively Multiplayer Online (MMO) Real-Time Strategy (RTS) game that allows players across the world to mine, build, and fight in real-time battles to become the ruler of Pulsar. The team behind Pulsar designed and integrated a mechanically and economically complex gaming experience drawing inspiration from some of their favorite RTS games (example: Starcraft). They've created a truly massive multiplayer world where hundreds of thousands of players can build their empires, battle alien invaders, or even conquer other player's strongholds. Pulsar combines strategic resource mining, alongside structure building, and combat mechanics. Pulsar provides true ownership of land, playable units, buildings, as well as the resources that a player may mine and or refine. This ownership allows users to buy, trade, and sell assets on the open market, or make use of them to expand their empire on Pulsar.
The Pulsar team believes in building rich Web3 gaming experiences that are accessible to everyone. Pulsar is free to play, forever. This means players can access and participate in the game without buying NFTs or $PLSR (the game's native token).
Free players can build their own NFTs, borrow NFTs from other players or resources from the Imperial Bank to mine resources, build infrastructure, and explore the world of Pulsar. To keep things balanced for those that do wish to play with NFTs, Free players that have access to the world of Pulsar, are unable to transfer assets including their Units, Land, or $PLSR, although their earnings are shared with the land owner.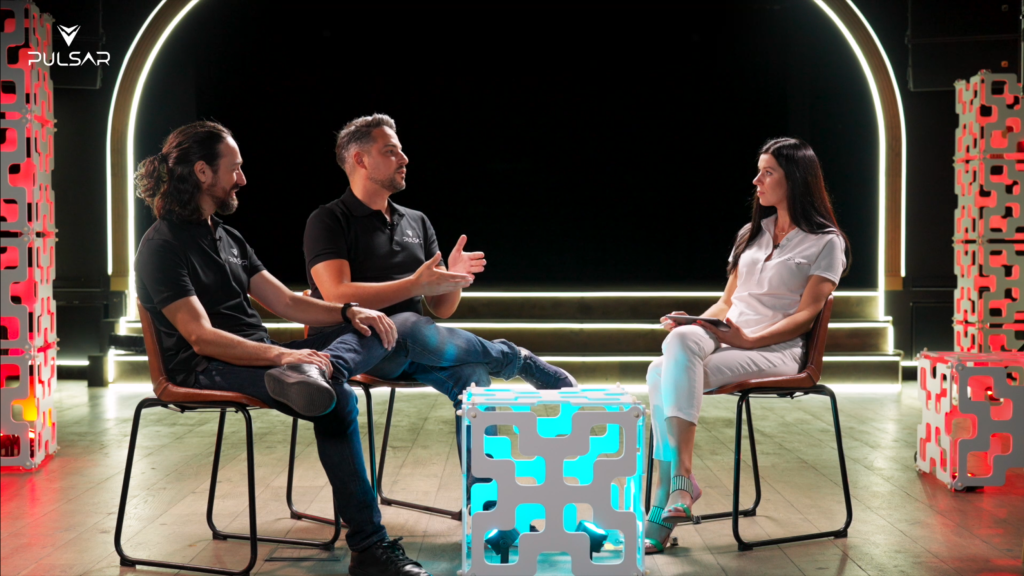 When we first pitched the idea of a F2P crypto gaming experience, many of our friends and advisors didn't understand how this was going to work. We knew that F2P was going to be a fundamental part of Pulsar because one of our dreams was to create a Web3 gaming experience that was accessible to everyone. In order to create a real MMO RTS, we had to make 'massively multiplayer' a reality, and we also wanted to adhere to one of the core values of crypto – for anyone and for everyone.

PULSAR –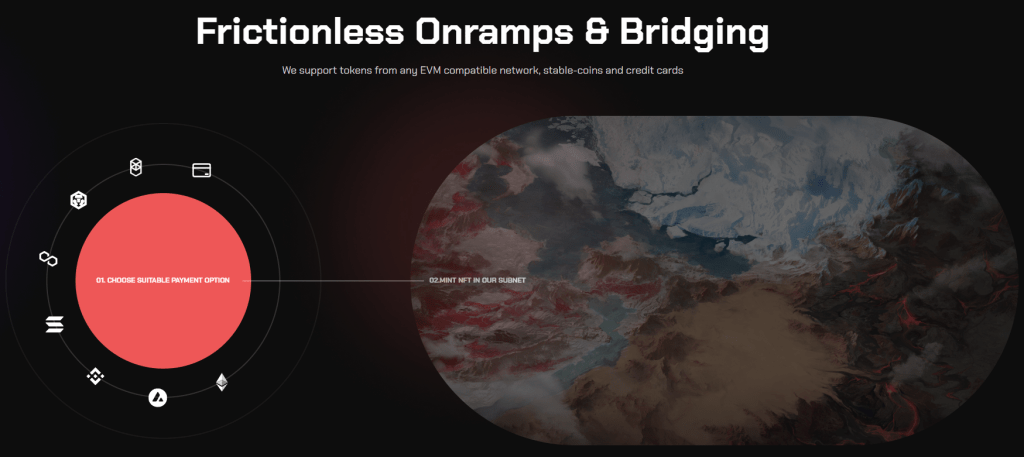 Pulsar was built for everyone, and the team believes in creating a balanced gaming experience that allows anyone to progress and earn. Providing frictionless and non-custodial on-ramps that allow anyone to play, simply by downloading the game. Players are able to jump in without the need to configure a wallet, mint NFTs, or have prior experience with crypto. They've provided seamless interaction between Web2 and Web3 players, allowing both types of players to participate in the game's economy while also providing a potential on-ramp to invite users into the Web3 world, complementing this, Pulsar has enabled the possibility to pay with credit cards as well as EVM-accepted tokens.
Expand Your Empire
Mine and extract rare resources from your Land. There are 12 raw resource types on Pulsar and raw $PLSR that are used as currency and base materials for crafting and building.
Refine raw material into on-chain assets that can be sold for $PLSR, traded for other assets, or used for crafting new NFTs.
Build and craft Structures and Units to expand your mining, production, building, and combat capabilities.
Battle aliens and other players with PVP and PVE combat experiences.
Loot, Trade, Level Up, Upgrade and fight to become the most powerful territory on Pulsar.
How Do I Earn?
Premium players are classified as anyone that owns Land and Units NFTs that can use mine $PLSR. Finite $PLSR repositories exist in each Land NFT, which can be mined with NFT miners and converted into tokens with the $PLSR refinery. As players generate more $PLSR liquidity, they can choose to use their mined resources to buy more NFTs, upgrade their existing NFTs, or trade their $PLSR on the open market! In the world of Pulsar, players can choose their own path to riches by Mining, Building, or Battling.
Sneak Peaks
Be on the lookout! We've been given a heads up that Pulsar is going to be releasing a limited edition skin, available for minting on 9/3 in partnership with Campfire and possibly another NFT market. These skins will be very limited in number so be sure to stay up to date.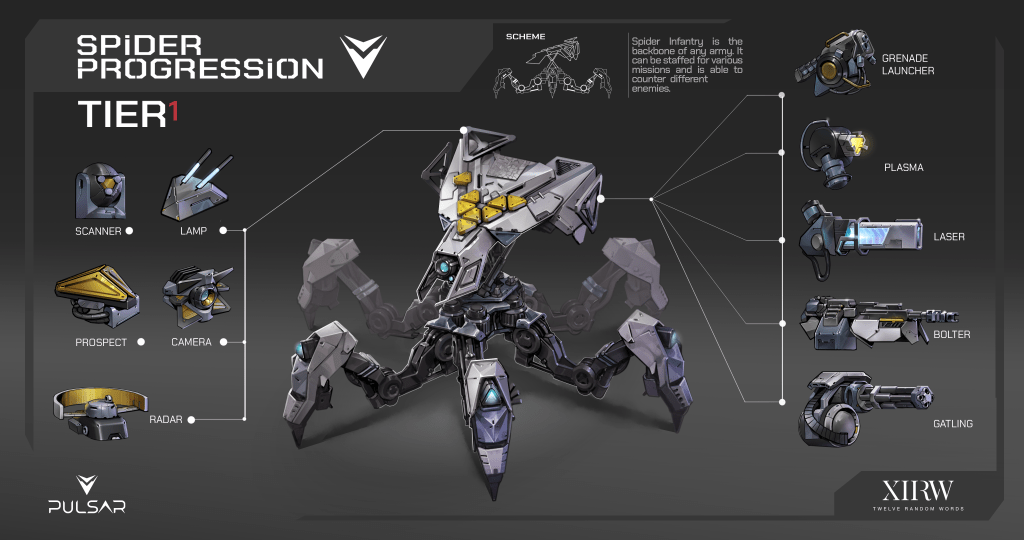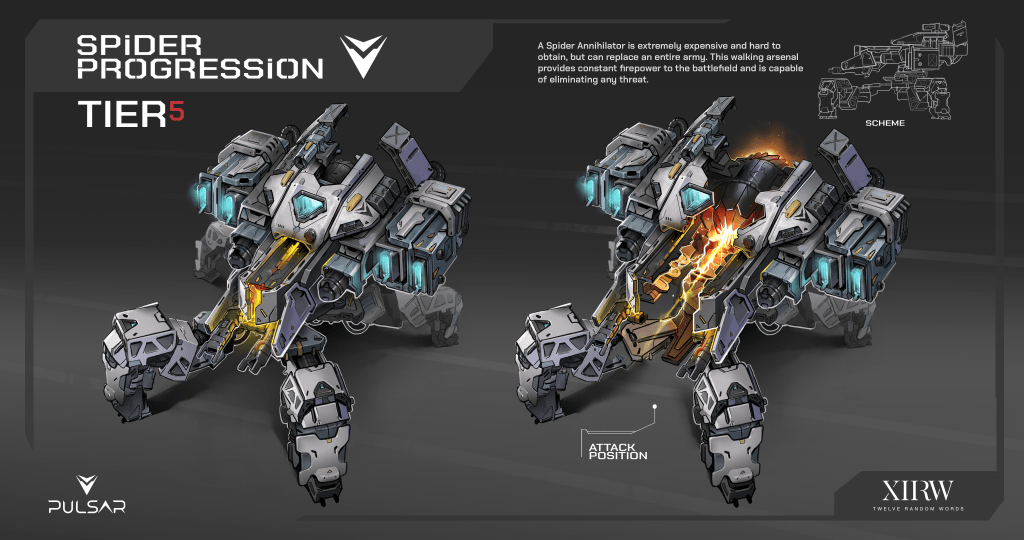 Giveaway
If you want to hop into the action early be on the lookout for a giveaway from @AvaxArrogant for 6 beta passes! We will post the link here once the giveaway goes live!
To stay up to date – follow @PulsarGame on Twitter, sign up for email updates & keep up with the Dev Blog.