Pulsar x Kalao Partnership: Limited NFT Drop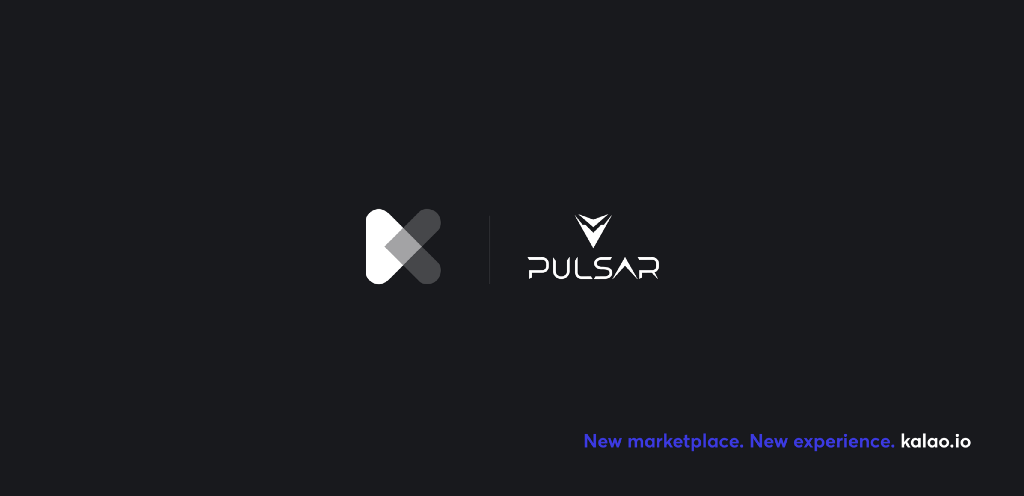 We are thrilled to officially reveal our partnership with Pulsar!
In the first phase of our collaboration, Pulsar will drop 50 exclusive Avalanche skins through the Kalao Go NFT Launchpad on September 3 at 2PM UTC.
Stay tuned for more details about the exclusive NFT design and further mint details.
We will support Pulsar in building a seamless web3 gaming experience with our products and know-how of NFT infrastructure. The partnership with Pulsar marks Kalao's first step into the growing gaming ecosystem on Avalanche and serves as a case study to validate product-market-fit, improve our products based on client feedback, and build initial relationships within the gaming sector.
Pulsar is bringing AAA Gaming to Avalanche
Pulsar is an MMO Real-Time Strategy (RTS) Game, combining free-to-play (F2P) with an open NFT economy. Players can mine and upgrade resources, build structures & units and battle aliens and other players in PVE & PVP combat. We'll likely see players specialize into miners, builders and warlords. They are all dependent on each other and need to work together in order to progress.
Check out their latest multiplayer gameplay:
Players can play the game for free, forever, if they wish. Players who hold land and unit NFTs can mine PLSR, the game's token, to buy & upgrade NFTs or sell PLSR. F2P players can build their own NFTs, borrow NFTs from other players or resources from the Imperial Bank to mine, build and battle, but can't transfer their assets and share earnings with land owners. To prevent hyperinflation within the game economy, which has been a problem for many of the first generation of web3 games, each NFT has a finite amount of PLSR it can produce.
The team behind Pulsar consists of industry veterans, each bringing in 10–20 years of experience in the gaming space. Pulsar team members worked on multiple AAA games before, including Call of Duty Warzone, Halo Infinite, Rainbow Six Siege and Escape from Tarkov.
The game will launch on its own subnet this year!

To try out the alpha version, head over to their Discord. We will also be giving away 3 passes for their upcoming beta and 3 Spider Tank NFTs! More details about the giveaway will be released during our Twitter Space with Pulsar next week.
About Kalao
Kalao is an NFT and Metaverse ecosystem built on Avalanche. Our product suite includes an NFT marketplace, NFT launchpad (Kalao Go), a whitelabel NFT marketplace engine (for example for web3 in-game marketplaces) and a Metaverse experience on PC and in VR (Kalao Vision, Kalao Citadel).
Source