Roadmap Update Q1/Q2 2022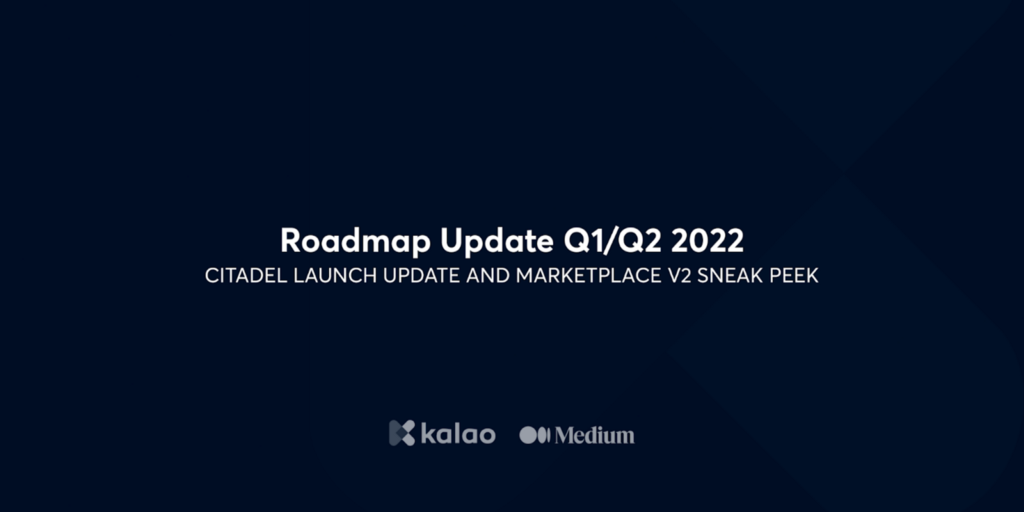 Citadel Launch Update and Marketplace V2 Sneak Peek
As Q1 2022 comes to an end, we want to give you a quick update on our roadmap.
In the first quarter of the year, we silently started working on a V2 of our marketplace.
The new version of the Kalao NFT marketplace will come packed with new innovative features, a completely revamped UI and UX and offers what we believe is the best user experience of NFT marketplaces on any chain.
We will publish a full announcement with more product details and a launch date soon. But, we are happy to give you a first sneak peek ?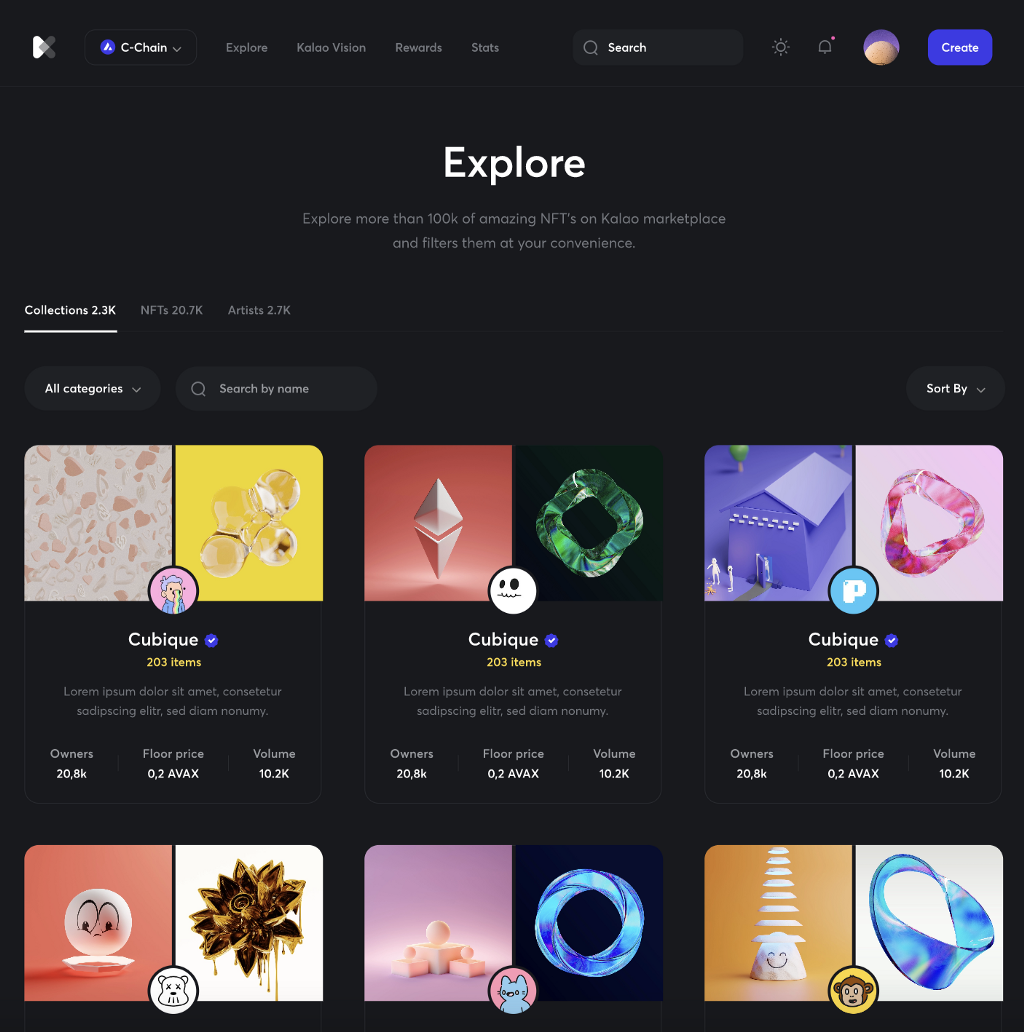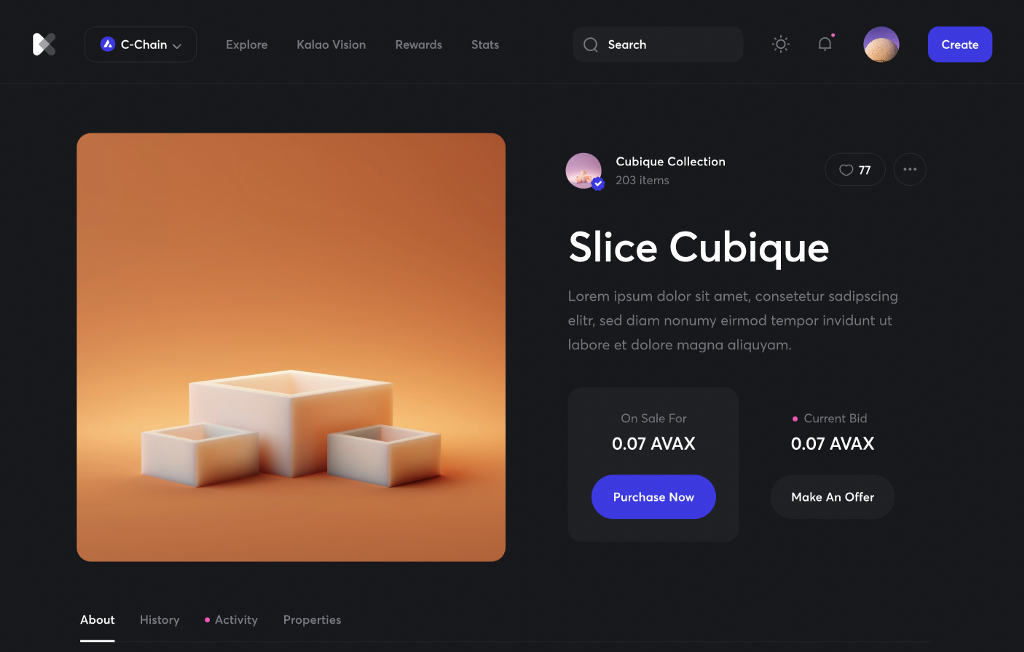 The team decided to push the marketplace revamp as a top-priority milestone. The NFT marketplace is at the core of Kalao and builds the foundation for our other products, such as the Citadel, which will be built on top.
Offering a state-of-the-art marketplace experience that delights both users and creators allows us to :
Onboard exclusive, high-quality NFT projects
Partner with other companies
Acquire and retain users
A strong core product is the best way to convince other parties including new investors to work with us. By releasing the best product possible, we increase the efficiency of all our activities, such as marketing and business development.
The marketplace V2 was originally not planned on the roadmap for Q1 & Q2. To make room for its development, we had to make the hard decision to reschedule the launch of the Citadel from Q1 2022 to May 2022.
tl;dr
Marketplace V2 end of May 2022
Citadel launch end of May 2022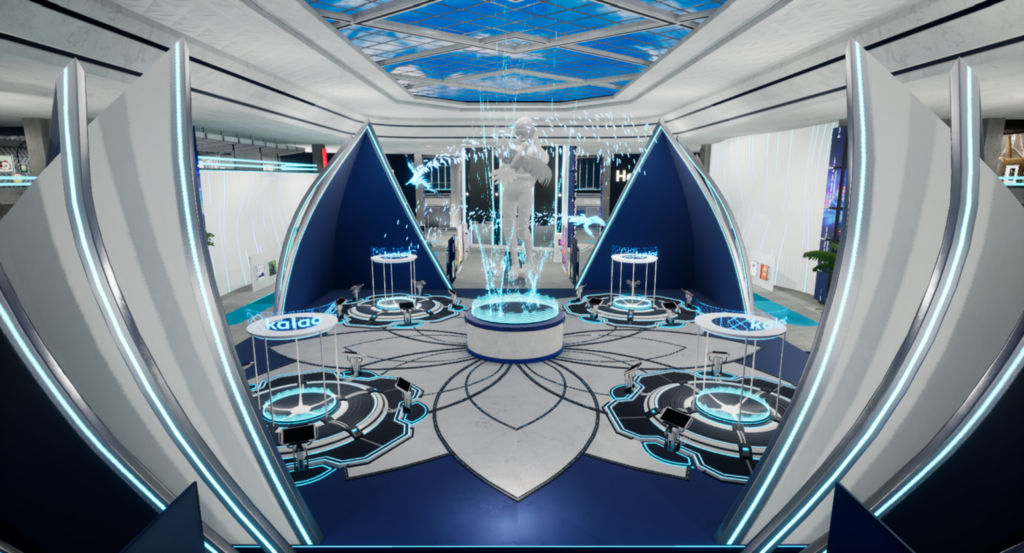 We will release more info about the Citadel shop sale and our first Citadel partners in April.
Stay tuned for our recap of February and March for more details on our Q1 2022 progress and our roadmap for Q2 2022.
About Kalao
Kalao is an NFT ecosystem, leveraging a cost-effective and easy-to-use marketplace, powered by Avalanche blockchain technology combined with outstanding Kalao VR capabilities. Its framework will accelerate the adoption of VR technology to develop virtual worlds and sustain the digital transformation of business use cases.
Website | Twitter | Telegram | Discord | YouTube | LinkedIn | Instagram
Source