RoboVault Upgrades to Chainlink Keepers to Support DeFi Vault Automation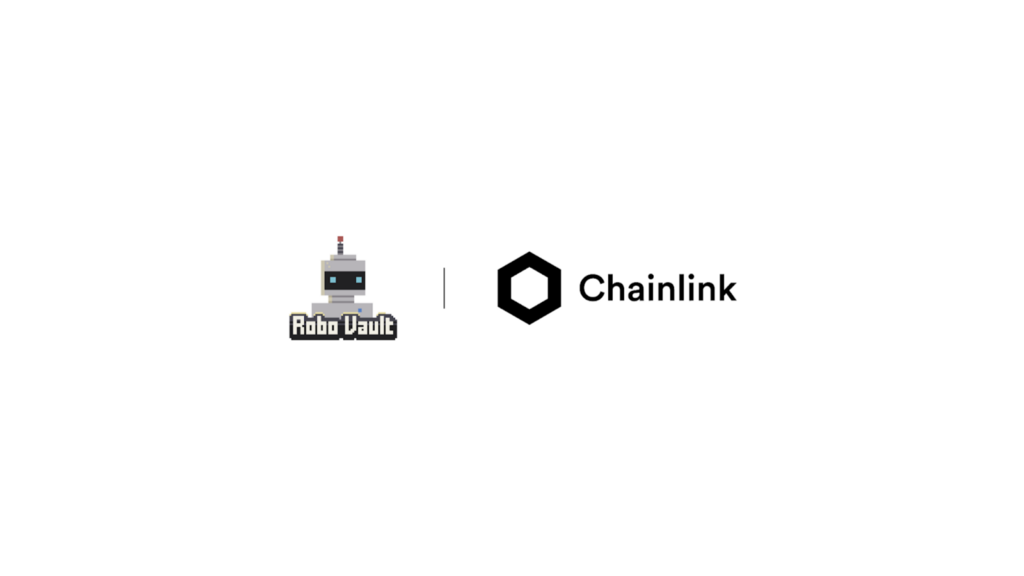 We're excited to announce that RoboVault has upgraded its smart contract automation solution to Chainlink Keepers on Avalanche mainnet and will be integrating this solution on chains such as Polygon & Fantom in the future. Keepers services are the backbone of RoboVaults delta-neutral strategies, providing the reliable and timely automation services needed to help ensure that debt and leverage positions are always in line with their strategy criteria and are appropriately positioned to maximize yields and minimize exposure to market movements.
We chose to upgrade to Chainlink Keepers because they have the most secure model and reliable functionality. RoboVault has already integrated Chainlink Price Feeds — the industry-standard solution for accessing decentralized price data, currently helping secure tens of billions of dollars in DeFi value — as a critical component in helping calculate yield strategies for rVaults in all market conditions. Now, we're upgrading our keepers solution to Chainlink Keepers, a decentralized smart contract automation solution made up of the same professional DevOps nodes that help secure Chainlink Price Feeds.
As previously mentioned, keepers solutions are critically important to the security and reliability of RoboVaults strategies. Many strategies employ collateralized borrowing to create an LP position in order to maximize yield on single assets, with specific parameters on how much outstanding debt can be employed and a threshold on debt-to-collateral ratios based on the price fluctuations of the underlying assets. When prices move, RoboVaults delta-neutral strategies must rebalance assets just as quickly to maintain a position that has minimal exposure to market movements and avoid any potential liquidations on borrowed positions.
However, this cannot be directly programmed into the rVault contract. Instead, "asleep" functions exist in the contract to rebalance and move assets in specific ways, and external entities are needed to "wake up" the smart contract and call these functions. While it's possible to do this in-house or use some kind of bounty system that anyone can participate in, rVault strategies require the highest degree of reliability and security possible.
This is where Chainlink Keepers' best-in-class smart contract automation services come in. Chainlink Keepers are an all-purpose solution — sometimes they are simply needed to support timely and automatic yield harvesting to maximize return, while at other times they must respond immediately and call functions in a precise and efficient manner when prices fluctuate and the strategy suddenly becomes at risk of liquidation. Regardless of the use case, rVault users can now have higher assurances that the encoded functions they are counting on will be performed.
We decided to upgrade to Chainlink Keepers because the service has a variety of standout features, including:
Decentralized Execution — Chainlink Keepers provide reliable, trust-minimized automation with no single point of failure, mitigating risks around manual processes and centralized servers.
Increased Efficiency — Projects that use Chainlink Keepers are able to reduce time spent on DevOps, minimize operational overhead, and streamline development workflows.
Enhanced Security — Tamper-proof, Sybil-resistant Chainlink Keepers sign on-chain transactions themselves, enabling automated smart contract execution without exposing private keys.
Reduced Costs — Chainlink Keepers perform efficient off-chain computation for smart contracts, allowing developers to build feature-rich dApps at lower costs.
"Keepers solutions play a larger role in RoboVault compared to many other DeFi protocols. While some might get away with using in-house solutions or less-reliable services because the underlying use cases are less stringent, rVaults require the best automation service in the industry, which is clearly, in our minds, Chainlink Keepers." — the RoboVault team.
About Chainlink
Chainlink is the industry standard for building, accessing, and selling oracle services needed to power hybrid smart contracts on any blockchain. Chainlink oracle networks provide smart contracts with a way to reliably connect to any external API and leverage secure off-chain computations for enabling feature-rich applications. Chainlink currently secures tens of billions of dollars across DeFi, insurance, gaming, and other major industries, and offers global enterprises and leading data providers a universal gateway to all blockchains.
Learn more about Chainlink by visiting chain.link or reading the developer documentation at docs.chain.link. To discuss an integration, reach out to an expert.
About RoboVault
RoboVault has developed a number of single-asset pseudo-delta neutral strategies in which users deposit tokens such as USDC, WBTC & WETH. The strategies tied to the specific vault will automatically create an LP position utilizing either lending protocols or funds from other RoboVault strategies. Strategies automatically compound rewards from both trading fees & farming rewards over time while also rebalancing positions in order to minimize exposure to impermanent loss from high price movements. Through these strategies users are able to capture a portion of the high yields available to LP providers without having to expose themselves to market movements.