RoboVault x DEGIS Partnership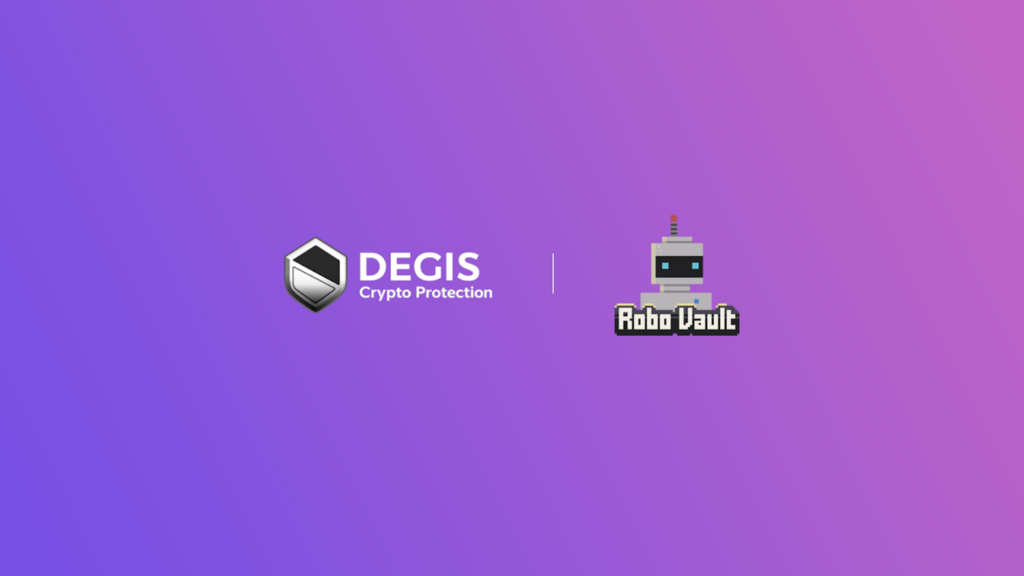 Partnership details
RoboVault is excited to announce a new product testing partnership with Project Degis, the first DeFi insurance protocol on Avalanche, to enable additional yield protection, by leveraging the Degis Price Protection module.
We value security very highly at RoboVault, therefore we're actively looking at enabling as many protection/security related tools & features for our users as we can.
How is it going to work ?
Degis will enable yield return protection by leveraging their price protection model, so Robo Vault users will have the opportunity to set up additional protection on their positions which will enable yield protection for users if returns fall below some pre-set levels.
When will it be available?
Price protection will become available on December 1st at 8 am UTC.
About RoboVault
RoboVault utilizes Delta Neutral Strategies and Off-Chain Automation to earn users safe and secure Real Yield on their assets. For the sake of simplicity, think of Delta Neutral Strategies as Impermanent Loss (IL) Protection.
RoboVault's mission is to offer its customers secure above market yields on blue chip assets, without requiring any active management from users, so they can sit back while they earn safely!
RoboVault's goal is to become a market leader in the development of advanced algorithmic strategies for DeFi users, through advanced automation & risk management tools, with the ability to execute advanced quantitative strategies on-chain, giving users access to strategies which are typically only accessible to institutions within traditional finance.
About Degis
Degis is the next-generation all-in-one protection protocol and the first on Avalanche.
Degis offers exhaustive protection to users and traders, decentralized protection markets, aimed at ultimately bringing scalable risk management into the crypto world.
They've already launched the Price Protection feature, with the initial matching mechanism & the coming product will be Protocol Protection, which covers the risks regarding smart contracts, rug pulls, etc.
The team is working on more awesome features and functions, which will be developed in the future!
RoboVault Official Links:
Website: https://robo-vault.com
Twitter: https://twitter.com/robo_vault
Discord: https://discord.gg/robovault
Degis Official Links:
Twitter: https://twitter.com/ProjectDegis
Instagram: https://instagram.com/project_degis?igshid=YmMyMTA2M2Y=
Telegram Announcements Channel: https://t.me/ProjectDegisAnnouncements
Telegram Chat Group: https://t.me/ProjectDegis
Discord: https://discord.gg/zGP5aWHYFZ
Source