Sherpa Soon? CryptoCompanions PVP! Canary Prediction dApp.. TJ launches USDC.e farms. IceBerg Finance. New PEFI UI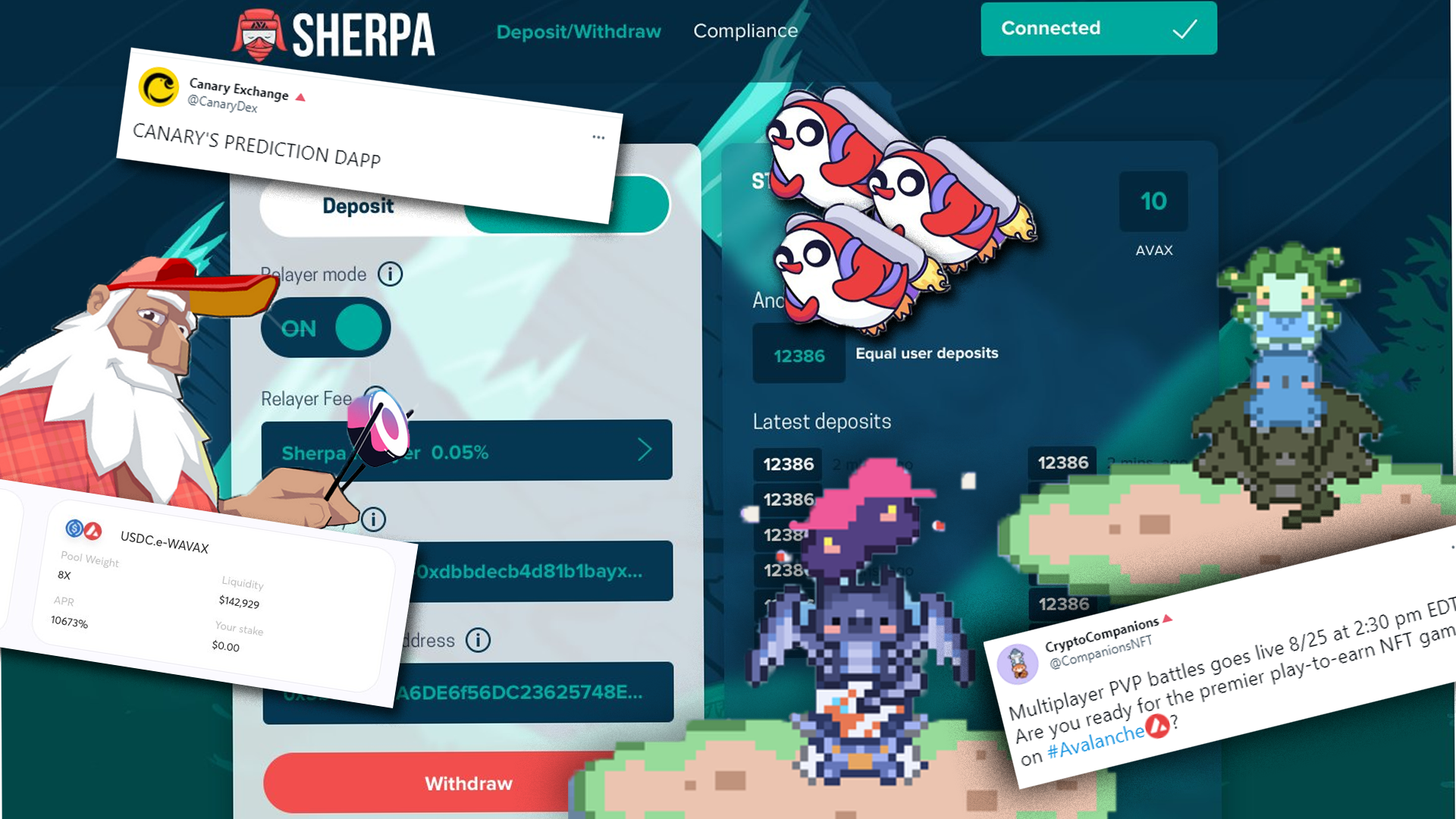 There are many multiple things going on in the Avalanche ecosystem. Lets condense them all into bitesize chunks.
Sherpa Cash close to launch?
Sherpa Cash, Avalanche's privacy protocol, is nearing launch. According to Sherpa member Hariseldon. Showing us a sneak peek screenshot of Sherpa.
Crypto Companions PVP battles going live soon
The popular Avalanche NFT game, CryptoCompanions, is set to go live 25th August. NFT sales are still open for these.
Canary Exchange launches prediction markets
Lesser known, and growing fast. Canary Exchange launched the first prediction dApp. Guess the direction of the price, and win. Somewhat like "binary options".
Trader Joe announces USDC.e farms
Circle's own stablecoin. From the creators of Coinbase. Has now bridged across to Avalanche. The coin is still an Ethereum bridged stablecoin. But, will inevitably find a home in the vaults and pools on Avalanche DeFi.
IceBerg finance nears launch
Little is known about IceBerg Finance thus far. But, we do know they'll be a new AMM. Another Dex. Great one to get in early on.
Penguin Finance. Avalanche's cutest yield farm. Now with a new UI for their xPEFI nests. Making it easier to get involved.