SHRAPNEL x Polemos: Community Partnership
SHRAPNEL is eager to invite as many hopeful treasure hunters as possible to delve into its thrilling world come release.
The objective is to grow the best community possible on Discord, social media, and in-game, welcoming as many players as possible into the mercenary ranks. That's why a collaboration with the experienced team at Polemos has been formed to enhance and evolve their community.
SHRAPNEL x Polemos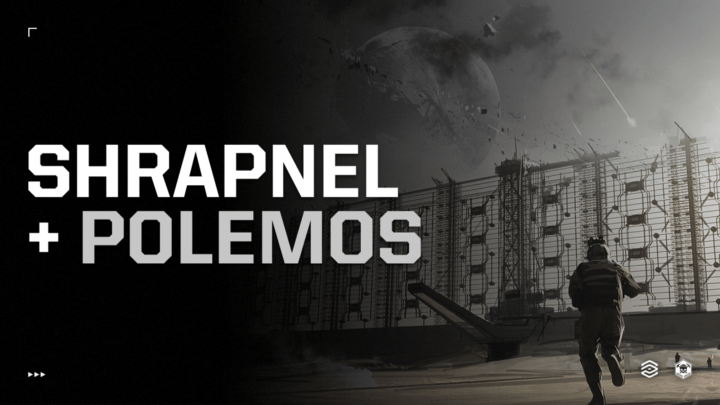 With a marked interest in bridging the gap between esports and DeFi, the Polemos community is perfectly matched to SHRAPNEL's blend of competitive, high-stakes extraction gameplay and community creation tools.
The Polemos community will have the opportunity to establish its own headquarters within SHRAPNEL and exert a shared influence in community events/votes. By educating each other with gameplay tips and tactics, they'll also grow stronger and bring home bigger hauls together.

Taking its name from the Ancient Greek personification of war and battle, Polemos is a GameFi platform that stakes its claim proudly in the finest blockchain and metaverse gaming experiences out there. Equal parts asset-lending library, educational hub, and gaming community, Polemos aims to develop a unified ecosystem for players, asset holders, and game developers alike.
In less than six months, Polemos grew a Discord community of more than 10k members with a collective passion for gaming. Through free courses and the shared experience of its community, Polemos also trains its members in GameFi to earn rewards and reach the pinnacle of gaming.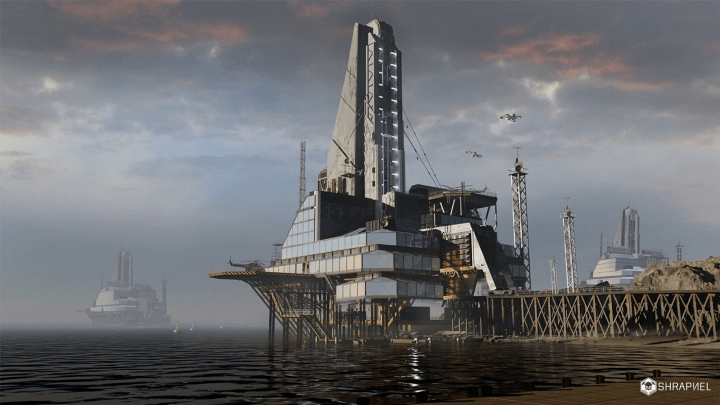 "The addition of SHRAPNEL to the Polemos arsenal of premiere gaming partnerships allows us to continue our mission of developing an elite GameFi Platform for our community that provides education, entertainment, and access to analytics that can help elevate their blockchain gaming experience," said Sascha Zeha, Co-Founder & Executive at Polemos.
Discover more about SHRAPNEL and the team by visiting the website.
Join the Discord community today to have your feedbacks included toward the game's development.