Snail Trail X Avalaunch: IDO Announcement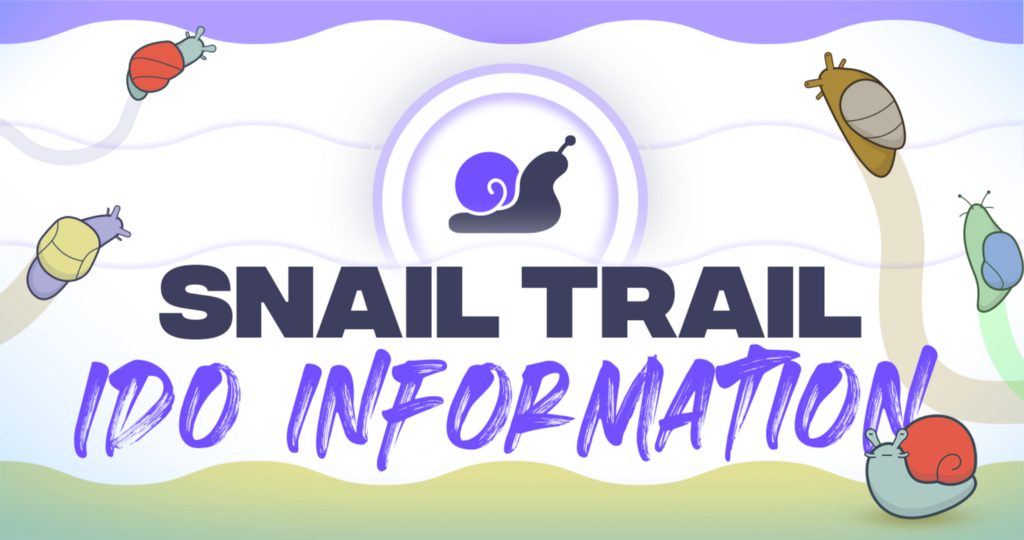 The impact of gaming and now GameFi in the blockchain space can not be overstated. The long predicted breakthrough for Ethereum was long assumed to be gaming on the blockchain. The inherent limitations momentarily put it on the backburner and then along came DeFi. Gaming, as an industry, is simply too big and the blockchain too rife with opportunities for it to be denied. With the advent of "play-and-earn" and the buzzword of "GameFi" now in the vernacular of crypto users, this model represents a potent marriage that could well last a very long time.
What we are witnessing is but the beginning and one that the Avalanche ecosystem will be instrumental in delivering. Avalanche is attracting more and more top tier projects that require the low fee structure and near instant finality of this powerful L1.
For gaming projects, such features are essential and fortunately for Avalaunch, we are pleased to announce our next IDO: Snail Trail.
Project Overview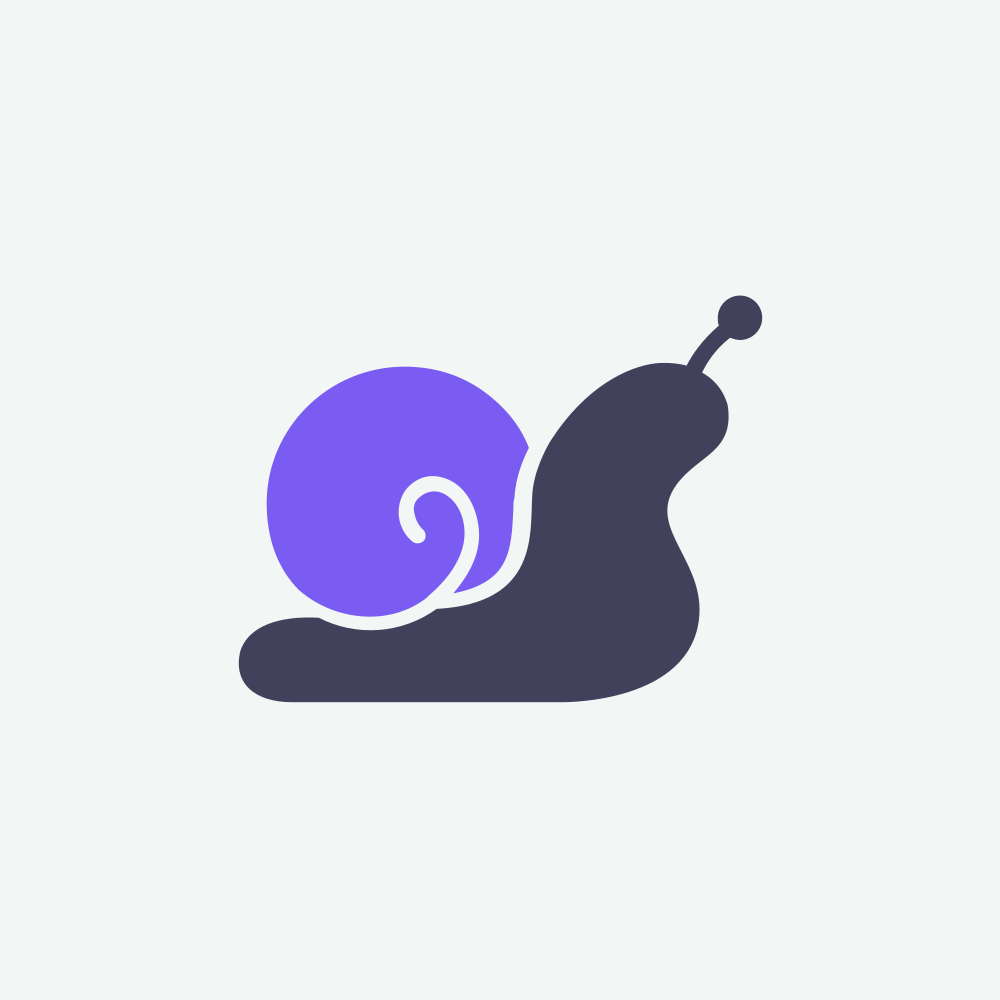 Snail Trail is an NFT based racing game where players place their Snails in competitive races and win rewards. Players can own, optimize, reproduce, and race with their Snails.
Every Snail belongs to one of five families. Based on their genetics, they have unique traits and racing preferences that players can get to know better to develop tactics and strategies that will improve their performance — and maximize reward earnings. A Snail's performance also depends on the racing track environment. The game's reproduction systems allow players to mint more Snails and compete in more races.
Snail Trail is a new kind of racing game that requires strategic thinking and foresight — paired with the fun of collecting NFTs. Snail Trail is the first NFT based racing game on Avalanche Network where each snail has innate artistic characteristics rendering it unique, while combining other traits that affect a snail's racing performance.
Snail Trail is extraordinarily well thought through and their documents are remarkably thorough in clear in delineating both the value proposition of the game and the level of strategy required in order to play it effectively. For sake of this overview, we will not delve into all of it but for highlighting the approach, let us consider the family and classes of the snails.
Family
Snails can belong to one of 5 different families.
Each family has a different letter assigned for its gene.
Each snail has 20 genes in its genome. The most dominant gene determines its family.
Both parents randomly pass on 10 genes to the offspring's genetic sequence.
While the quantity of genes is important for reproduction, its order in the genetic sequence is not. Genesis Snails have the following genetic sequence: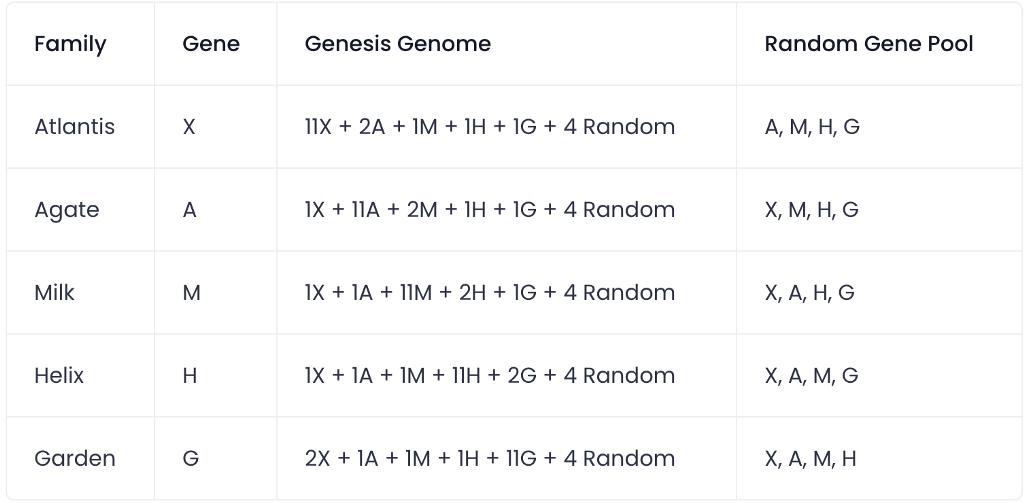 Family genes are ordered from recessive to dominant which means Atlantis (X) is the rarest one while Garden (G) is the most common. Even though Genesis Genomes are not purebred, snails might evolve into purebreds through the reproduction process if they have 20 times the same gene.
In determining the family of a Snail, Purity is used as an indicator to indicate pedigree as it shows the count of the most common genes in a given snail's genetic sequence. Purity for a snail can be 4 at minimum and 20 at maximum. For example; purity of a genesis snail is 11.
If an offspring snail receives the two most common genes, which family would it belong to?
The snail will belong to the family which has the most dominant gene. Let's take a look at an example. If a snail has a 4X + 4A + 4M + 4H + 4G distribution in its genome, then it will belong to the Garden(G).
Class
Snails can fall under one of the following 7 classes:
Master, Expert, Apprentice, Initiate, and Novice classes will be available in-game anytime.
Genesis and Special classes will be minted to specific users for a specific time period.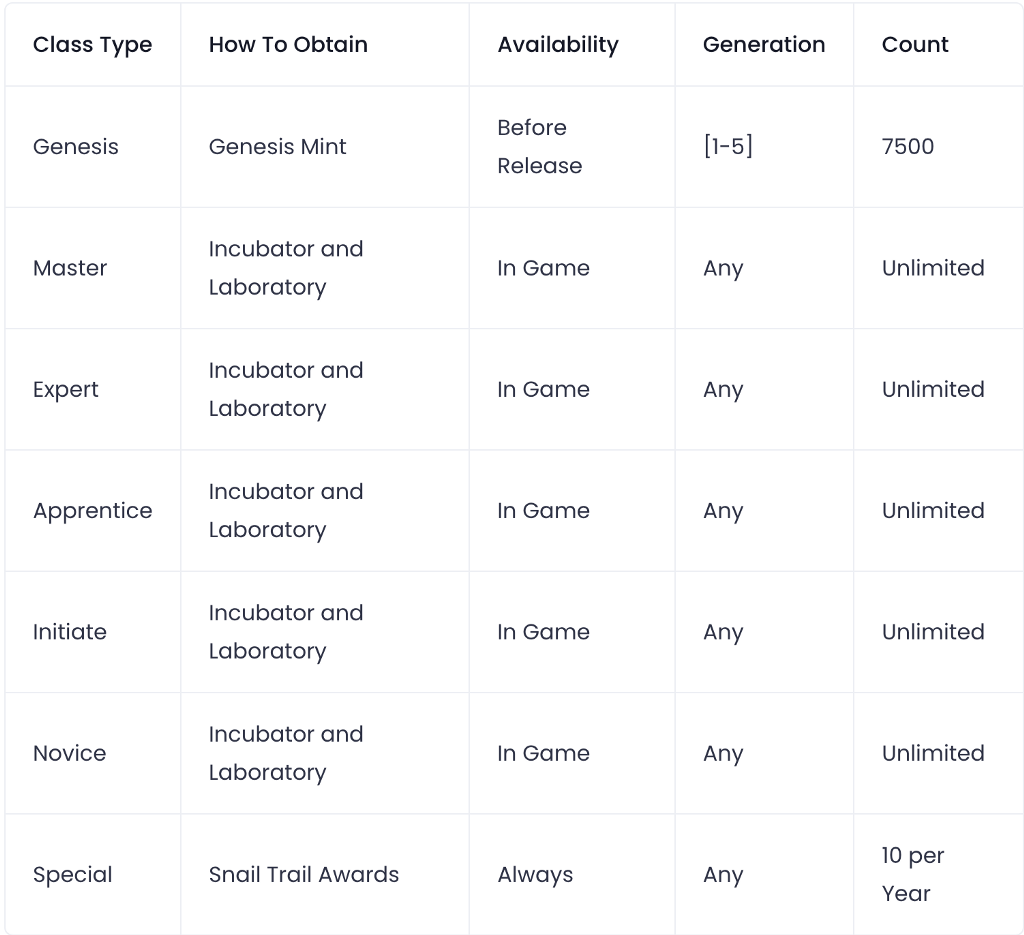 Beyond these measures, the Snails delve into generation and adaptation:
Generation: The generation of a snail represents how far down a snail is from the first ancestor on its family tree. A snail can be brought to Earth in two different ways: as an Incubator or a Laboratory snail.
Adaptation: Each snail adapts in a unique way to its environment. However, this does not mean that a Cold Adaptive Snail never performs well in Hot conditions. On average it achieves better results in cold conditions than in any of the other environments.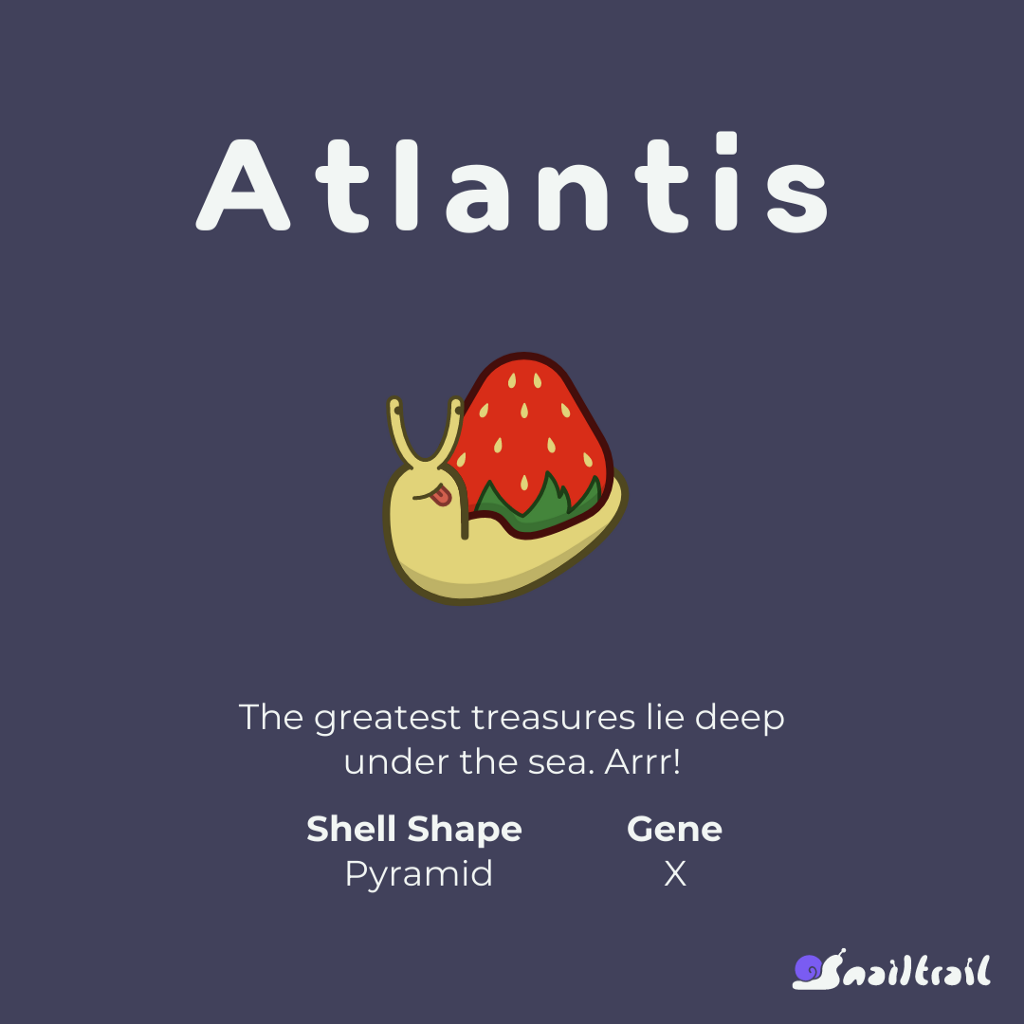 The appearance is composed of colors, body types and the traits of the snails' features themselves. Given adaptations and myriad factors will affect performance given that the races themselves will vary in both distance and conditions.
Closing Thoughts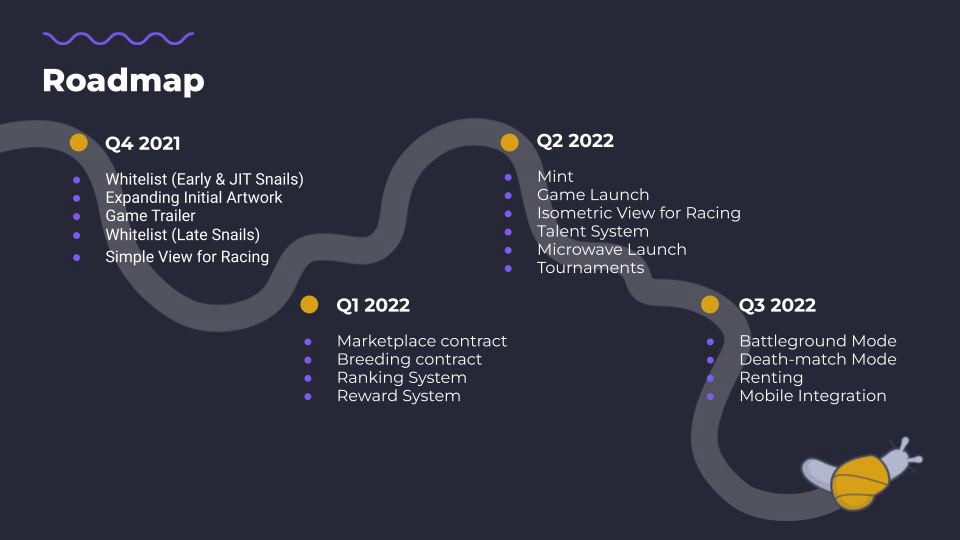 Snail Trail is a project more than worth investigating. Although we are not fond of comparisons, it has the sort of maturity and thoughtful economics of larger, more established tokenized games. We believe that it is yet another great example of how diverse the gaming culture is becoming on Avalanche.
Consider Snail Trail's roster/lineup of events:
Competitive Races
Daily Mission Races
Incubator (Breeding)
Laboratory (Burn & Mint)
Microwave (Upgrade)
Leagues (Seasonal Rewards)
Tournaments
Twitch Live Stream
We strongly encourage potential users to deep dive into this project as the perfunctory overview offers a mere glimpse. Snail Trails at a high-level is quite easy to grasp — NFTs as snails with distinctive characteristics which participate in races in a play-to-earn environment. This is an attractive point of entry for many that will surely send them down the breeding rabbit hole and given the game launch is slated for this quarter, we are all, to some degree, off to the races!
"The Avalaunch created the one of a kind prime platform for launching successful projects. While most from the outside see Avalaunch as an IDO platform, having worked with the Avalaunch team over the course of many challenges, I can safely say that they've created something truly unique and extremely valuable to the ecosystem. The support and most importantly guidance we have received from Mark, Dave and the rest of the team has simply been priceless. They've helped and we strongly believe that they are a big part of our success." Co-Founder of Snail Trail, Orexr.
Snail Trail: LINKS & TEAM
Website | Gitbook | Twitter | Telegram | Discord |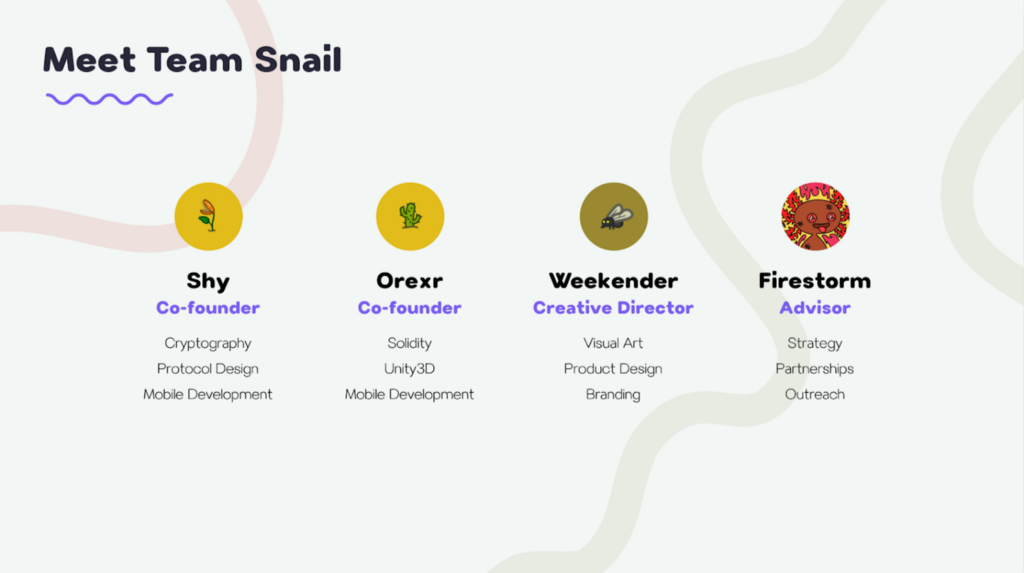 Partners & Backers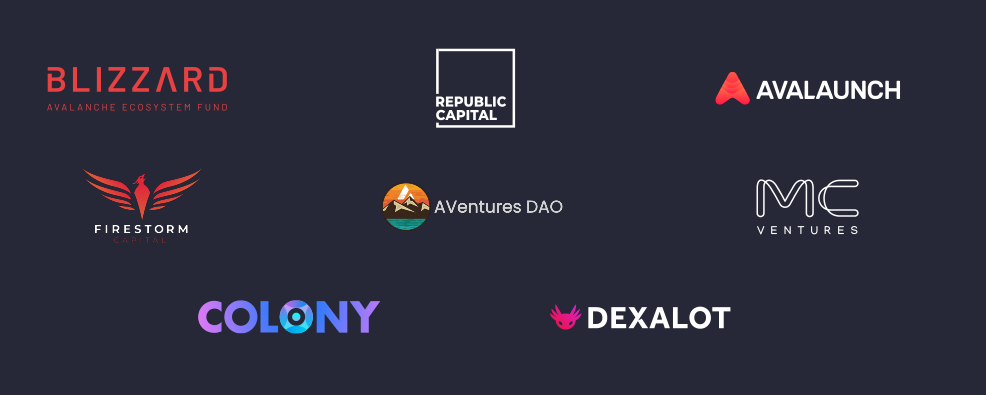 "We have a very distinct model for working with and supporting GameFi projects at FireStorm Capital. We focus on strong founders and inclusive and easy to play projects that approach communities in an organic way rather than hype-driven paid user acquisition. SnailTrail fits the bill perfectly, and the team's know-how, vision, design mentality and perseverance is beyond impressive. We are happy to be part of this movement, and we'll race our snails beyond the finish line." — FireStorm, CEO @FireStormCapital
Funding Numbers:
Total Supply: 300M SLIME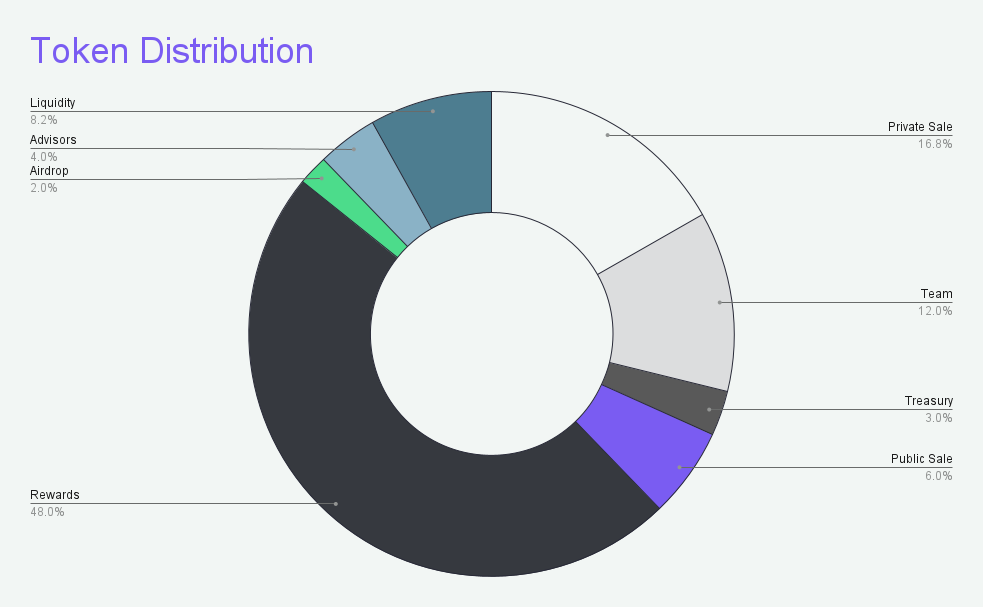 Private: 50.4M SLIME at .055 USD — 2.772M USD
Public IDO: 18M SLIME at .066 USD — 1.188M USD
Hard Cap: $3,960,000 USD
Supply Breakdown & Vesting:
Total Supply: 300,000,000 SLIME
Platform Rewards Incentives: 144M SLIME (48%)
Private Sale: 50.4M SLIME (16.8%)
Team: 36M SLIME (12%)
Liquidity: 24.6M SLIME (8.2%)
Public Sale: 18M SLIME (6.0%)
Advisors: 12M SLIME (4.0%)
Treasury: 9M SLIME (3%)
Airdrop: 6M SLIME (2%)
Vesting:
Platform Rewards Incentives: Half of the rewards will be distributed with in-game play-to-earn concepts in the first two years.
The remaining will be used for tournaments, seasonal rewards, bonuses, future game modes, failsafe mechanisms and additional, longer-term developments. The table shows the estimated targeted emission amounts. These numbers might change depending on in-game demands and activity.
Private Sale: 10% at TGE, 6-month cliff, quarterly release (18 months total)
Team: 12-month cliff, quarterly release (24 months total)
Liquidity: 100% at TGE to be deployed contingent upon listing plans
Public Sale: 25% at TGE, monthly vesting over 6 months
Advisors: 12-month cliff, quarterly release (24 months total)
Treasury: 3 month cliff, monthly unlocks for 9 months
Airdrop: 12-month cliff, discretionary unlock thereafter
Other:
Initial Circulating Supply: 9.54M SLIME (excluding liquidity tokens)
Initial Market Cap: 629.6K USD
Initial Liquidity: Contingent upon listing plans to be finalized
The Snail Trail IDO on Avalaunch
18M SLIME at .066 USD (Total Supply: 300M SLIME)
Sale Size: $1,188,000 USD
Registration Schedule:
Registration Opens: April 23rd at 3:00 p.m. (UTC)
Registration Closes: April 26th at 6:00 p.m. (UTC)
Sale Schedule:
Validator Round Begins: April 27th at 6:00 a.m. (UTC)
Validator Round Closes: April 27th at 3:00 p.m. (UTC)
Staking Round Begins: April 27th at 3:30 p.m. (UTC)
Staking Round Closes: April 28th at 6:00 a.m. (UTC)
Booster Round Begins: April 28th at 6:00 a.m. (UTC)
Booster Round Closes: April 28th at 11:30 a.m. (UTC)
IDO Recap
Total SLIME for sale: 18M
Price: $.066
Size: $1,188,000
Vesting — 25% at TGE, monthly vesting over 6 months

About Avalaunch
Avalaunch is a launchpad powered by the Avalanche platform, allowing new and innovative projects to seamlessly prepare for launch with an emphasis on fair and broad distribution. With its values deeply rooted in the early Avalanche community, we are able to offer projects confident, informed users who are aligned with the long-term goals of the rapidly expanding application ecosystem.
Leveraging Avalanche's scalable, high-throughput, and low-latency platform, Avalaunch is built by users, for teams, to help grow strong communities.
---
Snail Trail X Avalaunch: IDO Announcement was originally published in Avalaunch on Medium, where people are continuing the conversation by highlighting and responding to this story.