SnowCone: Early Supporter Rewards Program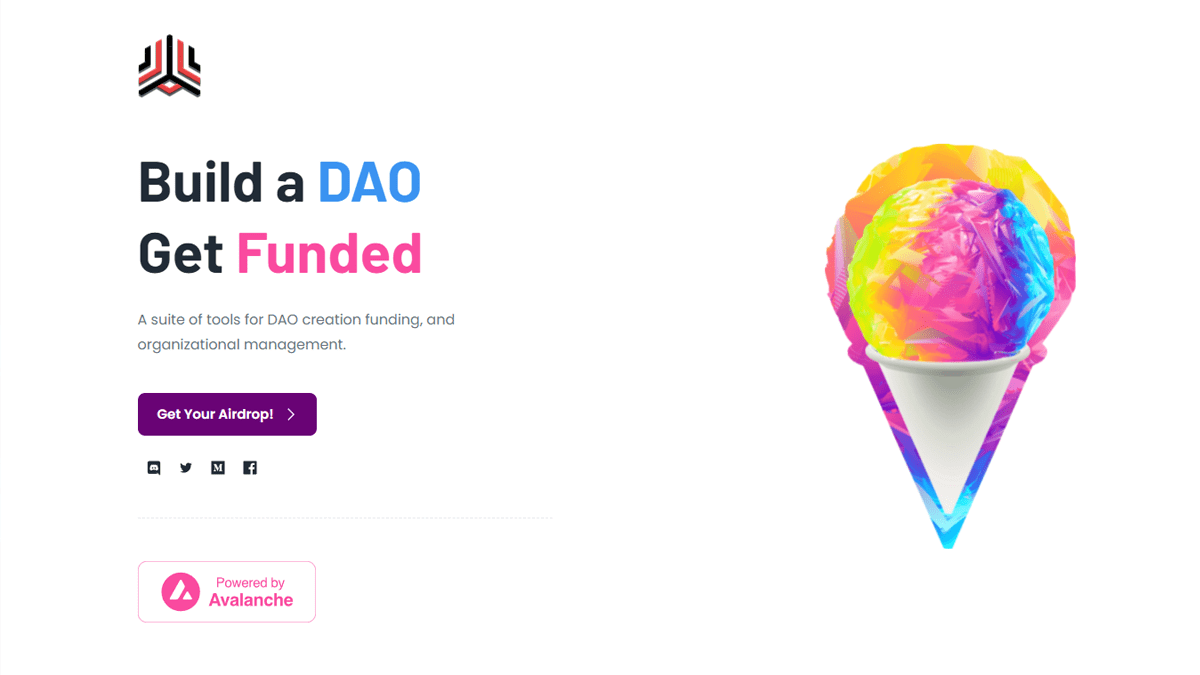 Humans have been coming together, searching for solutions for their problems for as long as we can remember. Coordination is something we naturally do; it's no surprise we are using digital trustless systems for these like-minded efforts. Those who support your organization are critical to the health and longevity of your DAO, while allowing it to operate as it should.
In short, a strong community is essential for any decentralized organization or effort. A project's success correlates with a strong community, just like the DAOs built on SnowCone's protocol.
This was the inspiration for the Ice Machine Rewards Program that allows SnowCone to support both its community & projects built on the platform. Community members can complete a set of tasks listed on SnowCones's website by clicking the "Get Your Airdrop" button.
This rewards program will allow participants to earn the native token upon launch while attracting additional SnowCone supporters and users who are looking to build autonomous organizations on Avalanche.
Please visit SnowCones.io to complete the steps below
1 – Wallet Address (Avalanche C-Chain, Cannot be an exchange wallet).
2 – Twitter Username, Must Follow SnowCone on Twitter.
3 – Quote tweet SnowConeDAO's pinned post on Twitter with:
"Check out this upcoming Airdrop! ? #SnowCone"
and tag 3 friends.
4 – Discord username. Must invite 3 discord friends. Invites can be tracked under #?invite-tracker in the SnowCone Discord by using the command "/invites".
5 – Your Telegram username + Join The SnowCone Telegram.
More opportunities to earn are on the way thanks to SnowCone's Ice Machine ?
As of now, the SnowCone community has found brought tremendous support. The team looks forward to further cementing their presence within the Avalanche ecosystem while allowing their supporters to earn the upcoming SnowCone Token. Additionally, an announcement is planned on Twitter to announce the closing date of the airdrop form.
Please keep an eye out for any further updates from the SnowCone team, as there is a lot to come!
Calling all Builders
If you are building a DAO or a cool idea you'd like to share, don't hesitate to contact @snowmachine on Telegram or email us at info@icemachine.app.
Useful Links:
? Website: https://www.snowcones.io
? Twitter: https://twitter.com/SnowConeDAO
? Discord: discord.gg/zhdPepG5Ww
? Facebook: https://www.facebook.com/Snowconedao