StormSwap.Finance is doing everything right, farming starts today.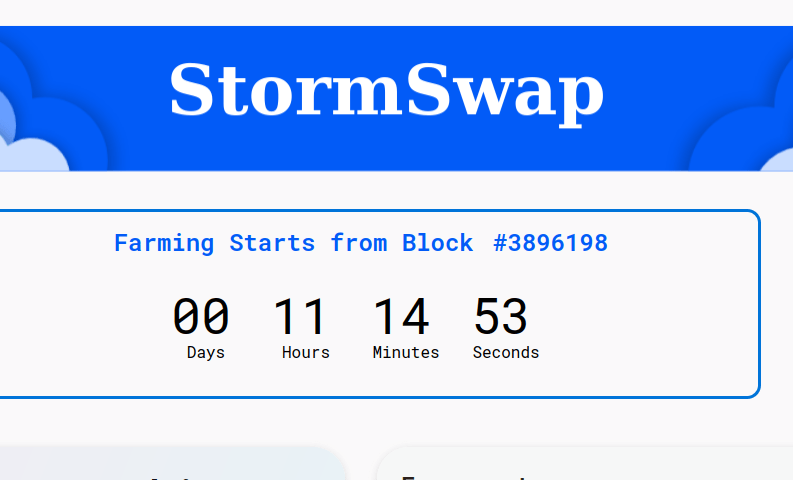 I happened upon this little farm in my daily travels as a weary farmer in the fields we call Avalanche. Amidst the countless reflection tokens and halfhearted forks, arose a flower from the rubble. StormSwap.Finance.
It's nice to see a well thought out launch. You can tell the guys behind this have put a lot of thought into what they're doing, and are likely experienced in the field. The tokenomics are cool, the launch is fair, and to top it all off they've already been audited by Paladin and RugDoc
There's currently 3,000 STORM in circulation. You can find some of them on the market on Pangolin here. Once farming starts there will be 1.2 STORM created per block, with a maximum supply of 3.7m.
Farming starts on block #3896198, about 11 hours from the time of this post. Meet ya'll there,
Website: StormSwap.Finance
Twitter: @StormSwap_FI