Swimmer Network Has partnered with Celer cBridge
Swimmer Network has announced the implementation of Celer cBridge as means to support Crabada's Idle-Game and marketplace migration onto the Swimmer Network!
Celer's cBridge will support the bridging of the following assets onto Swimmer Network:
Celer cBridge Supported Assets — ERC-20
Crabada ($CRA)
Treasure Under Sea ($TUS)
Crabada Amulets ($CRAM)
Bridging for Swimmer Network will begin with $TUS, $CRA, and $CRAM, and further extend to other fungible tokens and NFTs as time progresses, outlining a more secure and flexible approach to allow interoperability between Swimmer Network and the broader blockchain space.
Celer will continue to work with other core contributors to promote the open standard as a default deployment model. Celer and Swimmer Network share the same goals and efforts of building toward the future of the blockchain tech, with not only workable interoperability, but with a more decentralized and secure, and upgradable cross-chain potential.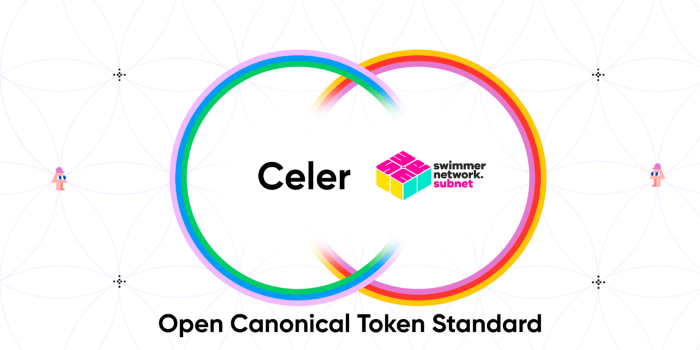 About Celer Network
Celer is a blockchain interoperability protocol enabling a one-click user experience accessing tokens, DeFi, GameFi, NFTs, governance, privacy solutions, and more across multiple chains. Developers can build inter-chain-native dApps using the Celer Inter-chain Message SDK to gain access to efficient liquidity utilization, coherent application logic, and shared states. Users of Celer-enabled dApps will enjoy the benefits of a diverse multi-blockchain ecosystem with the simplicity of a single-transaction UX, all from a single chain.
Follow Celer Network:
Website | Telegram | Twitter | Github | Discord
About Swimmer Network
Swimmer Network is a dedicated blockchain for gaming that leverages the existing infrastructure and security of the Avalanche Network.
We are bringing a fun, engaging, and frictionless experience for both game enthusiasts and game developers on the blockchain!
Website | Discord | Twitter | Documentation | Medium