TaleCraft IDO Updated — Deposit Refund & Airdrop
TaleCraft IDO Updated — Deposit Refund & Airdrop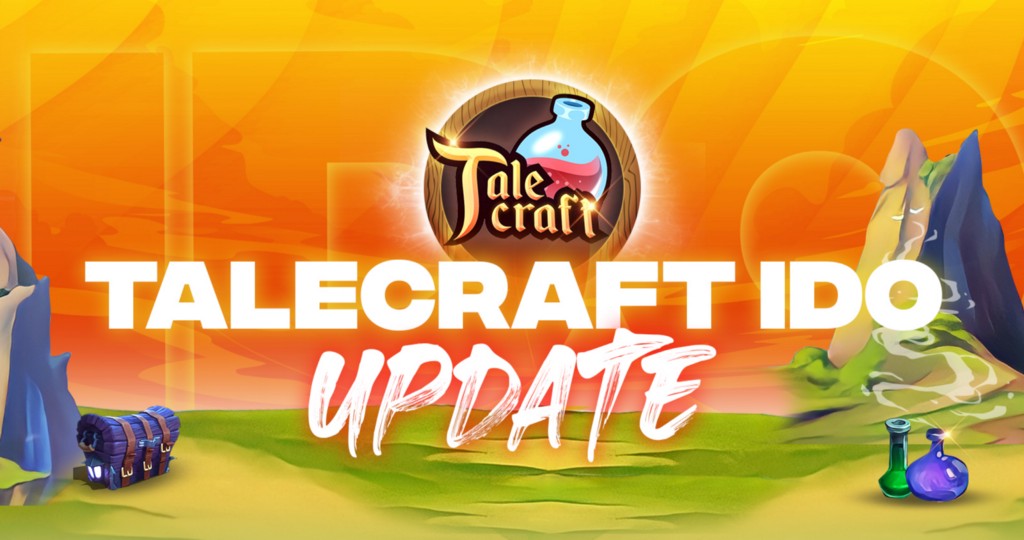 As with any growing network, there are small hurdles along the way that must be overcome. The truly parabolic growth of Avalanche, both in price and activity, has been absolutely staggering.
For the first few hours of the TaleCraft sale on Avalaunch, users noted unusually high fees. While we consistently encourage people to take their time and use the 11.5 hour claim period to their advantage, it is something we took note of.
In order to best accommodate our community, the 1 AVAX fee will be refunded to all users, regardless of their participation. With approximately 8 hours remaining in the IDO, we have observed the network return to predictable gas fees, however, we want to make sure that our users have a 100% seamless experience.
TaleCraft & Avalaunch
Avalaunch and TaleCraft have collaborated to cover all costs in order to distribute all unsold and unclaimed CRAFT to those that participate in the sale.
Eren Gunaydin, Business Development from TaleCraft states, "TaleCraft would like to join Avalaunch in their 'community first policy' and will be paying for half of the unsold tokens to XAVA participants."
If you have yet to claim your allocation, we suggest doing so to ensure that you are a recipient of this drop.
We believe that Avalanche and the projects building on it represent a thriving economy with unlimited growth potential and we are dedicated to supporting this cause.

About Avalaunch
Avalaunch is a launchpad powered by the Avalanche platform, allowing new and innovative projects to seamlessly prepare for launch with an emphasis on fair and broad distribution. With its values deeply rooted in the early Avalanche community, we are able to offer projects confident, informed users who are aligned with the long-term goals of the rapidly expanding application ecosystem.
Leveraging Avalanche's scalable, high-throughput, and low-latency platform, Avalaunch is built by users, for teams, to help grow strong communities.
---
TaleCraft IDO Updated — Deposit Refund & Airdrop was originally published in Avalaunch on Medium, where people are continuing the conversation by highlighting and responding to this story.