THE END IS NEAR: Apollo Season 3, USD Reward Distribution & More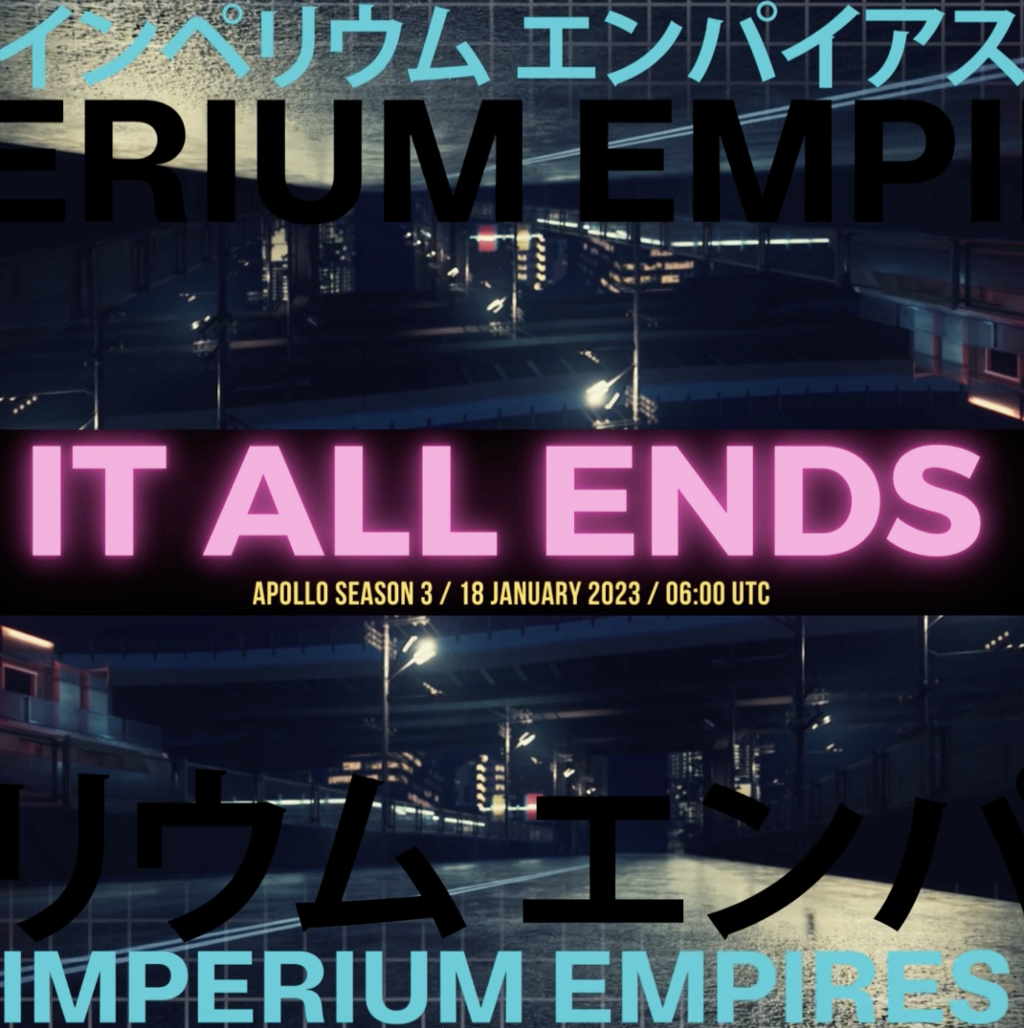 As mentioned in the Captain's log, we recognized that it is the opportunity and time to introduce critical changes across all our games. In this article, we would like to give some updates on the upcoming changes of Apollo.
End of season 3
Changes on reward distribution in season 4 and onwards
Future updates in Apollo and more IMC in-game utilities
End of Season 3
Apollo season 3 ends on January 18, 2023 06:00 UTC. Please note that Apollo would go into maintenance mode right after the end of season to deploy patch 1.2. We would make an announcement in the discord channel when the game resumes. Season 4 would start immediately after the maintenance period.
Remember all of your ORES AND REFINED MATERIALS would be NULLIFIED. Take your time to refine and trade your remaining resources into SILVER CREDIT. SILVER CREDIT would be exchanged to L-IMC at the end of season based on your holdings.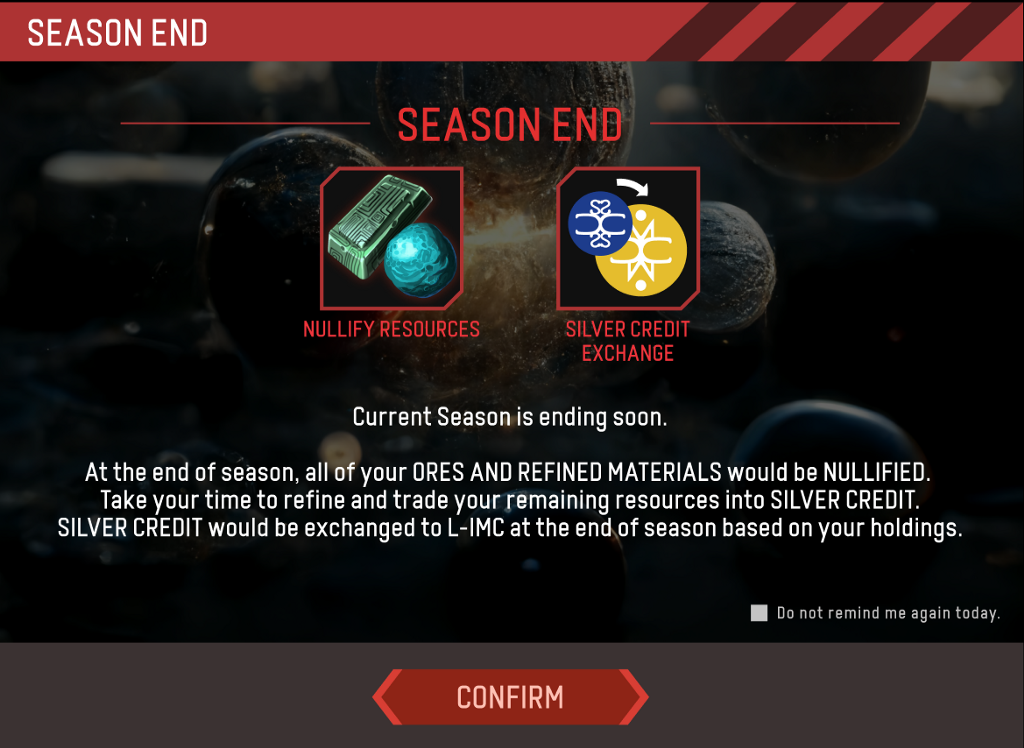 Each user L-IMC rewards will be calculated based on their Silver Credit holdings at the end of season (include Silver Credit from both ship storage and hangar storage) weighted by the total number of Silver Credit of all players. The L-IMC reward would be directly distributed to your account. You can check your L-IMC balance at the history page.
Changes on Reward Distribution
We understand that rewards in IMC have not been as impactful as we have hoped right now. Currently, the use case of IMC is to purchase gears and repair ships, which is limited. So the seasonal rewards would gradually shift from IMC to USDC, and stay in USDC until we are confident with the future updates that IMC has enough in-game utilities.
Season 3 (current season) — reward in L-IMC.
Season 4 — reward in Both L-IMC and USDC
Season 5 onwards — reward in USDC until we are confident with IMC in-game utilities
The L-IMC prize pool stays 100,000 and the USDC prize pool is 3,000. The distribution method of rewards remains the same, i.e. calculated based on your Silver Credit holdings at the end of season. The USDC rewards can be claimed in the claiming portal after the end of season.
Future updates in Apollo and more IMC in-game utilities
Different things are coming to Apollo. We are optimizing the guild war update that introduces multiplay and teamplay elements. We are also working on some visual upgrades on Apollo such that it is easier for players to know other player's activities in the game.
The guild upgrade system is also coming, where guild leaders and members can upgrade ships' powers, buildings and more using IMC. We believe that can provide more in-game utilities of our in-game currency and encourage players to engage in the game.
Other updates
We are going full circle. The upcoming FPS game would utilize our upcoming character NFTs. Similar to Apollo, the FPS game is also a part of the Imperium Metaverse and connected to other Imperium Empires titles. We would keep you posted on our latest developments and news about the upcoming titles!
Source