The Operators NFT Drop: Everything You Need To Know
Release schedule, a sneak-peek at the artwork, and the benefits for holders.
If you're hoping to survive and extract from the Sacrifice Zone, you'd better be an Operator.
The good news? Your first chance to secure an Operator NFT is coming soon! SHRAPNEL's Operator NFT Collection is about to drop, with unique variations on five Operators ready for recruitment.
This is a lot more than just a profile pic. Operators are integral to SHRAPNEL, so here's a quick breakdown of the drop, with all details you need.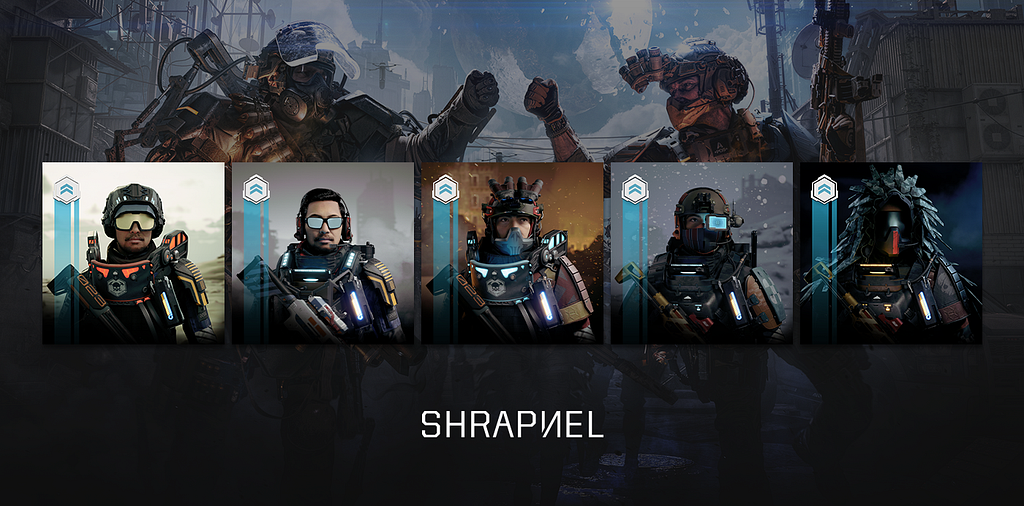 SHRAPNEL Operators NFT Drop: At a glance
The Operators NFT Collection Drop will take place over five weeks, starting June 9th at 1pm PST (whitelist holders can mint 48 hours prior). A new Operator will become available each week until July 7th.
The details:
Total Collection Size: 10,000
Number of Operators: 5 (2,000 NFTs per Operator)
Rarity per Operator: Common, Rare, Epic, Legendary (1of1)
Blockchain: Ethereum (via OpenSea)
Mint Price: 0.05 ETH
The dates:
June 9th: ANIKI
June 16th: 'M'
June 23rd : HASSAN
June 30th: ALYXANDRA
July 7th: ALEK
Follow us on Twitter for updates and a link to the collection on OpenSea.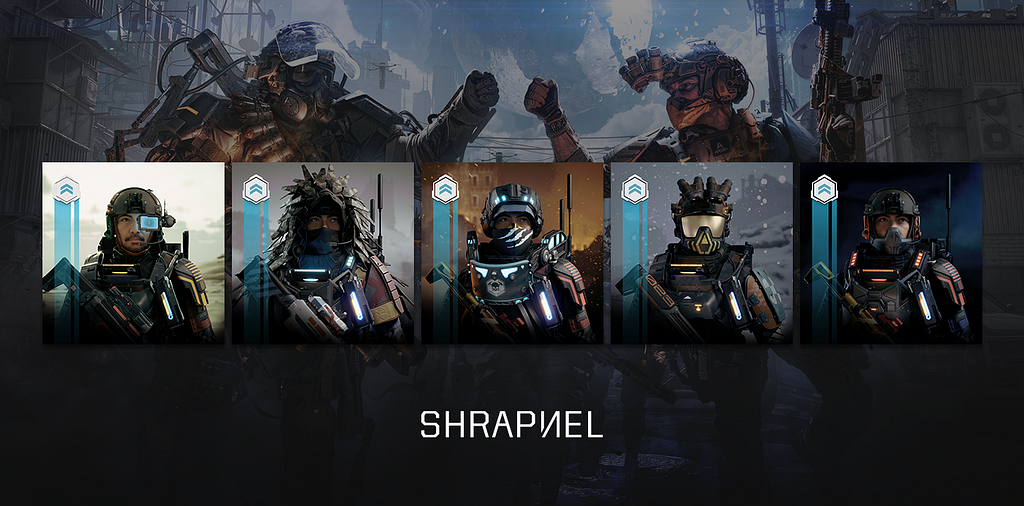 Operator NFT benefits: More than an icon
As an Operator NFT holder, you'll get far more than just a unique image (built and rendered in-engine, no less). You'll secure future benefits and join a select group that will help guide the development of the game.
Gain early access to game builds
Unlock exclusive in-game benefits & assets
Access future NFT and token airdrops, based on Operator rarity
Receive the character-specific comic book NFT
Enjoy exclusive community content, voting events and behind-the-scenes

Not just a face: Who are the Operators?
Operators are the champions of the Zone — those brave (or brazen) enough to dive into a deadly environment and extract with the goods. Meet our first five Operators: ANIKI, 'M', HASSAN, ALYXANDRA, and ALEK.
Every Operator has a role to play in SHRAPNEL's world, and a personal reason they entered the Zone. Through a series of five digital comic books, we'll be unveiling each character's backstory and motivations. Learn what led them to become an Operator, their class of choice, and the high stakes in play for their perilous work.
Operators NFT Collection Q&A
If Whitelisted, will I be able to mint all five Operators, and how many mints do I have per Operator?
Each WL spot allows one mint of an Operator NFT across the entire collection. You can be rewarded multiple WLs through contribution and engagement.
If Whitelisted, will I be able to pick which Operator I mint?
Yes! You can use your WL during any of the five drops. However, the later you receive your WL, the less choice you may have if some of the Operator Collections have minted already.
Will I be able to play in-game with my Operator avatar?
Although these avatars are created in 3D using Unreal Engine 5, as of right now we cannot promise that you will be able to use them in-game as shown. You can, however, use them as your in-game PFP.
What are the benefits of holding a Legendary?
In addition to the other utilities and benefits of an Operator NFT, holders of a legendary will also receive access to increased airdrops and NFTs.
Latest project news on Twitter: https://twitter.com/playSHRAPNEL
Join our Discord today to track the Operators NFT Collection and help shape the future development of SHRAPNEL!
To find out more about SHRAPNEL's tokenomics, read the White Paper or visit our website.
Source