Trader Joe Tangoes with Pangolin on TVL
It feels as if it were only yesterday that Trader Joe was poking fun at Pangolin. New. With seemingly outrageous ambitions. Well, they've proved themselves.
Trader Joe temporarily flipped Pangolin as the DEX with the highest TVL on Avalanche. Spurred on by the recent Avalanche Rush, their upcoming Lending offerings, and lower market-cap.
Pangolin has retained it's position as the most used exchange in terms of volume. Perhaps strengthened by their close ties with BenQi. As JD Gagnon, one of the Rome Blockchain Labs founders, sits as a Pangolin signatory.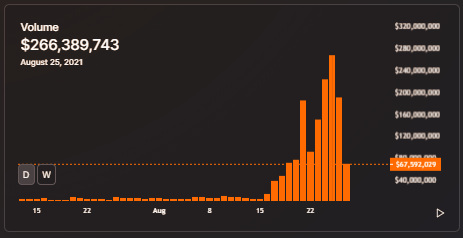 Trader Joe's wild growth above $100 market cap is likely down to a few things. Trader Joe's farming rewards have printed higher APRs. With double farms; recently removed for safety reasons. And the best memes in the ecosystem. Farm's are always sure to attract the entrants.
The majority of Trader Joe's growing TVL sits in WAVAX, USDT.e, and DAI pairs. Likely because of their higher yield rates.
TJ have also been popularized through yield optimizers; Cycle, Yield Yak; where Trader Joe dons the top positions.
Pangolin's farm rewards are more controlled. The DEX took an indirect hit here. But, the team are continuing to play the long game. Reminiscent of the turtle and the hare. Without over printing their token.
Pangolin is holding their cards close to their chest on their upcoming updates. Behind the scenes, both exchanges have been working incredibly hard. With both houses expanding, and adding to their teams.
Ahead of rumored reworks that will strengthen DeFi as a whole. Pangolin's Wyre fiat gateway is penned in for the near future, with even more additions yet to be disclosed.
The next months will be interesting for both. Kudos to Trader Joe for their incredible feat of growth. Competition is important for a thriving ecosystem.