Upcoming AMA: Pangolin & Penguin DEFI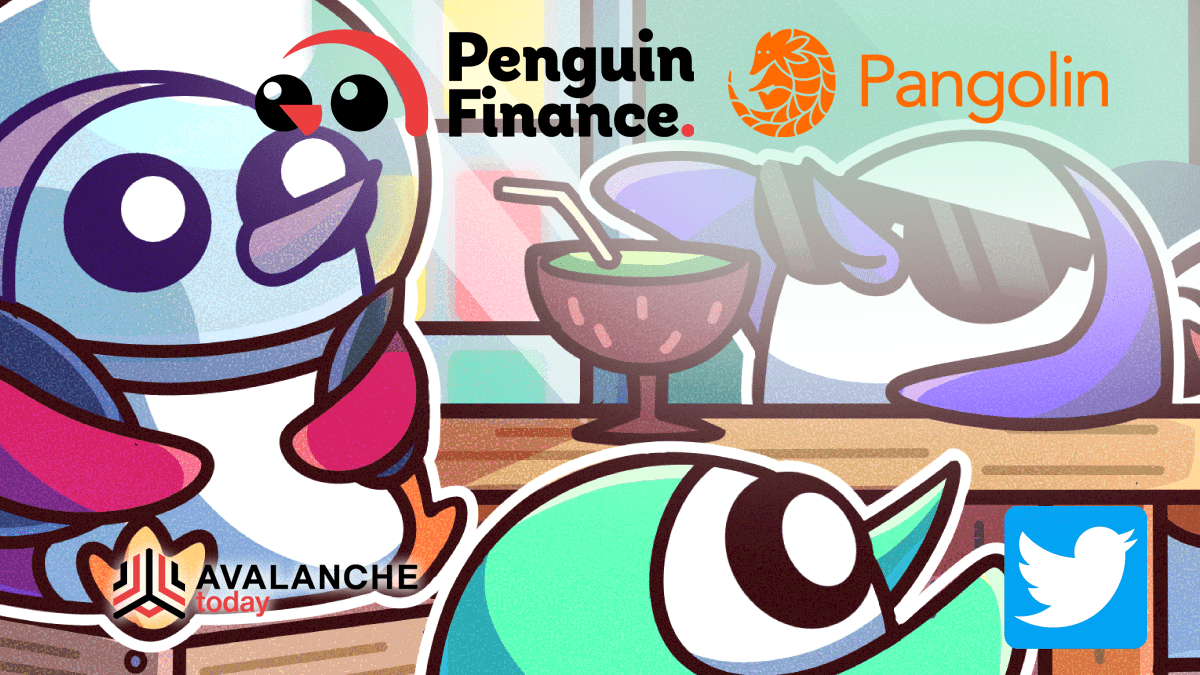 Pangolin will be hosting an AMA today at 9 PM UTC / 4 PM EST
Members from the Pangolin team will be interviewing Penguin Defi and breaking down just who they are and what they are up to in the avalanche space.
Penguin Finance has been making waves so far throughout its journey. Let's go over some notable achievements Penguin Finance has managed to accomplish since its inception four months ago:
Launched the PEFI and iPEFI tokens.
Staking & farming protocols for Penguins to earn awesome returns on their liquidity.
A sleek and intuitive UI design for all of our applications.
A first-of-its-kind, Penguin Emperor game with fully customizable characters and different game-modes.
Altruistic "Penguins without Borders" Emperor Penguin event to raise funds and awareness towards the India Crypto COVID Relief Fund.
The cheapest and highest-yielding auto-compounding protocol on the Avalanche network, with pools from Pangolin, Gondola, Lydia, and Penguin.
A smart-contract and token audit by the Certik team, which helps us build legitimacy and trust within our community.
Partnerships with Ava Labs, Snowball Finance, Lydia Finance, and Gondola Finance that help strengthen our relationships with other communities and builders.
Introduction of the Club Penguin initiative and the Penguin Launchpad, which add even more value to our token.
Received the biggest allocation for the Sherpa Initial Token Sale (30%+).
Created 5 Collectible NFTs for our COVID Charity and Launchpad events.
Airdropped 656,250 tokens to our Nest and burned an equal amount, rewarding our long-term holders.
Burned over 1,500,000+ (~$750,000) worth of PEFI.
Social media platforms experienced immense growth, with Twitter reaching over 13,000 followers and our Discord & Telegram channels having over 2k members each.
Released the staking phase for our upcoming SHERPA IDO, with unique tiers and fair distribution. These users will also receive our new limited-edition Penguin Launchpad collectibles.
Pangolin is A community-driven decentralized exchange for Avalanche and Ethereum assets with fast settlement, low transaction fees, and a democratic distribution–powered by Avalanche. Pangolin brings you the best trading opportunities to find and maximize your yield.
Pangolin 2.0
Improved Tokenomics, reducing the $PNG emissions schedule, previously 28 years, to a new 4-year emissions schedule
Dramatically reduced $PNG supply, the biggest token burn ever in DeFi's history. We'll be burning 57% of all remaining $PNG tokens, making them substantially more scarce.
Liquidity Provider Optimization, enabled by making our smart contracts even smarter, allowing Pangolin to now offer even higher incentives to liquidity providers
Additional LP Rewards, Pangolin will distribute the $4 Million USD of PNG tokens as rewards to liquidity providers in priority farms during the next 30 days to celebrate Pangolin V2
A new UX, releasing phase 1 of a redesigned UI, including a migration tool to help users migrate from old pools to the new Pangolin pools. Phase 2 of our redesigned UI will cover the entire Dapp UI.
We will be releasing further updates, additional information, and initial documentation over the coming days and welcome all feedback and involvement from the community.
Pangolin: Website | Twitter | Discord
Penguin Finance: Website | Twitter | Discord