Use $AVAX To go Shopping, This Crypto Tuesday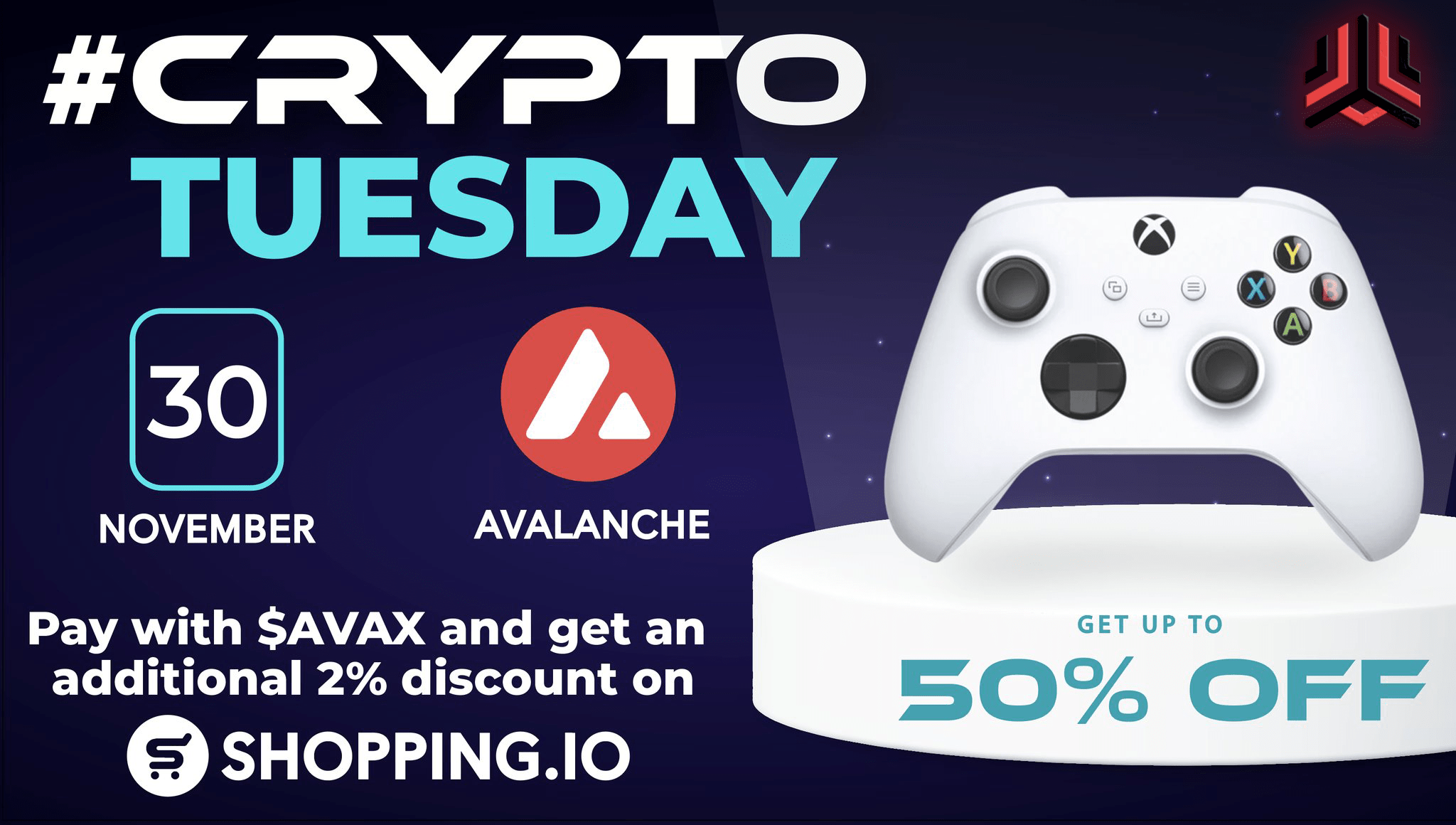 Need some gift ideas? After some new tech? Lazy? Well, fear no more. Shopping.io is allowing purchases directly with $AVAX on Nov. 30th, Crypto Tuesday.
Shoppers are expected to receive discounts on items up to an advertised 50% off, and further discounts are also boasted.
You are encouraged to sign up early to get ready for the event.
Twitter: @shopping_io