Platypus Finance is one of the biggest protocols and by far the biggest stableswap on Avalanche. After successfully launching their vote escrow token model and releasing the Alternative pool, they are now venturing into the GameFi territory with a collection of 10,000 platypi NFTs.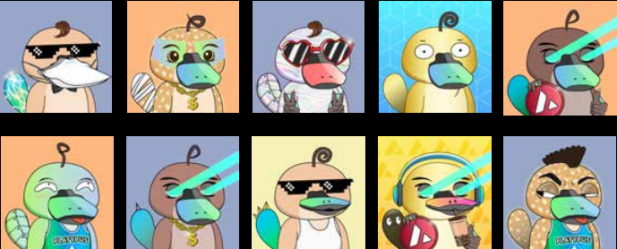 But those aren't just your usual profile pictures, the goal of Platopia is to make liquidity mining easier and more fun for everyone. To achieve that each NFT is generated with one out of five skills designed to help with vePTP accumulation (we have previously covered vePTP and PTP party in one of our articles):
Speedo – Speeds up vePTP generation in %;
Pudgy – Increases vePTP cap in %;
Diligent – Increases vePTP generation by a fixed amount;
Gifted increases your vePTP and vePTP cap by a fixed amount;
Hibernate – Retains a portion of vePTP upon unstaking;
The strength of skill is determined by the rarity of an NFT. The rarest ones will also give the most powerful buffs, making them desirable not only for collectors but for investors looking to get more vePTP.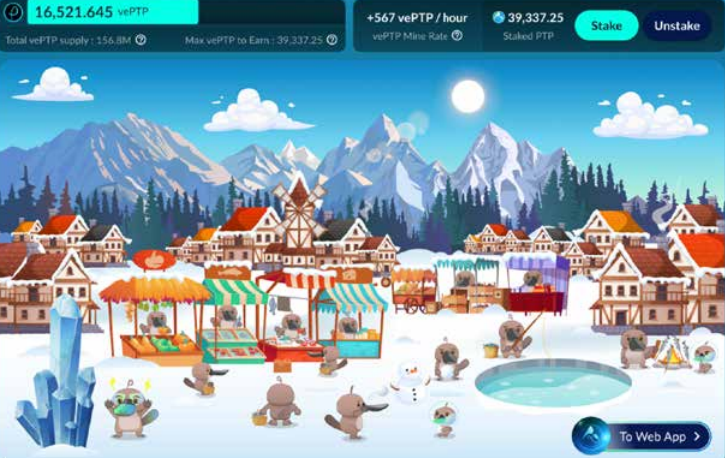 Platypus is also planning on building a gamified interface on top of their existing dapp for those who are looking to have a bit of fun while earning yield on their stables and helping little platypi rebuild their Platopia.
Users will be able to get their platypus hero for 50 PTP during presale and for 100 PTP (decreasing by 5 until it reaches 20 PTP) during public mint with vePTP holders receiving whitelist spots. The exact details and dates are to be announced.