(Video) Gameplay & Strategy Guide: Apollo, the Imperium Empires Web-Based Companion NFT Game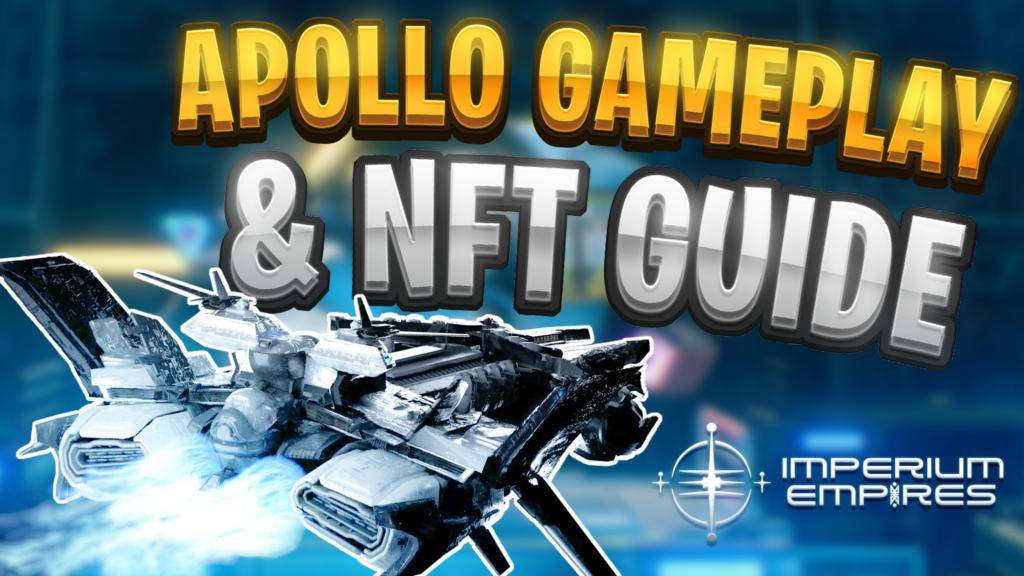 Imperium Empires just released Apollo, their web-based, NFT Play to Earn companion game to the upcoming Q4 alpha release of the PVP battle game! In this overview and guide, we covers the key gameplay mechanics and how to utilize your current and future Imperium Empire's NFTs for strategy, optimal rankings and play to earn potential.
Apollo is a huge win for the Imperium Empires community as it offers utility to their current NFTs, while offering players a great gaming experience and opportunity to play and earn IME while we anxiously await the PVP alpha release at the end of this year!
? Subscribe to Avalaunch YouTube: https://links.avalaunch.app/subscribe
? Previous Imperium Empire Videos:
✨Avalaunch x Imperium Empires — Livestream
✨Avalaunch Project Overview — Imperium Empires
? Project Links
►Apollo
Website
►Imperium Empires
Website
NFT Marketplace
Twitter
Discord
► Zac (@TradingAloha)
Website
Twitter

About Avalaunch
Avalaunch is a launchpad powered by the Avalanche platform, allowing new and innovative projects to seamlessly prepare for launch with an emphasis on fair and broad distribution. With its values deeply rooted in the early Avalanche community, we are able to offer projects confident, informed users who are aligned with the long-term goals of the rapidly expanding application ecosystem. Leveraging Avalanche's scalable, high-throughput, and low-latency platform, Avalaunch is built by users, for teams, to help grow strong communities.
Website | Twitter | Telegram | YouTube
---
(Video) Gameplay & Strategy Guide: Apollo, the Imperium Empires Web-Based Companion NFT Game was originally published in Avalaunch on Medium, where people are continuing the conversation by highlighting and responding to this story.