X-Kart Racing: Racing to Avalanche
Xkart Racing is a prestigious racing event that is held in the Zorian Metaverse. As a Zorian, you will race for the pride of your tribe and fight to obtain the unmatched honor of becoming the fastest racer in Zoria. Players are tasked to conquer several different arenas that are found throughout several districts encountered while competing for the top spot on the leaderboard. As players progress, they will be able to build and customize their very own racing karts and improve their character's life. Players can trade, mine for resources, own land, or even become employed by landowners.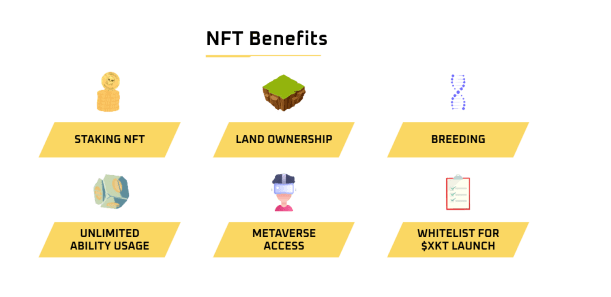 As the desire to be the fastest grew, Zorians sought ways to improve their skills, and technology seemed to provide the answer they needed. As such, the Zorians began to develop artificial limb enhancements & technologically advanced karts with hopes to enhance their speeds and allow them to break through and reach their goal. When technology wasn't enough the groundbreaking discovery of mana brought on possibilities for the Zorians that were never before imagined.
The fastest of all will rule and with stakes so high, Zorians live, train & race for the pride of their tribe.
The 10 ruling tribes of Zoria took control of its powers & hid the rest so no one could challenge them! This resulted in mana being hidden across Zoria able to be uncovered by those that are skilled, or lucky enough to find it. The world has evolved since and the monarchy has fallen, but in Zoria, speed will always be king.
Zorian NFTs
Minting opens on May 25th 17:00 UTC
The Zorian NFT collection consists of a limited supply of Zorians. Widely known as the most unique and powerful of all the Zorians, the 5000 elite have been hand-selected by the elders for their ability to access the full potential of mana, allowing them to unleash special powers in order to dominate the races.
Racing
Speed is everything in Zoria, and this is not to be taken lightly. You'll find a race track in every district, each offering different terrains, leaderboards, and more. Players can pick a district to compete in and race for a spot on the leaderboard.
Each track boasts different terrains. be smart while customizing your karts!
Players are able to spend fuel to challenge up to 4 other players to a race. The winners will earn daily rewards and also gain points from each race. Accumulating points is the key to climbing the leaderboard. Even Bigger Rewards await the highest-ranking players each fortnight
Not your typical race – Upgrades
XKart Race lets players use special mana powers to disrupt opponents. Players may also use $KASH tokens to customize their karts to suit the elements of their upcoming race, this allows "big brain" players an advantage over some less savvy racers.
Metaverse
Enter a world where speed is everything! Experience life in Zoria,
Zoria, the incredible, evolving metaverse is home to the fastest species in existence. As a Zorian, you shape your own life by owning land, choosing a line of work (if desired) & Earn. Explore the amazing lands of Zoria and follow your own path in effort to live your best life.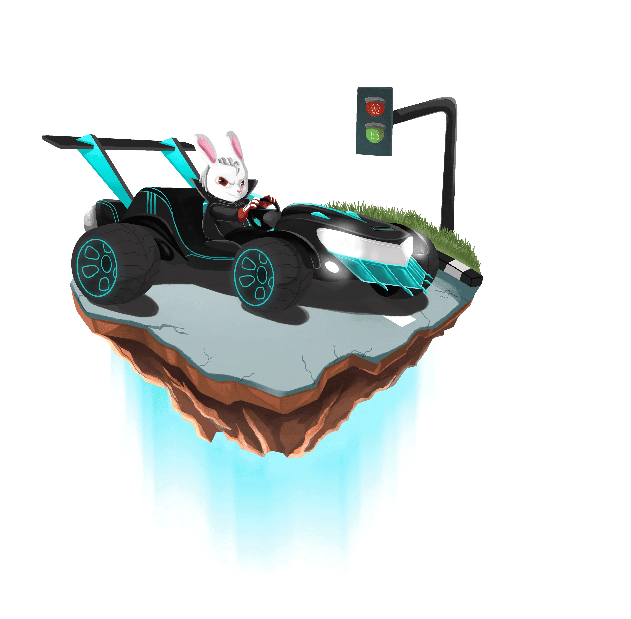 To take advantage of the full Zorian experience, you'll need to grab your own ride & join an Xkart race! Collect mana for extra powers & compete for the title of "The Fastest Zorian" This title will only be obtained by Zorian Legends, the greatest of racers.
Employment
There is no shortage of employment opportunities in Zoria. Players can easily find gainful employment and begin to earn $KASH & at the same time, improve their skills. Once employed, players must punch in at work every day to show their activity. This is crucial to increase Land Efficiency and receive higher star ratings. The skills of a player are measurable by their three work stats:
Manual Skill
Endurance
Intelligence
Players will gain work stats every day based on their job role and level of activity at work. Different job roles require different work stats from an employee for maximum efficiency. Players can start by working at Community lands to earn experience and even more importantly, work stats. Community lands will hire any player, but you won't get paid & the work stat earnings will also be lower. Though, once a player has obtained enough work stats, they can apply for jobs on privately owned lands. Private landowners will offer employees a daily salary, and you can then achieve better work stats.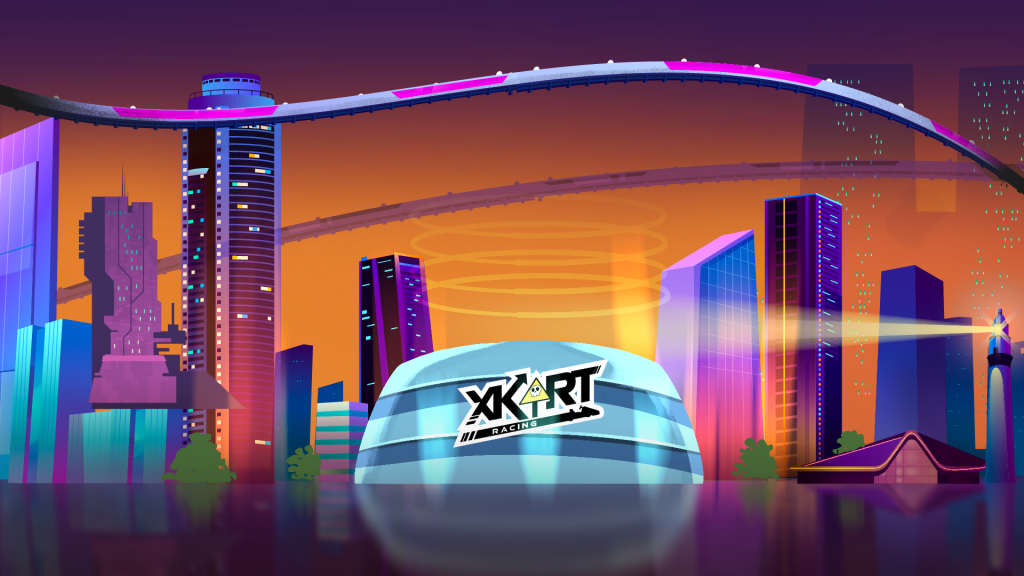 Leaderboard
XKart racing offers two types of leaderboards
Ten separate leaderboards for the races conducted in each district
One Universal leaderboard
The leaderboards will reset every Season (Each season lasts 2 weeks). Players will battle for top placements in order to qualify for bountiful rewards that are distributed at the end of each season.
The Leaderboard reset will drop players 7 tiers below their previously obtained rank.
District Leaderboard
The top 5 ranking players of each district get rewarded with $XKT tokens.
Universal Leaderboard
This leaderboard houses the rank of every XKart racer in Zoria. The leaderboard follows a seven-tier system, with each tier having three sub-tiers.
The ranking and rewards are as follows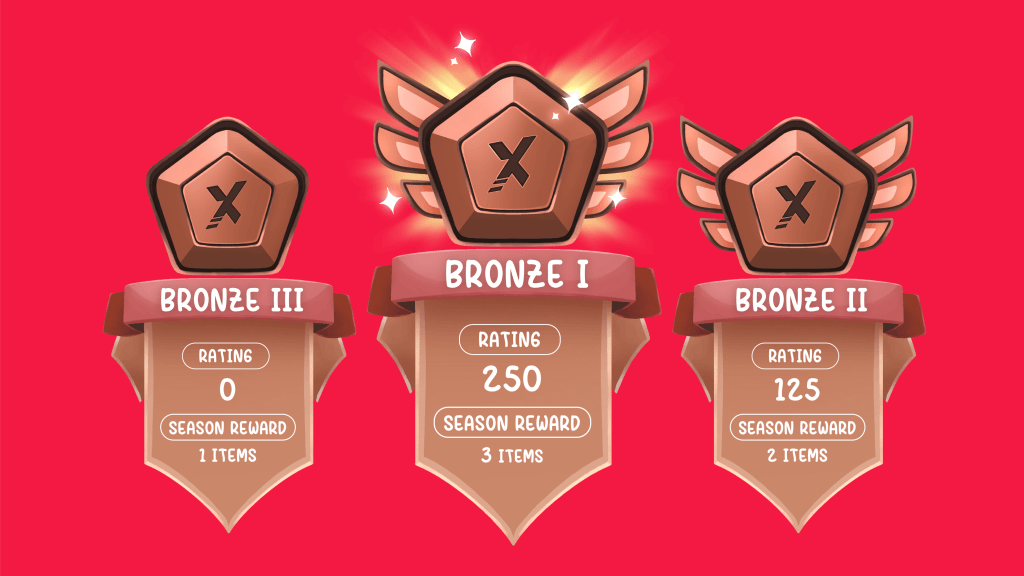 Season rewards can consist of Kart components, Blueprints, $KASH tokens, and resources. Every racer will have a position on the universal leaderboard in direct relation to the number of points they've collected throughout the season.
Note: Players begin to earn even bigger rewards as they increase their position on the universal leaderboard.
The City King
The best performing racer of the season is named the City King. To be eligible for this title, the player has to participate in the races in every district and should be leading in at least one district. The player who leads in most districts wins the title. If there's a tie, the overall performance of each of the players will be examined further. In this event, in addition to securing the lead in one or more district leaderboards, the player should also have consistently performed well across all districts. Rankings from all 10 leaderboards will be compounded to find the best performing racer.
This title comes with the best perks offered as well as the well-earned unlimited bragging rights.
Benefits Include:
The City King will receive a generous 10% cut of all $KASH tokens used for marketplace transactions,
Building upgrades
Garage activities until the next season ends.
Access to the King Kart – an exclusive ride only fit for the King! Its unique and envious appearance surprisingly comes second to its unlimited mileage, paired with the economical benefit of unlimited free fuel.
Staking
NFT holders can stake their NFTs to earn passive rewards in the form of $KASH every day. Staking will be made available right after the minting of the NFT on the website. At 12:00 am UTC every day, $KASH will be airdropped to everyone staking an NFT.
$KASH may be utilized in raffles, the auction house, and evolution.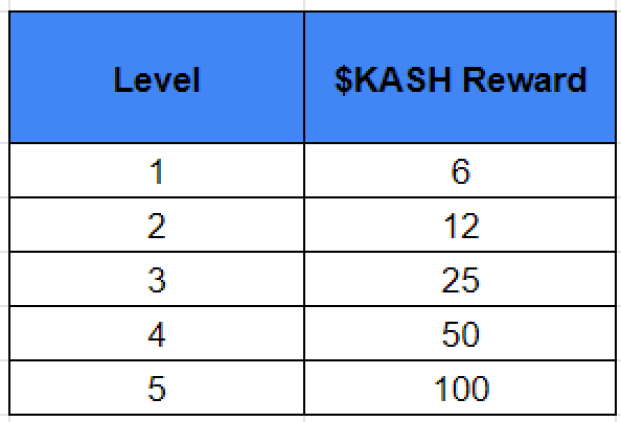 $XKT
$XKT is the governance token for Xkart. This will be used as the primary currency for in-game item purchases including; the in-house NFT marketplace, Breeding, and more. Above all, the main utility of this token will be the governance of the Zorian treasury.
Don't forget to mark the date as Minting opens on May 25th at 17:00 UTC. Dive in and learn more as there is so much more to know about the XKart Racing revolution and this is something you will not want to miss. Be sure to keep up to date on all of their socials to stay informed.
Website | White Paper | Telegram | Discord | Twitter | Reddit | Instagram | TikTok